If you have been unfairly injured, you may be entitled to compensation. A Largo personal injury lawyer at the Law Offices of Anidjar & Levine wants to fight for all that you deserve. We will do all of the legal work, and you will not pay us a penny unless we win your case.
After suffering an injury, victims are often burdened with medical expenses and too stressed to focus on recovery and moving on. But a compensation award can help get you back on your feet and allow you to get your life back.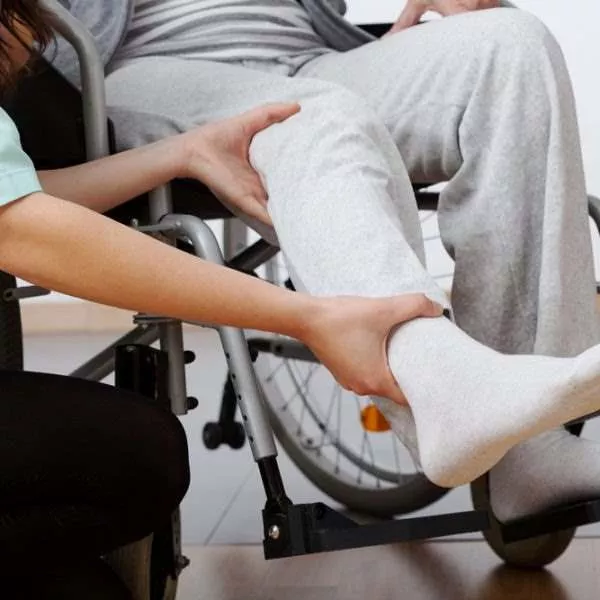 The Compensation You Deserve
Getting the compensation you need can make a significant difference in the quality of your recovery. It will allow you to focus on your healing and rebuilding instead of on your financial losses. Damage awards compensate for many types of losses, including pain and suffering and any decrease in quality of life. 
Lost Wages
You may be entitled to compensation for any lost wages and missed work from your injury. Personal injury victims often miss work immediately after an injury. Depending on the severity of the injury, you might lose weeks and possibly months of wages. 
A fair damage award may compensate you not only for all of your past lost wages, but any future losses you may sustain during your recovery. If victims cannot return to work, they may be entitled to compensation for years of future lost wages.
Medical Expenses
Medical expenses for the care and treatment you received after your injury are likely starting to pile up. Further, depending on the severity of your injury, you may be facing years of therapy or rehab which means even more medical expenses. 
It can be scary to have to worry about paying future medical expenses when you have not yet paid all of your past expenses. But compensation can help cover your past expenses as well as those for any future medical care you need, including:
Ambulance costs

Hospital stays

Surgeries

Medications

Diagnostics

Occupational and physical therapy

Travel and lodging expenses to and from treatment

Medical equipment
Other Damages
In addition to financial reimbursement, our personal injury lawyers want to make sure you get the non-economic damage award you deserve. You can also recover compensation for intangible losses, including:
losses in quality of life 

mental distress

pain and suffering
Our Personal Injury Attorneys Provide Responsive Legal Care
Our Largo personal injury lawyers will provide you personalized and accessible legal care. When you choose the Law Offices of Anidjar & Levine to represent you, you are choosing a legal team that will treat your case with the care and attention it deserves. 
Our Lawyers Work for Free Unless We Win Your Case
We work on a contingency-fee basis, so we charge nothing upfront to take your case or represent you. In fact, you pay our team nothing unless we win your case. No matter how demanding your case is or how long it takes, you only pay us if we earn you compensation. 
You also never pay us in advance or out-of-pocket. Instead, our payment will come from the settlement or verdict you receive at the end of your case. 
Free Consultation
We will evaluate your case for free as well. If you were injured in an accident, call our Largo personal injury lawyers today. We will review the facts of your case and help you determine how to get the justice you deserve.  
Even if you might be partially at fault for causing your injury, you can still win compensation if you share responsibility for your accident. 
Open Communication
If we represent you, you will not have to wonder what is going on as your case is unfolding. Our personal injury team will keep you in the loop. We will communicate clearly and promptly with you about all developments in your case. 
We give you your lawyer's cell phone number so you can stay in constant contact. 
You will not have to worry about building your case, because we will do it for you. Building a strong legal case is demanding. It takes a lot of time and effort, but we have what it takes. Our team:
Identifies every liable party

Speaks to eyewitnesses 

Hires and interviews experts 

Investigates accident scenes

Secures medical records

Discovers coverage available 
We Accept All Types of Personal Injury Cases in Largo
Our law firm handles a variety of personal injury and accident cases. A few of the types of injury cases we can help with include:
Nursing home injuries

Pedestrian and bike accidents

Work-related injuries
We represent victims in all types of injury cases, even those not listed here. That is why we recommend you call us to speak to someone about the details of your case. Our practice is not limited to only these types of personal injury accidents.
Your Next Steps After an Injury in Largo
After your injury, you are probably confused about how to proceed. In addition to calling us for answers to your questions, we recommend the following steps.  
Get a Medical Evaluation
If you have not yet received a medical evaluation for your injury, doing so might be a good idea. Having evidence of a medical diagnosis and future prognosis can give you an idea of how severely you may be injured, what your recovery will entail, and of any potential future medical expenses.
Continue Medical Care
Even if you are worried about past and present medical expenses, continuing medical treatment and prescribed therapies can help you get the recovery you deserve. You should not have to compromise your recovery or stop receiving the medical care you need because you are worried about the cost.
Gather Evidence
We recommend taking pictures of any visible injuries you have as soon after the injury as possible. Documenting your recovery progress through pictures and even a written diary can be helpful later in settlement negotiations or at trial, because it will clearly convey the severity of your injury.
Speak to Our Largo Legal Team Today
We want to help you get the justice you deserve, so call us today 1-888-494-0430 for a free consultation. You will get answers to your questions and we can help you plan your next steps. There is also no obligation to move forward with us after your consultation. Let us help you. You deserve it.