You can go after compensation if someone else's carelessness resulted in your injuries. An Alafaya personal injury lawyer can help. Depending on the facts of your case, you might be eligible for financial damages for your medical expenses, lost wages, pain and suffering, and other losses.
You can get a free consultation and case evaluation. Call The Dickstein Law Firm today at 1 (888) 352-4878 to get started. There is no obligation.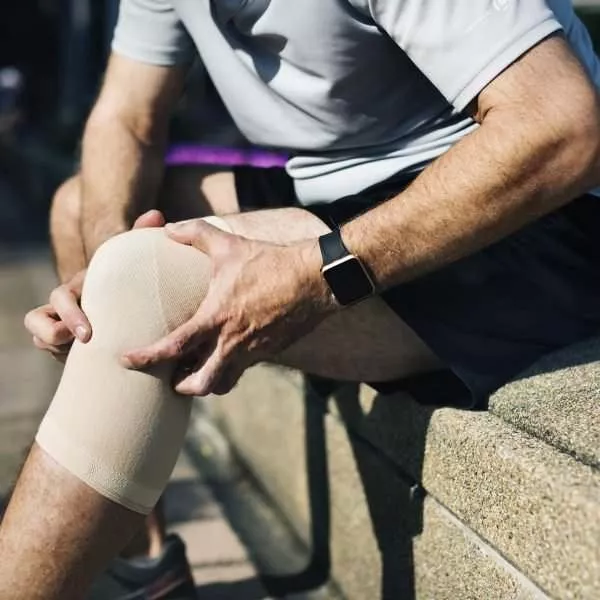 Our Personal Injury Practice Areas
We practice only in the area of personal injury. If you do not see your type of injury on the list below, call us at 1 (888) 352-4878 to see if we can help you. These are just a few of the types of personal injury cases we handle:
Accidents involving all kinds of motor vehicles, including cars, trucks, RVs, buses, tractor-trailers, motorcycles, and construction equipment
Medical malpractice
Slip or trip and fall
Wrongful death
Accidents involving bicycles, scooters, and pedestrians
Premises liability
Construction accidents
Pool accidents, including diving accidents, drowning, and near-drowning
Boat collisions and other boating accidents
Nursing home abuse and neglect
Product liability and defective products
Dog bites
The bottom line is that if you were hurt because of someone else's mistake or negligence, an Alafaya personal injury lawyer can help you go after financial damages for your losses.
Personal injury cases usually involve an allegation that someone caused you to suffer harm because of their carelessness or failure to act. We must prove all four of these factors in a negligence claim:
Duty of Care
The defendant (the person who hurt you) must have owed you a legal duty of care. In a car accident case, for example, all drivers have a duty to drive carefully and obey the law. The manufacturer of a product has an obligation to make sure that the items they produce and sell do not hurt people.
Breach of Duty
When a person or company fails to live up to the legal standard, it is negligence. A person who drives drunk is disobeying the law and is not driving carefully, so his drunk driving is negligent. A supplier of ground beef who skips the required safety inspections and sells tainted meat is negligent for failing to make sure that the product does not harm people.
Causation
The carelessness must be the thing that causes harm. If the drunk driver collided with your car because his inebriation slowed his reaction time, his negligent conduct caused the accident and your injuries. If you got sick from the tainted ground beef, the meat supplier's negligence in failing to inspect the product caused the harm you suffered.
Quantifiable Damages
You must have measurable losses to pursue a personal injury case. The physical injury you suffered in the car accident or from the tainted beef will satisfy the requirement of quantifiable damages.
We perform a thorough investigation of every personal injury case we handle to make sure that the facts and evidence prove all the required factors for liability.
Settlement Value of Your Alafaya, Florida Personal Injury Case
We cannot say how much compensation you can collect for your personal injury claim until we talk with you and explore the facts of your situation. Every case is different because each person's injuries are unique.
For example, one person might get sick for a couple of days from eating tainted ground beef. Another person might end up in the hospital for a week, and yet another could die from the illness.
Here are some of the types of damages we have won for our personal injury clients:
Medical expenses. When someone's careless act injures you, you can go after the reasonable cost of the medical care to treat the harm you suffered. This can include things like the ambulance, emergency room, hospital, doctors, prescription drugs, x-rays and other imaging studies, diagnostic procedures, blood tests and other lab work, physical therapy, and surgery.
Ongoing medical care. The costs of staying in a rehabilitation center or long-term care facility can be astronomical, but catastrophic injuries can make these services necessary.
Lost wages. You can seek compensation if you missed time from work without pay because of your injuries. Wages, salary, self-employment, and other forms of income can fit into this category.
Decreased earning potential. Your injuries might cause you to seek a job that pays less money, or you might have to work fewer hours. For example, a back injury might make your previous job too painful if that position required you to stand for long hours or lift heavy items.
Disability. Sometimes a devastating injury leaves the person unable to work at all to support himself.
Pain and suffering. Most significant injuries involve physical discomfort and emotional distress. Not knowing whether you will walk again or regain full function can be emotionally stressful.
Other non-financial damages. Some people qualify for compensation for intangible losses, like disfigurement, post-traumatic stress disorder (PTSD), or a spouse's claim for loss on the consortium.
Wrongful death. If your close relative lost his or her life because of someone else's mistake, negligence, failure to act, or wrongful act, we might be able to go after additional damages for the legal beneficiaries.
The damages you can pursue will depend on the facts of your case.
Finding a Personal Injury Lawyer in Alafaya, FL
You do not have to handle your personal injury case alone. You should have the time and energy to focus on getting better and rebuilding your life. Let an Alafaya personal injury lawyer take care of your legal matters so that you can devote yourself to what really matters.
You will receive personal, responsive legal services. You are never a number to us.
The insurance company is not allowed to harass you when you have a lawyer representing you. We can deal directly with the insurance company so that you do not have to do so. If the insurer refuses to pay a fair settlement, we can file a lawsuit on your behalf.
Call The Dickstein Law Firm today at 1 (888) 352-4878 for a free consultation before the statute of limitations under Florida law passes.