If you or a family member suffered injuries due to someone else's negligence or willful behavior, you could seek compensation for the suffering and expenses they caused.
An Aventura personal injury lawyer at The Dickstein Law Firm can help file your personal injury claim against the responsible parties.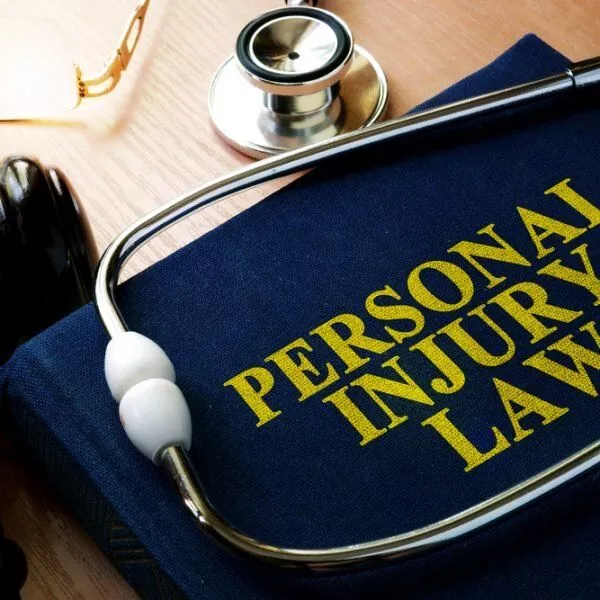 Determining Liable Parties in Your Aventura Personal Injury Case
Before filing any claim or case, you must first establish who is liable for your injury. You will also want to determine whether the party's actions were intentional or due to negligence. For example, a retail store employee who accidentally dropped an item on your head while restocking the upper shelves would likely be considered negligent.
There may also be other parties involved in the incident. For example, a fellow customer might have bumped into the employee's ladder, causing them to drop the item on you.
An Aventura personal injury lawyer can investigate the incident to determine other liable parties. We can compile evidence such as surveillance footage, medical reports, and eyewitness testimonies. Our attorneys can also use their legal knowledge to check if the other party broke laws when they injured you, which can further prove their liability
Filing Your Personal Injury Claim
If an individual injured you, our Aventura personal injury lawyer could help check if their insurance policy can cover your expenses. For instance, homeowner's insurance policies can also include personal liability coverage. Liability coverages help protect the homeowner and their family members from the costs accrued if they accidentally injure or kill someone. 
If you are filing injury claims against establishments in Aventura, your attorney can also look into their insurance policies. General liability and product liability coverages help businesses pay for the injury expenses caused by negligent employees or defective products, respectively. 
Meanwhile, if a professional such as a doctor or dentist negligently injured you, you can check for their professional liability coverage. It covers any of the damages they cause while providing their services. 
Filing Injury Claims Against the Government 
If an Aventura public worker accidentally injured you, FL Stat § 768.28(3) lets you file a claim with their government department. To do so, you will need to bring a notice of claim to the involved agency and the state Department of Financial Services. 
However, keep in mind that the government only accepts claims if the injury resulted from negligence. So, if the employee deliberately harmed you, you would have to sue them as a private individual. 
Our team will help file the claim with the liable government agency to ensure that you comply with the requirements. 
When Should You Consider Filing a Personal Injury Lawsuit?
You should consider a personal injury lawsuit if your claim does not work out favorably. For example, the other party's liability coverage might not be enough to cover all your injury-related expenses. With a lawsuit, you could recover more from the party themselves.
Our Aventura personal injury attorney can help process the civil case and represent you in court proceedings.
Recoverable Personal Injury Damages in Aventura
Economic and non-economic damages are the two main types you can recover if your personal injury claim or case is successful. Economic damages repay you for the actual costs of the injury, which typically include:
Past and future medical expenses
Wages lost while recovering
Prescription medications
Rehabilitation costs
On the other hand, non-economic damages compensate for your pain and suffering. Some examples include disabilities and mental anguish. The amount of non-economic damages generally depends on how severe the injury is.
To calculate the damages as accurately as possible, be sure to compile your expenses. These include your hospital bills, medications, therapy costs, and so on. Your attorney can give you a rough estimate of the total amount by evaluating your injuries and financial losses.
Comparative Fault Rules Affecting Your Recovery 
However, the damages you can recover depend on how much fault you share. This is because FL Stat § 768.81 states that your recoverable damages can be deducted based on your fault percentage. 
Suppose the claims adjuster or court judge finds you 25 percent liable for the incident leading to the injury. If your damages totaled $200,000, you would only recover 75 percent or $150,000.
Our lawyer can work to prove the other party is fully responsible for your injuries and losses based on the evidence we compile in your case. 
Deadlines for Filing Aventura Personal Injury Cases
According to FL Stat § 95.11, your injury case has a four-year statute of limitations. This is regardless of whether the party accidentally or intentionally inflicted the injury. You will need to file within the given time limit, as failure to do so will automatically get rejected if you miss the deadline. 
Your attorney can ensure your case gets filed on time in the proper court, so you do not lose your chance to recover compensation.
Possible Tolling Exceptions
FL Stat § 95.051 has several tolling exceptions that your lawyer can check to see if they apply to your case. Tolling exceptions suspend the statute of limitations whenever special circumstances arise.
For instance, the liable party might have gone into hiding, used a fake name, or left Florida. Should this happen, the statute timer will only resume counting once they return to the state or stop concealing themselves or their identity.
Consult with the Legal Team for Your Personal Injury Concerns
Getting injured because of another person's mistakes can be frustrating for anyone. Fortunately, you still have a chance to seek compensation. If you were injured here in Aventura, FL, The Dickstein Law Firm has an Aventura personal injury lawyer ready to provide legal counsel and representation. 
For over 15 years, our legal team has handled injury cases throughout Florida, including here in Aventura. Our practice areas range from auto collisions to slip and fall accidents and product defects. For your free case evaluation, call 1-888-352-4878 anytime. The team can accommodate you 24/7.