If you were injured in an accident in Azalea Park, you may be entitled to compensation. We can help regardless of whether you slipped and fell in a store, suffered injuries in a car accident, or were bitten by a dog. Call The Dickstein Law Firm at 1 (888) 352-4878 for a free case evaluation. We handle all types of personal injury cases and our goal is to recover the compensation you deserve.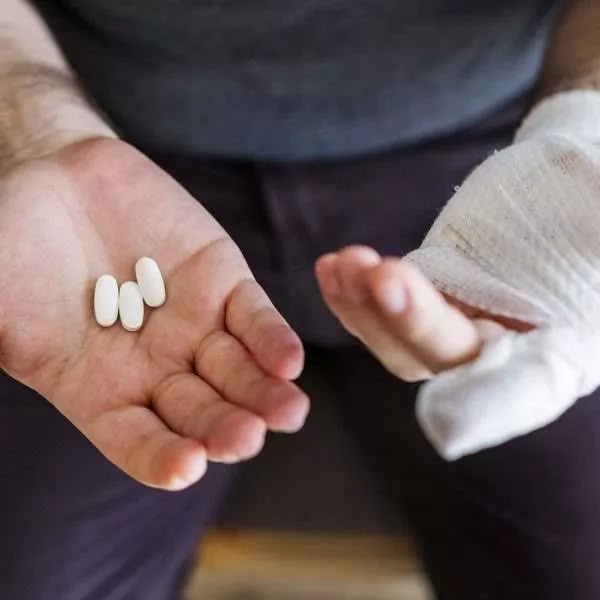 For A Free Legal Consultation With A Personal Injury Lawyer Serving Azalea Park, Call (888) 352-4878
You Can Request Two Kinds of Compensation
If you have been injured, you can recover compensation for economic damages and noneconomic damages. Economic damages include:
medical bills, now and in the future
transportation to and from medical appointments
physical therapy
lost wages, now and in the future
property damage
car rental
loss of future earning potential
cost of household services, if you cannot perform your usual household duties
Noneconomic damages include:
physical and emotional pain and suffering
loss of enjoyment of life
disfigurement or physical impairment
loss of consortium or companionship
inconvenience
We Must Prove Four Elements to Recover Compensation
We will have to prove four things to prevail in a personal injury case, including:
The defendant owed you a duty of care: An example may be a store owner that owed you a safe and hazard-free environment where you can shop or a driver that owed you a duty to drive safely so as not to harm you.
The defendant breached the duty of care: The store owner where you shopped forgot to fix a torn carpet and you slipped and fell or a driver rear-ended you because he was driving too close to your rear bumper.
You suffered injuries: You slipped and broke your ankle on a torn carpet in a store or injured your neck when the driver behind you hit your car.
The breach of the duty of care was the proximate cause of your injuries.
What You Can Do to Help Your Attorney
The team at The Dickstein Law Firm will handle every aspect of your case. However, there are a few things you can do to help your case:
Getting medical assistance after the accident despite how minor your injuries may seem at the time
Getting the contact information for anyone involved in the accident, including any witnesses that may have seen what happened
Documenting your recollections about what occurred before, during, and after the accident as soon as possible. The freshest memories are usually the most accurate because memories can fade after time.
Contacting your insurance company regarding your accident to determine if you have coverage through your homeowner's, renter's, or car insurance policies
Making sure you get medical treatment to follow up on your injuries. If you wait a long time to seek medical attention, the defendant may think that your injuries were not actually severe. Keep track of all your medical expenses.
Allowing your attorney to handle all the communications on your behalf between you and the insurance company. Insurance companies have strategies they employ to deny or diminish your claim. Do not accept a settlement offer, make a recorded statement, or sign anything without first talking to your Azalea Park personal injury lawyer
Insurance Companies Are Not on Your Side
Insurance companies want to make money—both your insurer and the other party's insurer. When it comes time to paying out on a claim, they will usually try to pay out the smallest amount possible to satisfy your claim. They might even deny your claim entirely.
There are several tactics insurers use to facilitate this:
They may ask you to make a recorded statement. Recorded statements may not be the best idea since the insurance agency may use what you say to prove that you were at least partially to blame for your accident.
They may pressure you to accept a low settlement. If you receive a settlement shortly after your injury occurs, be sure to run it by an attorney. If not, you may end up leaving thousands—or more—on the table.
They may request access to your medical records and pin your symptoms on a pre-existing condition.
If you have an Azalea Park personal injury lawyer helping you handle your claim, you should inform your attorney any time the insurance agency has a request. Your attorney will be able to tell you what to say and how to say it so that you don't give the company a chance to deny or diminish your settlement. Your lawyer can also help you if you believe that the insurance company violated your rights under the Florida Homeowner Claims Bill of Rights.
Find an Attorney That Can Help with Your Azalea Park Injury Case
If another party's negligence injured you, hire an Azalea Park personal injury lawyer who knows Florida law and who is available to answer questions, provide updates on the status of your case, and represent you in court.
We handle all types of injury cases in Azalea Park, including:
Car accidents
Truck accidents
Motorcycle wrecks
Bicycle accidents
Pedestrian accidents
Bus accidents
Boat accidents
Dog bites
Swimming pool accidents
Call The Dickstein Law Firm at 1 (888) 352-4878 for a free, no-obligation case evaluation before the statute of limitations under Florida Statutes Title VIII. Limitations § 95.11. passes. We can help.