Most people do not expect an accident to occur until it is too late to avoid it. While in some cases, they are unavoidable and the fault of no one, more often than not, they are caused because someone else was careless with your safety.
If you or someone you love is hurt and suffering from personal injuries caused by someone else's negligence, you may have the right to hold them responsible for your losses. Our team of personal injury attorneys at the Law Offices of Anidjar & Levine may be able to seek compensation for your damages based on the facts of your case.
Our personal injury law firm offers a free, no-risk consultation for accident victims and we can explain your options for recovering compensation. Contact the Law Offices of Anidjar & Levine at 1-888-494-0430 today.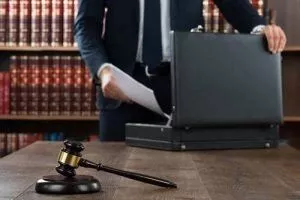 Common Causes of Personal Injuries
The most common types of personal injury claims include:
Motor Vehicle Accidents
These accidents include car, truck, and motorcycle accidents, and they can occur for a wide variety of reasons. Speeding is a common cause of motor vehicle accidents and led to the deaths of nearly 10,000 people in 2018, according to the National Highway Traffic Safety Administration. Distracted driving is also another major cause of car crashes across the United States and includes any type of behavior that takes your focus off the road, although the most common cause these days is cell phone use. Other common causes of accidents include driving under the influence of drugs or alcohol or drowsy driving.
Medical Malpractice
Medical error is another common cause of death and disability in the United States. A Johns Hopkins study, in fact, found that medical error is the third-leading cause of death behind heart disease and cancer.
Premises Liability
Premises liability is when you were hurt because someone did not take proper care of their building or property. In order for the property owner or manager to be responsible for your losses, you must prove that they owed you a duty of care and that they did not take action that a reasonable person would have taken.
Workplace Accidents
According to the National Safety Council, an employee is hurt on the job every 7 seconds in the United States. In 2017, these workplace injuries resulted in a total of 104 million production days lost.
Dog Bites
Even though many of us own and love dogs, the reality is that bites sometimes occur, and sometimes without provocation. If you were bitten or attacked by a dog, the owner could be held liable for your dog bite injuries, even if the animal had no history of aggression.
If you are hurt for one of the above reasons or due to another type of accident causing personal injuries, you may have the right to hold the negligent parties responsible for your losses. Contact the Law Offices of Anidjar & Levine at 1-888-494-0430 today for your free consultation.
Possible Damages You May Recover in a Personal Injury Lawsuit
Common types of damages awarded in personal injury claims can include:
Medical costs
Pain and suffering
Past and future wages
Property damage
Out-of-pocket expenses
If you are pursuing a wrongful death claim because of the loss of a loved one, you may be able to recover:
Funeral costs
Burial expenses
Pain and suffering
Loss of consortium
Wages and benefits previously provided by the deceased
Understanding Liability in Personal Injury Cases
In personal injury law, there are four aspects to proving liability. To pursue compensation, your case must meet the following criteria:
Duty of care: The at-fault party had a reasonable expectation of providing a safe environment. For example, a driver is expected to follow traffic laws to keep other drivers and pedestrians safe.
Breach of duty: This means the defendant failed to uphold their duty of care. For example, a driver who exceeds the legal speed limit has behaved negligently.
Causation: We must also prove the defendant's breach of duty caused the accident. For example, the speeding car hit you on your motorcycle.
Damages: To pursue damages, there must be actual damages. For example, the car hit your motorcycle resulting in injuries or property damage.
Are you unsure if you have a personal injury case? Call 1-888-494-0430 for a free consult. We can help you understand your legal rights and discuss how a personal injury lawyer in Atlantic Beach, FL can help you.
Contact a Baldwin Personal Injury Lawyer Today to Learn More
If you are suffering from a personal injury caused by someone else's negligent behavior, you may have the right to hold them liable. A Baldwin personal injury lawyer can help. For a free evaluation of your personal injury case, contact the Law Offices of Anidjar & Levine at 1-888-494-0430.