Florida's personal injury laws govern any type of accident where someone is injured and the injury is due to the negligence of another person. Several different types of injuries fall under the umbrella of personal injuries. Here are some of the types of cases we handle:
Car accidents
Truck accidents
Bicycle accidents
Pedestrian accidents
Motorcycle accidents
Slip and falls
Medical malpractice
Nursing home abuse and neglect
Wrongful death
If you or a loved one sustained injuries due to the negligence of another person, contacting a Bayshore personal injury lawyer from the Law Offices of Anidjar & Levine at 1-888-494-0430 can help you understand your legal rights.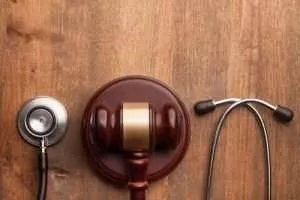 Be Aware of the Statutes of Limitations
The statute of limitations under FL § 95.11 places a limit on how long you have to file a lawsuit. Per Florida's statute of limitations, you generally have four years to do so. And you may need all of this time to build a successful case.
Your Bayshore personal injury lawyer will need to investigate the accident that caused your injury. Depending on the complexity of the accident, they may need to interview witnesses and discuss your case with experts.
Deadlines in Florida for filing personal injury claims are strict, and if you miss a deadline, you may completely lose your ability to file a lawsuit and obtain the compensation owed to you.
Avoid Speaking with the Insurance Company
The insurance company likely does not want to pay you what you deserve. It may offer you a quick settlement off the bat that is much lower than what you need to cover your injuries and losses. If you accept this settlement, you cannot go back later to obtain more compensation if you determine your injuries are worse than expected or if you face complications from the injury.
But the tactics do not end there. The insurer may also try to get you to say something that jeopardizes your claim. This can be as innocent as you saying, "I'm sorry" or "I'm OK." The insurance company can twist these statements into admissions of guilt or "proof" that you are uninjured.
We recommend you let us communicate with the insurer on your behalf. We will review any settlement offers and handle any phone calls with any insurance company representatives. We will protect your rights under the Florida Homeowner Claims Bill of Rights.
Contact a Bayshore Personal Injury Lawyer
If you have been injured due to someone else's negligence, you likely have suffered physical, emotional or financial distress. You deserve compensation. However, personal injury laws in Florida are complex and challenging to navigate without legal assistance.
The Law Offices of Anidjar & Levine will help you understand your legal rights, and help you determine your options to receive just compensation. Call a Bayshore personal injury lawyer from the Law Offices of Anidjar & Levine today at 1-888-494-0430 for your free consultation. We will review your case and let you know how we can help you. We work on a contingency basis, which means you owe us no attorney's fees unless and until we win you compensation.