A serious accident can change your life forever. It can leave you injured, suffering, and overwhelmed by a mounting pile of medical expenses. According to the National Highway Traffic Safety Administration, there were over 160,000 injuries from Florida car crashes in 2017.
While you cannot go back in time and change what happened, you can take action to hold the negligent party responsible.
If you have suffered an injury, the team at the Law Offices of Anidjar & Levine is here to help. You may be entitled to financial compensation that can help you cope with the aftermath of your injuries and allow you to move forward with your life. Call 1-888-494-0430 now for a free evaluation of your claim.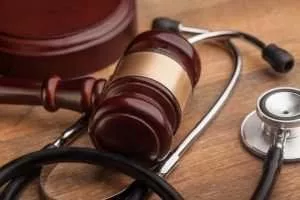 Proving Liability in a Personal Injury Claim
To prove that a third party is responsible for the accident, the evidence must show that:
The property owner had a responsibility to ensure your safety and failed to do so.
The property owner knew of the potential danger that could lead to an accident and did nothing.
The failure to fix the issue caused the accident that led to your injuries.
You suffered financial losses because of your injuries.
It is not always simple to prove the liability of a third party, especially if they attempt to correct the issue before it can be investigated or conceal evidence. A Bradenton personal injury lawyer can take legal action to gain this evidence to support your claim if this is the case.
Types of Damages You May Recover from Accident Claims
Each case is different, but some of the damages victims have recovered in cases similar to yours include:
Medical expenses, including ambulance rides, hospital stays, doctor visits, and medication
Future medical care needs
Lost wages and benefits from missed work
Physical pain and emotional suffering
Out-of-pocket expenses related to your accident
A Bradenton personal injury lawyer can help you review your records and understand what could be considered a recoverable loss. Always keep all of your receipts and records from anything related to the accident that may be considered an out-of-pocket expense.
Types of Accidents That Cause Injuries
The most common accidents that result in injury are:
Slip, trip, and fall
Defective products
Car accidents, including drunk or impaired driving
Pedestrian accidents
Dog bites
Swimming pool accidents
Boating accidents
No matter how your accident occurred, always seek medical attention right away.
How Working with a Personal Injury Lawyer Can Help
A Bradenton personal injury lawyer at the Law Offices of Anidjar & Levine can help by:
Investigating the scene of the accident
Reviewing police reports
Gathering evidence to support your claim
Collecting your medical records and related expenses
Contacting the necessary insurance companies
Negotiating a fair settlement with the insurance companies
Attending trial to fight for your claim if a settlement cannot be reached
At the Law Offices of Anidjar and Levine, we are committed to helping you get your life back to as normal as quickly as possible following an accident. We would love the opportunity to support you and defend your rights. Call today at 1-888-494-0430 before the statute of limitations under FL § 95.11 on the time you have to pursue justice expires.