Accidents and injuries can happen for many different reasons. However, if a person or company negligently or carelessly caused an individual's injuries, the victim could have legal recourse and potentially file a personal injury claim.
If someone else is to blame for your injuries in Brandon, you should speak to a Brandon personal injury lawyer as soon as possible. The Law Offices of Anidjar & Levine can help.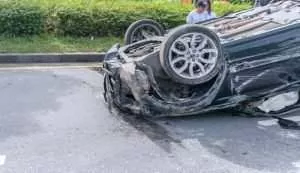 We Provide Help After Accidents in Brandon
An accident in Brandon can leave you unsure where to turn for help or what steps to take next. Reaching out to a lawyer right away allows you to get personalized support during this challenging period. Our team has the experience and training to handle all aspects of your case.
We can offer you guidance about visiting doctors, filing insurance reports, and getting in touch with the police when necessary. Our team may also:
Dig Into the Facts About Your Case
In order to secure compensation for your losses in Brandon, a lawyer may need to show that someone else caused your injuries. Our team moves quickly to look for evidence regarding what happened. We may:
Interview all eyewitnesses to the accident

Visit the scene of the accident to assess all relevant details

Request a copy of your police report

Look for videos taken of the accident 
We have experience building personal injury claims for clients throughout the Brandon area and take pride in putting our knowledge to work for individuals in your situation. 
Handle All Communication Regarding Your Case 
You may receive calls from insurance agents and the parties involved in your accident after you sustain an injury in Brandon. Generally, the experts recommend that you allow your lawyer to handle all communication regarding your accident. 
Insurance agents focus on protecting their company and saving money, not looking after your best interests. They have a reputation for trying to convince injured individuals to accept a settlement right away. However, these settlements often do not provide you with acceptable coverage for your losses.
Our team can field all phone calls for you, allowing you to focus on your recovery. 
Go Over Any Settlement Offers in Your Claim
You may eventually decide to settle your personal injury claim in Brandon. However, we recommend that you do not consider settling until you understand all your losses. You may want to wait until you recover from your injuries to consider a settlement offer.
Once you're ready to look at offers, we can assess them for you. We understand what standard offers look like in Florida and take steps to make sure our clients receive fair treatment. We stand up for your rights and can negotiate with insurance agents on your behalf. 
Note that once you accept a settlement offer from insurance agents, you usually cannot change your mind. This means that you could be stuck with an offer that does not address all of your losses. Allow your lawyer to go over your deal before you sign any paperwork
Recovering Compensation in a Personal Injury Lawsuit
Accidents can end up being expensive for the accident victim, especially if they suffer from permanent or life-changing injuries. Mounting medical bills, loss of wages, and miscellaneous expenses can drive a victim and their family to the brink of financial hardship.
However, if an accident happens due to the negligence of another, the law generally offers recourse to victims. Your Brandon personal injury lawyer can help you hold the negligent party to account and pursue a fair settlement for your damages. While each personal injury case is unique, you could seek various economic damages such as:
Medical expenses

Costs for medical devices and accessories

Rehabilitative treatments such as physiotherapy

Prescription and over-the-counter medications

Lost income

Property damage

Out-of-pocket costs

Costs of home help
In some personal injury claims, particularly when the victim suffered substantial injuries, non-economic damages may be available. These types of damages can be tricky to calculate as they do not come with receipts, statements, or a particular dollar value. However, if you suffered extensive injuries and losses, non-economic damages could be substantial and might include:
Physical pain and anguish

Emotional suffering

Reduced life enjoyment

Loss of a limb or a sense

Disfigurement

Permanent disability
Your Brandon personal injury lawyer can help analyze your claim and fight for a fair and comprehensive settlement that covers past, present, and future damages related to your accident.
We consider your options to secure both economic and non-economic damages after your accident. Our team treats every personal injury claim as unique, instead of trying to fit you into a one-size-fits-all plan. 
Potential personal injury cases can happen almost anywhere and in a variety of circumstances. The best way to determine whether you have a claim is to speak to a personal injury lawyer as soon as possible after your accident occurred. The Law Offices of Anidjar & Levine can be here for you during a stressful and upsetting time.
Types of Personal Injury Claims
While accidents happen every day, someone who gets hurt in an accident does not automatically have grounds for filing a personal injury claim. It is important to note that in order to have a personal injury claim, another entity must have acted negligently in causing a victim's injuries and damages. There can be many examples of personal injury lawsuits, including but not limited to:
Car and Truck Accidents
If you suffered injuries and financial losses due to a careless or reckless driver, you could potentially file a personal injury lawsuit. Your Brandon personal injury lawyer can assist you with all types of motor vehicle accidents, including truck and bus accidents, motorcycle accidents, bicycle accidents, and others.
Slip and Fall Claims
According to the Centers for Disease Control and Prevention (CDC), falls can have devastating consequences for older adults who may have to give up independent living after a serious fall. If a visitor to a property suffers an injury due to a lack of maintenance or the presence of a dangerous condition, they could potentially recover compensation with a lawsuit. Hazardous conditions can include:
Missing lights

Broken floorboards

Wet and slippery floors

Missing steps

Potholes

Loose rugs and mats
Slip and fall cases are just one type of many potential premises liability claims. Premises liability cases can include dog attacks, negligent security, exposure to harmful toxins, and others. Your Brandon personal injury lawyer can advise you on all types of premises liability claims.
Nursing Home Abuse and Neglect
According to the National Council on Aging (NCOA), one in ten Americans over the age of 60 suffers from some type of abuse. Seniors residing in nursing homes can be particularly vulnerable to physical, emotional, sexual, and financial abuse. However, if your loved one had to endure egregious abuse or neglect in their nursing home, you do not have to stand for it. You can potentially hold the nursing home to account with a personal injury or wrongful death lawsuit.
Boating Accidents
Warm weather and warm waters all year round in nearby Tampa Bay make Brandon an ideal place for boat lovers. However, tragic and sometimes fatal boating accidents can and do occur. If your boating accident and injuries happened due to the negligence of a company or a person operating the boat, you could have legal recourse and file a personal injury lawsuit against the negligent party.
Product Liability Claims
If an individual dies or suffers injuries due to a defective product, they or their relatives could find legal recourse with a personal injury lawsuit. Product liability cases cover a wide range of defective items, including but not limited to drugs, appliances, toys, car parts, and other consumer products. If you or a loved one got hurt due to a marketing error, design defect, or manufacturing fault, you could have a claim.
The Law Offices of Anidjar & Levine Can Fight for Your Rights
We understand that injured accident victims have a lot on their plate and might hesitate to seek legal advice. However, waiting too long to connect with an attorney can be a mistake. Acting quickly is often important for those seeking to recover compensation for their ordeal. Consider that the timing of a lawsuit can be crucial, and waiting too long can mean missing the deadline for filing a personal injury lawsuit in Brandon.
We also stand ready to support you in the court system, if insurance agents refuse to treat you fairly here in Brandon. You can easily review your options by reaching out to us. 
Your dedicated personal injury lawyer can work hard on your behalf, trying to get the best possible result for you while leaving you free to heal from a traumatic accident. The Law Offices of Anidjar & Levine are committed to helping you get what you need and deserve. Call us today and speak to one of our compassionate team members in a free case evaluation: 1-888-494-0430.