When the negligence of another party has injured you, you may be confused as to where to turn. That is the last thing you need to be worrying about at a time like this. A personal injury lawyer in Clearwater, FL, can protect your right to compensation and help you get your life back on track while you seek medical care. You do not have to face your mounting bills and anxieties alone.
While there is no way to guarantee where your fight for justice will take you, you may gain a newfound peace of mind knowing that a group of lawyers is hard at work on your case. The Law Offices of Anidjar & Levine will protect your rights and fight for justice in your case until the very end. Together, we can let the offenders know that their actions will not go unnoticed. For more information, call 1-888-494-0430 for a free consultation. The sooner you act, the sooner we can get started.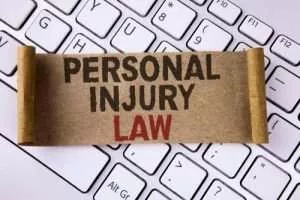 Florida Limits the Time to Take Action Against a Liable Party
Under Florida law (Florida Statutes § 95.11(3)(a)), you must generally file your personal injury lawsuit against the negligent party within four years of knowledge of the injuries. However, this limit is just two years for wrongful death and medical malpractice cases and may be modified further depending on your specific circumstances. 
Meanwhile, preparing a personal injury case requires several steps, including gathering evidence and receiving a prognosis for your injuries. Waiting to get started could put your ability to recover compensation at risk. However, your lawyer can help ensure you file within the deadlines that apply to your case.
Potentially Recoverable Damages
Depending upon your unique situation, you may be entitled to damages that cover:
Medical bills for immediate and future costs
Decreased mobility and loss of physical function
Loss of wages
Diminished earning capacity
Pain and suffering
Wrongful death
These are just a few of the qualifying areas. No matter what injuries you or your loved one suffered, a personal injury lawyer in Clearwater, FL, can help you get back to the life you love the most.
How We Can Help with Your Clearwater Personal Injury Case
Getting a team of lawyers in your corner can help you pursue the compensation you deserve. Whether you were injured on the job, in a car accident, in a criminal case, or virtually anywhere else, you do not have to face this new chapter alone. We have the years of legal experience it takes to help prove your case.
Our team can help you by:
Acting as an intermediary between you, the opposing counsel, and the insurance companies tasked with potential payouts
Gathering the physical and digital evidence we will need to show the negligence of the offender in question
Negotiating toward a fair settlement that compensates you for your immediate expenses, as well as for future expenses related to the accident
If necessary, representing your interests at trial
Our Firm Makes Accommodations for Our Clients
The time after suffering an injury is often stressful and challenging – you will likely be juggling medical appointments, work arrangements, and other responsibilities while healing. You may even spend time in the hospital. As such, our firm strives to make it as easy as possible to secure legal representation and handle your case. We will:
Ensure you have access to a personal injury attorney 24/7 for any questions and concerns
Travel to your home, workplace, or hospital room if you can't make it to one of our offices
We are here to support your path to financial recovery however we can.
We Offer Affordable Legal Support
When facing medical bills, missed paychecks, and other financial losses after an accident, you may think you can't afford representation. However, a personal injury lawyer can be invaluable in your pursuit of damages—and hiring one doesn't cost you anything out of pocket. 
When you choose the Law Offices of Anidjar & Levine, you'll get all of our services on contingency. This policy means we never charge up front. Instead, our payment is a percentage of the compensation we secure for you—no win, no fee. 
Clients Praise Our Professionalism and Responsiveness
Our previous clients know us best. Hear what it's like to work with us from their Google reviews:
"My wife couldn't say enough great things about how she was treated from everyone from your firm. Avery also went above and beyond to make sure she was well taken care of throughout the entirety of her case.  I sincerely appreciate everything, especially the professionalism and work ethic that your firm displayed to us." – Michael White
"Such amazing law-firm to have on your side. It was my first time requiring representation and they were readily available to answer all my inquiries and questions." – Guido Kirsch
"Extremely knowledgeable in all aspects of the law and very friendly! All in all the right choice! – Jarod
Our Personal Injury Lawyers Handle Various Kinds of Cases
Personal injury law encompasses many types of injury incidents, so our team has represented victims injured in various scenarios. For example, we offer our services to cases involving:
Our practice areas aren't limited to these – if another party's actions injured you, we want to discuss your case and the possibility of recovering compensation through a claim or lawsuit. Our staff is ready to offer a complimentary case review now.
A Free Consultation with Our Personal Injury Team Awaits
When you hire the Law Offices of Anidjar & Levine, we will be available 24 hours a day, 7 days a week, to give you the peace of mind you deserve. If you are looking for a personal injury lawyer in Clearwater, FL, we would be honored to lend a helping hand. Call today at 1-888-494-0430 for your free consultation.