You can go after financial damages if you get hurt because of someone else's negligence. A personal injury lawyer who serves Clermont, FL, can help. You can pursue compensation for your lost wages, medical bills, and other losses.
Call the Law Offices of Anidjar & Levine today at 1 (888) 494-0430 to get your free consultation. There is no obligation. You can focus on getting better while we take care of everything else.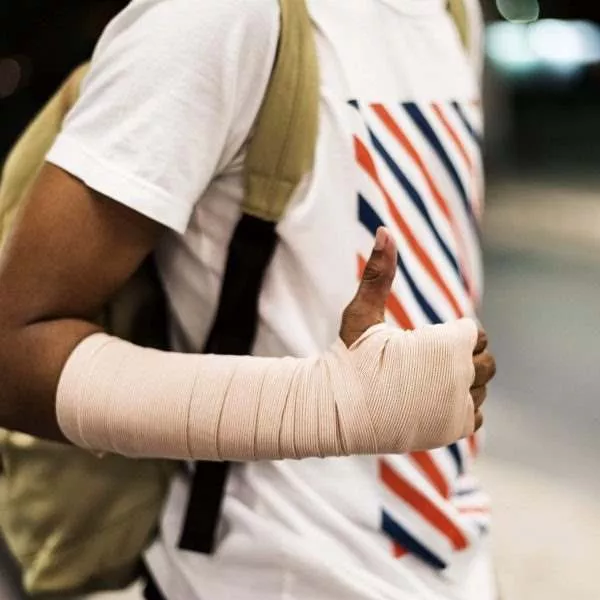 Types of Personal Injury Cases We Handle
With our years of experience, we have won compensation for our injured clients in a wide variety of situations. Here are just some of the many types of personal injury cases we handle:
Motor vehicle accidents, including car, truck, tractor-trailer, RV, bus, and motorcycle crashes
Nursing home abuse and neglect
Pool accidents, including diving accidents, drowning, and near-drowning
Pedestrian accidents
Slip or trip and fall
Wrongful death
Construction accidents
Premises liability
Product liability and defective products
Dog bites
Boat collisions and other boating accidents
All we do is personal injury. If you do not see your type of injury on this list, call us at 1 (888) 494-0430.
Usually, personal injury claims involve negligence, which is when someone's carelessness, mistake, or failure to act caused someone else to get hurt. We have to prove all four of these elements of liability for it to be considered negligence:
Duty of Care
The defendant (person who hurt you) owed you a legal duty of care. For example, a doctor must deliver medical services to her patients at the same quality as a similar medical professional. Or, someone operating a motor vehicle has a duty to drive carefully and obey traffic laws.
Breach of Duty
When someone's conduct fails to measure up to the legal duty of care, it is negligence. If a doctor performs sub-standard medical exams, it is negligence. If a truck driver was going 90 miles an hour in a 45-mph zone, it is negligence.
Causation
The negligence must be the thing that caused harm to the plaintiff (injured person). If the doctor failed to notice a skin cancer lesion because the physical exam was sub-standard, the negligence caused the harm of failure to diagnose a medical condition. If the truck driver slammed into a car when he could not stop in time because he was speeding, the negligence caused the accident and resulting injuries.
Quantifiable Damages
You must have measurable losses to pursue compensation in a personal injury action. In the medical malpractice scenario, the patient lost valuable time during which the cancer was treatable. As a result, the cancer progressed and spread throughout the body. In the truck crash, the injuries of the people in the car satisfy the quantifiable damages requirement. Physical harm meets the standard of measurable loss.
Money Damages in Your Clermont, Florida, Personal Injury Case
The amount of compensation you can recover in your personal injury case will depend on the facts of your case. Every situation is different, which is why we cannot specify an amount for anticipated money damages at this time. We will have to talk with you and explore your facts before we can calculate a fair amount of compensation for your losses.
Here are some of the types of damages we have won for our personal injury clients:
Medical expenses. This category can include things like the ambulance, emergency room, hospital, surgery, doctors, prescription drugs, and physical therapy. Medical supplies and equipment like crutches, wheelchairs, prosthetic limbs, home modifications, and adapted vehicles can also be part of these losses.
Ongoing medical care. A person who suffers a catastrophic injury like spinal cord damage or head trauma might need specialized treatment at a rehabilitation facility and long-term care for daily help with medical treatments and personal tasks.
Lost wages. You can recover the income you missed while out of work recuperating from your injuries. This can include wages, salary, self-employment, and other types of income.
Decreased earning potential. This category addresses the situation in which a person's injuries prevent her from earning as much money as before the accident.
Disability. Severe injuries might leave a person unable to support herself through gainful employment.
Pain and suffering. Significant injuries usually involve physical discomfort and mental distress.
Other non-financial damages. Your intangible losses can include things like post-traumatic stress disorder (PTSD), disfigurement, loss of enjoyment of life, and a spouse's claim for loss of consortium.
Wrongful death. We might be able to go after additional damages if your close relative died from a personal injury.
If the insurance company will not pay you a fair amount to settle your injury claim—or violates your rights under the Florida Homeowner Claims Bill of Rights, we can file a lawsuit on your behalf.
How to Find a Personal Injury Lawyer in Clermont, FL
At the Law Offices of Anidjar & Levine, we go the extra mile for our clients. We care about our clients and want you to get all the compensation you deserve. We provide personal, responsive legal services to our clients.
The law does not require you to work with a lawyer on your personal injury claim, but it can be a great advantage to do so. We can help you avoid many of the traps inherent in dealing with insurance companies. Falling into one of these pitfalls can destroy your right to compensation.
For example, the insurance adjuster might ask you to provide a recorded statement and make you think that the statement is your opportunity to tell your side of the story. In reality, the recorded statement only benefits the insurance company, which can twist your words into something you did not intend. The insurer uses this tactic to try to pay you less money than they should.
Florida law creates a brief window of time for you to take legal action in pursuit of money damages for a personal injury. If you miss the deadline, the law can bar you from getting any compensation, no matter how devastating your injuries are.
Do not wait until it is too late. Call the Law Offices of Anidjar & Levine today to get help with your Clermont, FL, personal injury claim. Call 1 (888) 494-0430 for a free consultation. There is no obligation.