If you live in Atlantic Beach, FL and sustained injuries in an accident, you have the right to pursue damages from the at-fault party. You should not have to suffer due to someone else's actions.
At the Law Offices of Anidjar & Levine, we understand that personal injury cases involve more than the physical impact of an accident. In addition to physical pain, you may be suffering from fear, anxiety, or feel overwhelmed by the legal process. You may be worried about missing time at work and be concerned about the impact the accident will have on your life. Our team is here to help you through this challenging time.
If you sustained an injury, a personal injury lawyer in Atlantic Beach, FL can help. Call 1-888-494-0430 for a free consultation.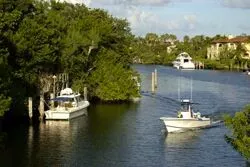 For A Free Legal Consultation With A Personal Injury Lawyer Serving Coral Gables, Call (888) 494-0430
Do I need a personal injury lawyer?
If you suffered an injury because another party was negligent, our lawyers can examine the details of your situation and build a case to pursue the responsible party for damages. By not arming yourself with quality representation, you could be leaving a large sum of money on the table.
Our attorneys have successfully represented our clients in many areas of personal injury law.
Vehicle Accidents and Collisions
All motor vehicle operators must uphold a duty of care to other drivers on the road. A driver who breaches their duty of care and causes an accident is negligent and is responsible for any injuries or property damage that occurs as a result of their actions. Examples of negligence behind the wheel include driving under the influence, driving while distracted, reckless driving, and disregarding traffic control signs or signals.
If you were in a vehicle accident, we can aggressively pursue compensation. We gather evidence by conducting witness interviews, reconstructing the accident scene, reviewing surveillance footage, and consulting with expert witnesses, all to build the strongest case of liability and win damages.
Defective Products
We expect the products we buy to make our lives easier. Sometimes, however, products have defects that cause us harm. If a defective product injured you, we can pursue the manufacturer, designer, or distributor for damages.
In this type of claim, we do not have to prove the manufacturer was negligent or malicious in producing the defective product. Florida has a law of strict product liability, which states the manufacturer is responsible for injuries that result from the use of a faulty product.
Medical Malpractice
You might be eligible for compensation if a doctor or medical professional caused your injury through malpractice. We handle all the investigation and gather all the evidence to build your case so you can focus on the recovery process.
Insurance Bad Faith
We buy insurance to protect us from financial disaster in the event of something unexpected, such as a car accident, house fire, or medical emergency. Florida law requires insurance companies to act in the best interest of their policyholders. This means responding to claims—and paying them—in a reasonable period. We can help you receive compensation if your insurance company is acting in bad faith and not paying you promptly for a valid claim.
Nursing Home Abuse
It is heartbreaking to think the people who care for our most vulnerable loved ones—the elderly and the infirm—would use their position to take advantage, but it does happen. If you or your loved one has been a victim of nursing home abuse or neglect, we will go after the responsible party aggressively.
Whether the abuse was physical, emotional, sexual, financial, or a case of neglect, we will build a strong and comprehensive case and seek the maximum in damages. You might even be eligible for punitive damages to punish the abuser for their misconduct.
What types of damages can I win?
Every personal injury case is unique. At your initial consultation, we will examine your case thoroughly and determine the areas in which you may be eligible for compensation.
Medical Bills
You are eligible for compensation for current medical bills and any future treatment that you can reasonably expect to incur due to your injury. We gather evidence such as medical diagnoses, doctor reports, and opinions from medical experts to uncover all current and expected future costs you might face.
Time Away From Work and Reduced Earning Capacity
If your injury is severe enough to keep you away from your job or it reduces your capacity to work and make a living, we pursue the responsible party to make up for the income you are no longer able to earn from working. In the case of a long-term or permanent disability, we can calculate your expected lifetime lost earnings, even factoring in raises, promotions, inflation, and cost of living increases.
Pain and Suffering
No monetary award can reverse the pain of a serious injury, but it can prevent financial strain and help you focus on your recovery. We pursue the maximum compensation for your pain and suffering.
Punitive Damages
Some personal injury cases go beyond mere negligence or lack of care. If we can show that the other party was malicious or grossly negligent in their actions, a court may impose punitive damages. You receive this money in addition to your compensation for medical bills, lost wages, and pain and suffering.
How do I find a personal injury lawyer in Coral Gables?
Personal injury cases can involve thousands, even millions of dollars in damages. Lacking quality representation could mean leaving a big chunk of this money on the table. At the Law Firm of Anidjar & Levine, we have experience fighting and winning big cases.
We handle your case from beginning to end, making ourselves available 24 hours a day, seven days a week. We are quick to respond to phone calls and emails, keeping you informed of what is happening with your case. We also offer free consultations and we do not collect a fee until you get paid. Call us today at 888-494-0430 and let us get you the money you deserve.