Personal injury accidents can occur anywhere, including in Broward County's city of Coral Springs. Negligent drivers, property owners, medical personnel, and other Florida residents and businesses are responsible for these accidents, as well as the injuries and damages that occur as a result of these accidents.
If you or a loved one suffered injuries in a motor vehicle accident, slip and fall, dog bite, or another accident on public or private property, a personal injury lawyer in Coral Springs could help you recover compensation. The lawyers at the Law Offices of Anidjar & Levine offer free consultations to personal injury victims. Call us today.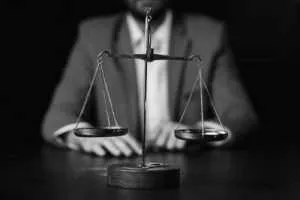 For A Free Legal Consultation With A Personal Injury Lawyer Serving Coral Springs, Call (888) 494-0430
An accident or injury can leave you wondering how to navigate the next steps. This can be a burden while you are also attempting to heal and move forward with daily schedules and family and work obligations. There are many moving parts to be aware of and remain top of mind about. 
Letting a personal injury attorney help guide you through the legal maze is a decision that can allow you to focus on the importance of recovering. The legal minutiae would be best left to someone who manages such details routinely.
Filing a Claim
For many personal injury victims, the first step involves filing a claim with an insurance company for damages. Insurance companies focus on doing what is best for their business, even if it means giving you less money than is fair for your injuries. Our attorneys can help build your claim and negotiate a settlement commensurate with your injuries.
Filing a Lawsuit
If the insurer refuses to give you a fair settlement offer, we may decide to move forward with a lawsuit. Filing suit is not possible in every case; however, it may be the best option for some victims. Our attorneys will evaluate your case and prepare your legal claim, if necessary.
Keep in mind that there is a time limit to file a lawsuit. Under Fla. Stat. Sec. 95.11, we must file your personal injury suit within four years of the date of the accident. However, the sooner we start working on your claim, the easier it is to collect evidence and contact witnesses. Contact our attorneys as soon as possible, so we can start working on your claim right away.
Negligence Is the Basis of Most Personal Injury Claims
Before we file a claim with the insurance company or file a lawsuit against the parties liable for your accident, we will need to decide which legal theories to base your claim on. When we file a personal injury claim, we base it on the theory of negligence in most situations.
For many individuals, the term negligence is a familiar one but its legal definition can be confusing to understand.
Negligence, or a person's reckless or careless behavior, causes countless personal injury accidents every year. When a person breaches a duty they owed to someone, they have committed a negligent act and could be liable for the other person's injuries or damages.
The type of negligence that occurs will depend on the type of accident. Some of the most common personal injury accidents include:
Passenger motor vehicle accidents 

– Drivers may cause a 

car

 or pedestrian accident when they operate their vehicles negligently by failing to pay attention, failing to abide by state traffic laws, or driving while intoxicated. Vehicle owners may also be liable for negligently entrusting their vehicles to an unlicensed or incompetent driver.

Truck accidents 

– In addition to truck driver negligence that occurs behind the wheel, trucking companies may also be liable for accidents due to negligent hiring practices or negligent supervision of their employees. Employers can be vicariously liable for employee negligence under the theory of respondeat superior.

Slip and fall accidents 

– When someone falls on someone else's property, the property owner's negligence may have caused his or her fall. Property owners act negligently when they fail to conduct reasonable inspections of their property or fail to fix property defects in a timely fashion.

Dog bite accidents 

– If a dog bites someone, the dog owner may have acted negligently by failing to control the dog or failing to keep the dog in an enclosed area.

Faulty or defective products 

– There are three primary types of liability that fall into this category: safety defects, design flaws, and failure to warn. Any of these can be considered negligence by a manufacturer, designer, or product company/owner and can serve as the basis for a personal injury claim.

Medical malpractice –

 Negligence by a healthcare professional or provider that results in injury, harm, bodily damage or trauma is grounds for a personal injury claim.  

Premises liability – 

If an incident or accident occurred on a public or private property and was due to unsafe conditions or lack of maintenance that were known and not remedied by the property ownership, it would be considered negligence.
A personal injury lawyer from the Law Offices of Anidjar & Levine can evaluate any injuries, damages, or harm you have experienced and determine if those outcomes constitute having been a victim of negligence. We can then explain to you how best to go about gathering any necessary proof that an act of negligence has occurred.
What Evidence Do We Need to Prove Your Claim?
Whether you are filing a claim with an insurance company or trying to recover damages in court, we will need to provide evidence that establishes negligence on the part of the responsible party and the amount of your actual damages.
First, we need to prove that one or more parties acted negligently and that their actions caused the accident and your resulting injuries and damages.
Proving negligence and causation may require evidence such as:
Photos and videos 

– In this day and age, many people have smartphones and other devices to record just about anything that happens on a daily basis. This makes it much easier for us to obtain visual proof of the scene of the accident or the accident itself. Surveillance footage from nearby security cameras may also prove helpful.

Physical Evidence – 

At the site of any accident, there is often evidence that can support an injury case. This might include debris, skid marks, broken glass, hazards, or other relevant accident related physical evidence that can further support other substantive evidence. 

Police reports and testimony 

– If you called the police to the scene after your accident, they likely filed a police report with information regarding the accident itself, injuries, potential witnesses, admissions of fault, statutory violations, etc. The police officer may also testify or make a statement regarding what he or she observed at the scene.

Witness statements/testimony 

– If someone saw the accident happen or has any information relating to the accident, we can use his or her testimony to support our case. We will contact all potential witnesses and prepare them to make a statement.

Expert testimony 

– Experts can be a key part of any personal injury case. Medical experts can testify as to what caused your injuries, the severity of your injuries, and what treatments you require. Damages experts can help quantify your accident-related damages by valuing intangible damages such as pain and suffering, emotional trauma and loss of future earning capacity. Accident reconstructionists, engineers, and other scientific experts can help piece together what happened and testify regarding the mechanics of the accident.

To show that you need financial compensation, we will need to prove that you suffered injuries and damages in the accident. We can prove damages by presenting:

Medical records 

– Any time you receive medical care after an accident, the medical care facility will likely document your visit. These records can provide critical information regarding your medical conditions and injuries, doctor's visits, treatments, surgeries, and medications you have taken. These records can help establish the severity of your accident-related injuries.

Medical bills 

– Medical bills can establish your total medical expenses.

Property damage photos and repair bills 

– If the accident resulted in damage to your vehicle, home, or other property, repair bills and photos can establish the severity of the damages.

Employment pay stubs to prove your lost wages 

– Many people must miss work after an accident to focus on their recovery. As a result, they are unable to earn money to support themselves and their families. Your employment records can prove how many days you missed as a result of the accident and how much money you would have earned had the accident not occurred.

Care Costs –

 Individuals who have been injured often require short-term or ongoing support-related care that might include rehab equipment, medical aids, devices or products.  

Life-Assistance Services 

–

 If you have experienced injuries that have altered your day-to-day capabilities you may need to outsource services to help you or your family members with tasks such as driving, cleaning, childcare, household errands, and/or meal preparation. If these services are needed long-term, the cost of them can be significant.
How Can I Contact a Personal Injury Lawyer in Coral Springs?
Your case is a priority to us. Our Coral Springs personal injury attorneys will carefully evaluate the specifics of your personal injury claim and get to work right away.
The attorneys at the Law Offices of Anidjar & Levine want to help you with your personal injury claim. Call us today to schedule your free consultation.