At the Law Offices of Anidjar & Levine, we want to ensure personal injury accident victims get the payout they deserve. If you suffered injuries in a Country Club, FL accident or incident, we can review your case for free and explain your rights for pursuing compensation. You worry about getting better. We take care of everything else.
Call us today at 1-888-494-0430 to discuss your accident and injuries with a member of our team during your free initial consultation. You have nothing to lose. We do not get paid unless you do.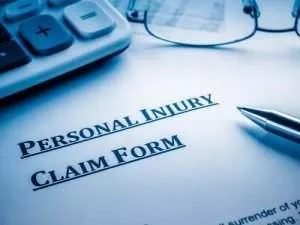 For A Free Legal Consultation With A Personal Injury Lawyer Serving Country Club, Call (888) 494-0430
Our Attorneys Can Handle Any Type of Personal Injury Accident Case in Country Club, FL
No matter how you suffered injuries, our personal injury lawyers in Country Club, FL will review your case and see if you are eligible to go after compensation for your expenses and losses. Some of the most common ways people suffer personal injuries include:
Slips, trips, and other falls;
Car accidents;
Premises liability incidents;
Pool accidents, drownings, and near drownings;
Boat collisions and other watercraft accidents;
Defective product accidents; and
Dog bites
We will look into the circumstances that lead to your accident and injuries. If we determine another person acted negligently, you may be able to take legal action against them in civil court. Our personal injury lawyers in Country Club, FL can help you understand your options and make the best decisions for you and your family. Call us to get started right away at 1-888-494-0430.
The Law Offices of Anidjar & Levine Will Pursue Compensation for You in Your Miami-Dade Personal Injury Case
At the Law Offices of Anidjar & Levine, we pride ourselves on always providing responsive legal care to our clients. Our personal injury lawyers in Country Club, FL will answer your questions and address your concerns promptly, and always go the extra mile to make you feel supported. Our goal is to recover the maximum payout possible in your case, using the facts of your case and the documentation of your damages as our guide.
At the heart of providing the type of compassionate yet aggressive representation our clients deserve is our investigation into your case. This investigation allows us to identify the liable party, prove their negligence, and better understand your full range of damages.
Some of the steps we take when investigating your Country Club, FL, personal injury accident include:
Obtaining a copy of the police report and other pertinent documents
Interviewing witnesses or reviewing witness statements to police
Examining any video or photos showing the accident or scene
Surveying and documenting the accident scene
Working with experts, if necessary, to better understand what happened
Requesting a copy of your relevant medical records
Discussing your injuries with medical experts to explain your prognosis and any ongoing or future care needs
Collecting medical bills, repair estimates, receipts, and other documentation of your expenses and losses
When you ask us to help you with your personal injury case, you can expect us to work tirelessly on your behalf to pursue the payout you deserve. With a strong case to back up our claim, we will file an insurance claim and attempt to negotiate a fair settlement offer with the insurance company. If this is not effective, or if this is not the best option in your case, we will not hesitate to file a personal injury lawsuit and present your case at trial.
Damages Available in a Country Club, FL Personal Injury Case
It is important to us to pursue the maximum payout possible for our clients based on the facts of their case. We have decades of combined experience handling Florida personal injury cases, and this experience gives us the ability to better understand the full scope of our clients' accident-related expenses and losses. Recoverable damages can vary from case to case, but may include compensation to cover:
Medical care;
Ongoing care and/or future care;
Home health care or treatment at a long-term care facility;
Wheelchairs, walkers, lifts, and other related products;
Home renovation for accessibility;
Lost wages and benefits;
Diminished earning capacity;
Property damages;
Other accident-related expenses;
Pain and suffering; and
Mental anguish.
Let Us Review Your Case for Wrongful Death Damages
If you lost an immediate family member in a personal injury accident, we can review your case and determine your eligibility for filing a wrongful death claim. Wrongful death damages include additional damages not available in a personal injury case or survival action. Call us at 1-888-494-0430 today to learn more.
You Must Meet the Florida Statute of Limitations When Filing Your Personal Injury Suit
The State of Florida puts a deadline on how long you have to file a personal injury lawsuit following an injury accident. In general, you have four years to take legal action to hold the liable party legally responsible. If you fail to act by the time this deadline passes, you could lose the right to pursue a payout in civil court.
Even more importantly, the evidence necessary to build a strong case and prove negligence and liability can begin to disappear within hours of an accident. For this reason, we need to get started on our investigation as soon as possible. We recommend calling us in the first days or weeks after your injuries so we can go to work on your case.
Talk to a Personal Injury Lawyer in Country Club, FL
At the Law Offices of Anidjar & Levine, our team is standing by to evaluate your case and offer aggressive action to pursue a payout on your behalf. We can explain your rights and legal options and manage your case from start to finish. Call us at
1-888-494-0430 to talk about your accident and injuries with a member of our Country Club, FL personal injury team today.