A Cutler Bay personal injury lawyer could help you seek compensation from the liable party if you got hurt in Cutler Bay, Florida, or the surrounding area. We bend over backward to provide responsive legal services to our clients.
When you choose our team, you will not have to worry about what is happening on your personal injury claim. We are proactive about keeping our clients informed on developments in their cases. You'll even receive the cell phone number of the lawyer handling your case so answers are never far away. The first step is calling for a free case review with our team.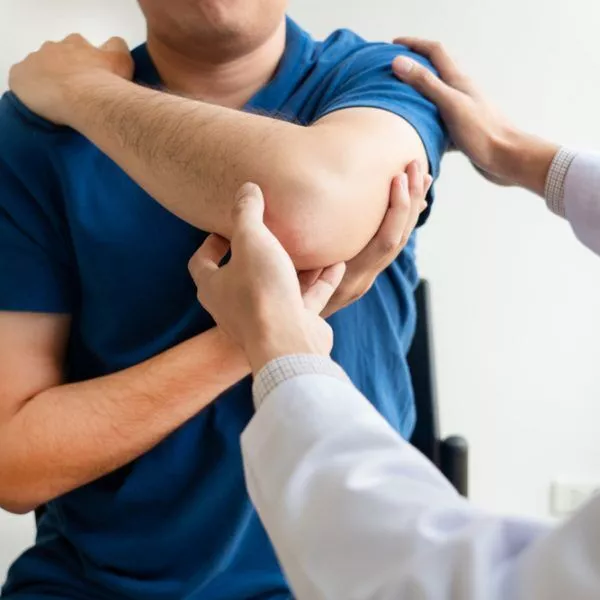 How Much Money You Could Collect in Your Personal Injury Claim
The amount of money you can pursue for your damages will depend on the unique facts of your case. Every personal injury claim is different. Even people who get injured in the same car accident could have very different settlement values.
Here are a few examples of money damages we have won for our personal injury clients:
Lost wages: If you missed paychecks because of the accident, your injuries, and recuperation time, these financial losses can be a part of your injury claim.
Medical bills: This category can include the ambulance ride, emergency room, doctor's visits, hospital stay, surgery, lab tests, prescription drugs, and physical therapy.
Pain and suffering: These damages are for the physical discomfort and emotional distress you experienced due to the accident and your injuries.
Other non-economic losses: In addition to pain and suffering, you might have other losses that can be a challenge to measure in terms of dollars. Nonetheless, we can pursue these damages. Disfigurement from extensive scars, post-traumatic stress disorder (PTSD), and chronic depression and anxiety are a few examples of these losses.
Moreover, if you lost a loved one because of a personal injury, you might have a wrongful death claim. If so, we could pursue damages for your family's loss.
Your Deadline for Filing a Personal Injury Lawsuit
Every state has laws limiting how long you have to file different kinds of lawsuits. Florida is no exception. If you want to protect your right to pursue compensation for a personal injury, Florida Statutes § 95.11(3)(a) sets your deadline at four years from the date of injury. Meanwhile, Florida Statutes § 95.11(4)(d) only allows you two years to file a wrongful death lawsuit.
These deadlines – called statutes of limitations – matter because they cut off your right to pursue compensation. If you do not file a lawsuit before the deadline, Florida law bars you from seeking compensation from the person who harmed you.
How a Personal Injury Lawyer Can Help Your Case
You do not have to learn Florida law to protect your rights and seek fair compensation for your losses. The insurance company knows the law, including the deadlines, but has no legal obligation to share that information with you. When you work with a personal injury lawyer on your claim, you get to relax knowing that they are taking care of your legal issues.
Here are just a few examples of the many benefits of working with an attorney on your injury case:
We deal directly with the insurance company's claims adjuster and defense attorneys so that you do not have to do so.
We know the deadlines that apply to personal injury cases.
We know how to calculate the value of personal injury cases. We can determine the approximate value of your claim after talking to you and investigating your situation.
The defendant and their liability insurance carrier will not be allowed to bother you or contact you directly after you hire an attorney to represent you. You get to avoid all of that stress.
We know a low-ball offer when we see it. We notify you at every stage of the negotiations, and you will not have to wonder about whether the claims adjuster's offer is fair or reasonable.
We deliver responsive legal care to our clients. We can help schedule your appointments and even get your car fixed. We go above and beyond expectations.
There are many additional advantages to putting your Cutler Bay injury claim in the hands of a personal injury lawyer. We can discuss them during your free case assessment.
Types of Personal Injury Cases Our Firm Handles
We handle a wide range of personal injury cases, such as:
Truck accidents – contact 

truck accident lawyer

Pedestrian accidents
Work injuries
Medical malpractice
Nursing home injuries
These are just a few types of personal injury claims that we handle. Please feel free to reach out to us if your situation is not on this list. The odds are, we can help you.
How Legal Fees Work in Cutler Bay Personal Injury Cases
You do not have to be rich to hire a personal injury lawyer to handle your case. We do not charge any upfront legal fees on personal injury claims. Instead, we work the case from beginning to end and then get paid a percentage of the insurance settlement or jury award we win for you.
Three Things to Keep in Mind After Getting Hurt
Here are a few things you might want to be aware of after a personal injury:
The defendant's insurance company is not on your side. Their job is to resolve valid claims for as little money as possible to protect their profits.
If you do not work in the legal field or liability insurance industry, you may struggle to get an accurate idea of the financial value of your injury claim.
If you settle your personal injury claim, there will be only one settlement check to cover all of your medical bills, lost wages, and everything else. If you later discover that you need additional medical treatment, the defendant will not be responsible for those costs. Your regular health insurance is unlikely to pay those bills either.
Your personal injury lawyer can provide additional guidance for you in your situation.
Getting a Personal Injury Attorney for Your Claim in Cutler Bay
It only takes one phone call to get started with the Law Offices of Anidjar & Levine. We'll begin with a free initial consultation. You can call us today at 1-888-494-0430 to get started and find out why our clients rave about our attentive and compassionate legal help.