You can pursue financial damages for your losses if you were hurt in an accident. A Daytona Beach personal injury lawyer can help you recover compensation for your lost wages, medical expenses, pain and suffering, and more.
Our lawyers go the extra mile for clients. We provide free consultations, and you will not have to pay upfront legal fees. We will be paid out of the settlement or award at the conclusion of the case.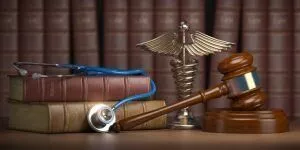 For A Free Legal Consultation With A Personal Injury Lawyer Serving Daytona Beach, Call (888) 494-0430
Our Personal Injury Practice Areas
We handle many different kinds of personal injury cases:
Tractor-trailer, bus, and RV crashes
Pedestrian accidents Bicycle and motorcycle accidents
Defective products and product liability
Dog bites
Slip and fall
Construction accidents
Wrongful death
Nursing home abuse and neglect
Pool accidents, drownings, and near-drownings
Boat collisions and other boating accidents
The list above is not all-inclusive. We also handle many other kinds of cases. 
How Our Personal Injury Lawyers Can Help
Our team guides you through each step of the legal process in Daytona Beach. We provide responsive legal care and go the extra mile to help our clients during this challenging time in their life. 
Keeping You Informed About Your Claim 
You can reach out to us at any time to ask questions about the status of your claim. We give you your lawyer's phone number, and we provide regular updates about the status of your case.
We believe in maintaining open lines of communication to increase your confidence throughout this legal challenge. 
Helping to Schedule Your Appointments 
We can help you schedule appointments with medical providers so you can get the treatment and care you need to recover from your injuries. We can even help you get your car fixed if you were in a motor vehicle accident. 
Investigating the Circumstances of the Accident 
It's important to determine what happened during your accident. We speak with witnesses, review evidence from the scene, get copies of accident reports, and work with expert witnesses in some cases.
We focus on demonstrating that the defendant caused the accident and that the accident led to your injuries. Taking these steps allows us to build the foundation for your case. 
Handling All Communication Regarding Your Case 
Resolving a legal claim in Daytona Beach often requires communicating with a lot of parties. You may need to communicate with other attorneys, insurance adjusters, and more. 
We handle these communications for you.
Talk to your personal injury lawyer before you give a statement to an insurer. And allow your attorney to manage the communications and paperwork required with your case. 
Let us deal with insurance representatives and others so you can focus on recovering from your injuries. 
Filing Lawsuits on Time
You should talk to an attorney about your personal injury case right away. Florida law sets a deadline to file an injury lawsuit. If you miss the deadline, you cannot go after compensation for your injuries.
Our team keeps track of all the important deadlines involved in your case. We make sure all paperwork gets submitted and filed on time.
Working to Settle with the Insurance Company 
Many personal injury claims in Daytona Beach never go to court. Instead, your lawyer may settle the claim with the other party. 
In some cases, settling comes with a number of benefits. For one, you can avoid the costs of going to trial if you settle your claim. Additionally, settling usually allows you to receive compensation more quickly.
However, insurance agents sometimes refuse to offer you a fair settlement after an accident. Do not agree to a settlement without first consulting your attorney to make sure it covers your short- and long-term losses.
Take Your Case to Court 
Sometimes, insurance agents refuse to agree to a settlement offer that covers your medical expenses and other losses. In this situation, your lawyer may take the case to trial. Our attorneys attempt to negotiate for a settlement, but we can take your case to trial if that's what's required to get fair compensation for your losses.
Damages in Personal Injury Cases
The amount of compensation that you can collect will depend on the facts of your case. Every injury claim is unique. You might have four people riding in a car that crashes. Each person's injuries can be different, so their claim amounts will not be the same.
Here are some of the losses that people can recover in personal injury cases:
Lost wages for the time missed from work without pay because of the accident and resulting injuries.
Diminished earning potential if your injuries leave you unable to make as much money as before.
Medical bills for treating your injuries. This loss can include things like the ambulance, emergency room, hospital, doctors, surgery, prescription drugs, diagnostic procedures, and physical therapy.
Long-term care if you sustained devastating injuries that caused you to need ongoing daily help with medical care and personal tasks.
Pain and suffering, disfigurement, loss of consortium, and other intangible damages.
A personal injury attorney in Daytona Beach can help you better understand the value of your injury claim.
Elements of Negligence in a Personal Injury Case
Most personal injury cases involve negligence. If you were hurt because someone else made a mistake, you might have a personal injury case based on negligence.
Here are the factors a Daytona Beach personal injury lawyer will have to prove to win your case:
Duty of care. The defendant must have owed you a duty of care. All drivers of motor vehicles have a duty to keep a careful lookout and take reasonable measures to avoid hitting pedestrians.
Breach of duty. Failing to measure up to the standard of a legal duty of care is negligence. For example, if a driver was operating his motorcycle recklessly without regard to people in the crosswalk, he was negligent. 
Causation. The negligence must be the cause of the accident that hurt you. If the motorcycle struck you in the crosswalk as a result of the driver's carelessness, his negligence caused your injuries.
Measurable damages. You must have suffered losses as a result of the accident. 
If we can establish all four of those elements, the judge can hold the defendant responsible for your damages.
Speak to Us About Your Personal Injury Case in Daytona Beach
At the Law Offices of Anidjar & Levine, we deliver responsive legal care to our clients. We fight your legal battles for you so that you can focus on your recovery. Call us today at 1-888-494-0430 for a complimentary consultation. There is no obligation. It is time to get started.