Suffering a personal injury in Daytona, FL, can devastate you and your loved ones. The team at the Law Offices of Anidjar & Levine understands how the trauma, stress, and financial worry caused by such life-altering events can impact your ability to recover. We can help if you have suffered a personal injury because of:
Medical malpractice
A slip and fall
Work injuries
Defective products
Animal bites
Vehicle accidents
Swimming pool accidents
And more
If you or your family suffered personal injury or passed away due to negligence, we do not want you to bear this burden alone. Our law practice is ready to support and advise you. Call the Law Offices of Anidjar & Levine at 1-888-494-0430 today for a free consultation.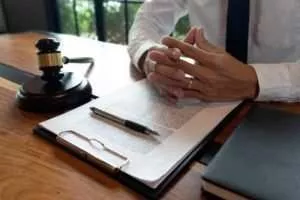 Florida State Laws Can Impact Your Claim for Compensation
If you are planning a lawsuit for compensation, it can be helpful to know of the Florida laws that could impact your case. For example, Florida has a statute of limitations that typically limits the victims of a personal injury accident to file their claim within four years of the accident.
There are exceptions to this statute that could extend the time you have to file a claim. We understand these limitations and can help you file all the necessary paperwork within the state's applicable deadlines. Call 1-888-494-0430 to learn more about how a personal injury lawyer in Daytona, FL, from the Law Offices of Anidjar & Levine may be able to help you.
The Personal Injury Lawyers at Anidjar & Levine Are Ready to Fight for You
The laws surrounding personal injury claims are complex and can be difficult to navigate without the aid of a personal injury lawyer in Daytona, FL. We have the dedication, drive, resources, and time to make your claim as robust as possible. This service will allow you and your loved ones to focus on feeling well again, knowing your case is being handled by our legal team.
We will take responsibility for many of the aspects involved in developing a claim, such as:
Gathering witness statements and any other vital evidence
Filing all legal paperwork
Negotiating with insurance companies on your behalf to ensure a full and fair settlement, if possible
Estimating the value of your claim
Representing your interests in court, if necessary
Get the Support You Need to Make a Full Recovery
At the Law Offices of Anidjar & Levine, we are passionate about fighting for just financial compensation for those who have suffered life-changing injuries because of another party's negligence.
Our firm of personal injury lawyers in Daytona, FL, will work tirelessly to secure the best result for your case. We recommend taking legal action as early as possible to ensure:
The event is clear in your memory and the memory of your witnesses
We comply with time limits imposed by Florida's statute of limitations
For a free, no-obligation consultation, call the Law Offices at Anidjar & Levine at 1-888-494-0430 today.