If you suffered injuries in an accident in Debary, you may be wondering if you are entitled to receive compensation for your damages. Speak with a Debary personal injury lawyer from the Law Offices of Anidjar & Levine at 1 (888) 494-0430 to find out. Do so quickly; for most types of personal injury cases, Florida's statute of limitations (VIII.95.11) is generally four years. If you fail to file within this time, you risk recovering nothing.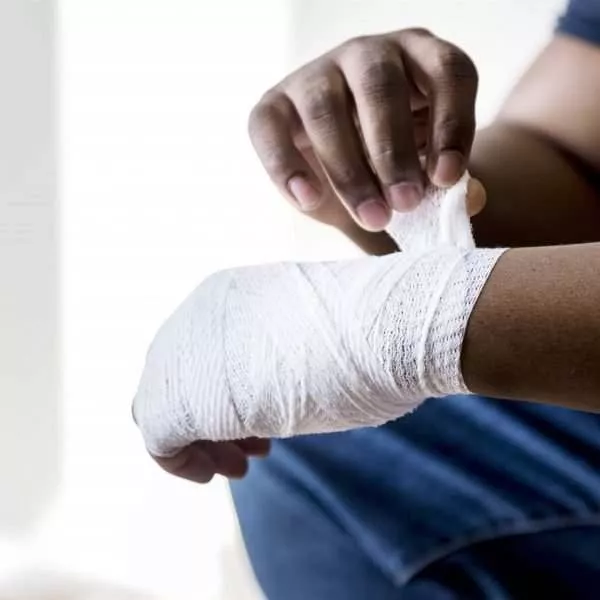 Compensation You Can Recover After a Debary Accident
Regardless of how you were injured, filing a personal injury claim can help you recover damages for expenses such as:
Current and future medical expenses
Lost wages during the period you were injured and could not work
Lost wages in the future if you cannot go back to work
Lost earning capacity
Permanent disfigurement
Property damage
Emotional distress
Pain and suffering
Loss of consortium
Medical bills play a large role in determining how much compensation is available to you and may also be important when determining pain and suffering damages.
Cases We Handle in Debary
Vehicle Accidents
If you have been injured in a traffic accident in Debary, Florida, it is helpful to understand that Florida is a no-fault state. This means that your own vehicle insurance will pay for your damages and injuries resulting from the accident regardless of whose fault it was. However, this is rarely enough to cover the entirety of your losses. If another party contributed to your accident, you can hold that party liable.
Dog Bites
Florida's strict liability law states that a dog owner is liable for the damages suffered by someone who has been bitten by their dog regardless of the dog's past behavior if the victim was lawfully on the dog owner's property.
Slip and Fall
If you fell and were injured on another person's property, you can file a personal injury claim against the individuals responsible for your accident. More than one person can be responsible for your injuries, which makes it vital to determine which parties are at fault.
Defective Products
This type of personal injury case is handled differently in Florida. There is no duty to show that the company was negligent because the company operates under a strict liability law in Florida. This means that the company has an absolute duty to make sure that its products are safe. If you were injured because a product was unsafe, you may be able to proceed with a lawsuit.
The Principles of Negligence
To establish negligence in any personal injury claim in Debary, Florida, you must satisfy specific elements such as:
Showing that the defendant owed you a duty of care. For example, if a doctor prescribed the wrong medication and you became ill, you must first prove that the doctor owed you a duty of care. In this case, it means that you were their patient.
Showing that the defendant failed to uphold that duty. In the same example, you must show that the doctor's behavior fell below the accepted standard of care.
The breach caused your injuries. For example, a doctor fails to diagnose a cancerous lump in time.
You suffered damages (e.g., medical bills, lost wages, pain and suffering).
When someone else's negligence injures you, no matter where you are, there are some things that you can do to help your case if you decide to sue the negligent person, including:
Seeking immediate medical attention
Keeping copies or originals of any paperwork generated by the accident including a police report, medical records, receipts, and the store accident form if applicable. Document the accident to the best of your recollection before your memories begin to fade. If there were witnesses to the accident, get their contact information
Comparative Negligence in Florida
Comparative negligence may come into play in a personal injury claim for compensation if the defendant claims that the victim of the accident contributed to his own injuries. This means that you can recover compensation even if you contributed to your injuries.
How a Lawyer from the Law Offices of Anidjar & Levine Can Help
If you are thinking about filing a personal injury lawsuit, a Debary personal injury lawyer can be helpful by:
Being familiar with applicable laws and statutes in your jurisdiction
Handling the communications between you and the other parties involved in your lawsuit
Determining who is liable for your injuries
Negotiating a fair settlement to compensate you for your injuries
Taking your case to court
Protect your rights. If you have been injured through the negligence or unlawful behavior of another person, contact Debary personal injury lawyer at the Law Offices of Anidjar & Levine at 1 (888) 494-0430 for a free case evaluation and to learn more about your options. We will fight to get you what you deserve.