If you or someone you love has been injured in an accident in Deland, FL, a personal injury lawyer can help you collect the money you deserve by holding the responsible party liable. At the Law Offices of Anidjar & Levine, our Deland personal injury lawyers fight for injured clients. We make sure the person or persons responsible for the injury, not our client, foots the bill for the damages.
We understand you expect results. We do, too, which is why we never charge a fee for our time. Your attorney from the Law Offices of Anidjar & Levine gets paid only when you recover compensation. To learn more about how we can help you after an injury, you can set up a free case evaluation by calling 1 (888) 494-0430.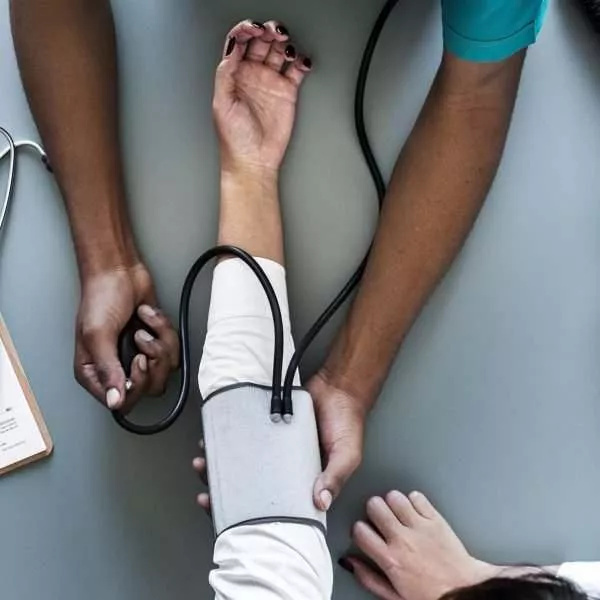 The Law Offices of Anidjar & Levine — Practice Areas
Our clients come to us for help with a wide array of injuries. Whether your injury was common or unusual, we want to hear from you and learn how we can help.
Our personal injury practice areas in Deland, FL, include the following and more:
Car Accidents
Many of our clients are car accident victims. We have carved out a reputation in Deland and surrounding communities as aggressive car injury attorneys who recover substantial settlements for our clients. No matter how your accident happened, we are confident we can help you receive the compensation you deserve. That is the case even if you were partly or mostly at fault for the collision.
Because Florida's car accident laws are different from those in most other states, it is essential to have a lawyer who understands the intricacies of the regulations in the state. Our team has a long track record of winning Florida car accident claims, and we keep up with every new development in the legal code.
To learn more about how the Law Offices of Anidjar & Levine can help you after a car accident, call us at 1 (888) 494-0430.
Truck Accidents
Our attorneys have also helped many clients injured in motor vehicle accidents involving 18-wheelers. These collisions are often some of the most devastating on the road. The size, weight, and destructive capacity of a truck frequently leads to severe bodily injury and substantial property damage in a collision.
We will pursue not only the truck driver but also the trucking company for compensation. In some cases, we may be able to hold additional parties liable, as well, such as the shipper or the truck manufacturer.
To learn more, call the Law Offices of Anidjar & Levine today at 1 (888) 494-0430.
Uber/Lyft Accidents
Accidents involving ride share drivers have some unique wrinkles, the biggest of which is that most ride share companies, including Uber and Lyft, provide insurance protection to their drivers that goes well beyond what a typical policy offers.
The challenge is that this insurance does not pay in every scenario involving a ride share accident. We make sure you get paid the maximum compensation for which you are eligible, regardless of how your ride share accident occurred. We will fight for you whether you were the passenger in the ride share vehicle or the driver or passenger of another car involved in the collision.
Slip and Fall
Florida has strict premises liability laws that hold property owners and managers liable for many slip and fall injuries that occur on their property. Whether your slip and fall accident occurred on residential or commercial property, the Law Offices of Anidjar & Levine will investigate, gather evidence, identify all responsible parties, and hold them liable.
Our team can help you get paid the compensation you deserve, no matter how your fall happened.
Bicycle/Pedestrian Accidents
Florida's traffic laws give many rights to bicycles and pedestrians. But drivers often fail to respect those rights. When collisions inevitably result from this lack of care, it is the cyclist or walker who bears the brunt, often ending up with severe, life-altering injuries.
If you were struck while on foot or bicycle, we will aggressively go after the driver and make sure they and their insurer compensate you for the full damages you have incurred.
Dog Bites
Dog owners in Florida are liable for injuries caused by their pets, especially if one or both of two conditions are met:
The animal was not properly secured (such as with a fence or leash) at the time of the attack
The animal was involved in previous attacks, or the owner knew it had aggressive tendencies
Our Deland personal injury lawyers will gather evidence (accident and police reports, photos and videos, eyewitness statements, etc.) proving that the dog owner's negligence was partly or fully responsible for your injuries, and we will help you collect compensation.
Our Lawyers Help You Recover the Compensation You Deserve
Our job is to make sure you get paid what you deserve. We handle everything on the legal side so that you can devote all of your time to getting better. When you work with our team, you can expect a settlement or award that pays you for:
Medical bills (both current and future)
Lost wages
Diminished earning capacity
Pain and suffering and inconvenience
Loss of enjoyment of life
The Statute of Limitations
You generally have four years from the date of your injury to file a lawsuit in Florida. Other deadlines may apply to your case depending on the circumstances. A lawyer from the Law Offices of Anidjar & Levine can review your case for free and inform you of any deadlines or restrictions of which you should be aware.
Set Up a Free Case Evaluation with the Law Offices of Anidjar & Levine
A Deland personal injury lawyer is looking forward to hearing from you right away. We will go the extra mile for you, and we never charge a fee until you get paid. To set up your free, no-risk case evaluation, call us today at 1 (888) 494-0430.