Have you or someone you love been injured in an accident? If you suffered a personal injury in Deltona, a lawyer from the Law Offices of Anidjar & Levine can help you recover compensation. Our Deltona personal injury lawyers represent clients injured in a variety of situations. We hold those responsible for your injury accountable and help you get your life back.
At the Law Offices of Anidjar & Levine, we understand that our clients are hurting, and we believe their focus after an injury should be on getting better. That is why we take care of everything else. To learn more about our personal injury team and how we can help you, schedule a free case evaluation today by calling 1 (888) 494-0430.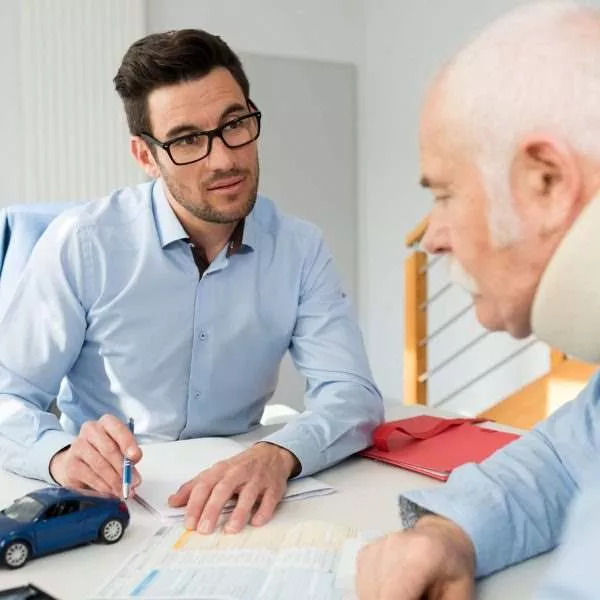 Our Office's Practice Areas in Deltona, FL
The Law Offices of Anidjar & Levine has helped clients in Deltona collect compensation for many types of injuries. We want to help you, no matter how your accident occurred. At your free case evaluation, we will investigate the details of your injury and inform you of your legal options and what to expect.
We can help you recover compensation for the following injuries and more:
Car Accidents
If you have been hurt in a car accident in Deltona or anywhere in Central Florida, it is vital to work with a lawyer who understands Florida's traffic laws and can help you no matter the circumstances of your collision. The laws in Florida differ from those in other states. Even if the accident was mostly your fault, the Law Offices of Anidjar & Levine could help you collect money for your injuries.
Our attorneys can also help you recover money from the other driver and their insurance company if your injuries exceed what your personal injury protection (PIP) policy covers. Insurance companies in Florida often use PIP laws to try to deny or reduce claims. We aggressively take on insurers and make sure they pay our clients what they deserve.
Truck Accidents
A truck accident, meaning a collision involving a semi or 18-wheeler, can have a number of liable parties. These include the truck driver, the trucking company, the shipping company, and the truck manufacturer.
Florida has a vicarious liability law that holds employers responsible when their employees cause bodily injury or property damage in the course of carrying out their work duties. We hold trucking companies responsible under this law and help our clients receive fair compensation.
Rideshare Accidents
Services such as Uber and Lyft are exploding in popularity, gaining thousands of riders each year. While ridesharing may be more convenient than hailing a taxi, there are risks involved, and, if you have an accident, the liability laws are complex and nuanced. Uber and Lyft provide their drivers with substantial insurance coverage, but these policies have many loopholes, caveats, and exceptions.
The Deltona personal injury lawyers at the Law Offices of Anidjar & Levine have helped many clients in Central Florida recover compensation after Uber and Lyft accidents. Before you accept the insurance company's declaration that their policy does not cover your accident, speak with a member of our team. We will take on the insurer and make sure you get paid what you deserve.
Slip and Fall Accidents
If your injury resulted from a slip and fall accident, we can hold the owner or manager of the property where you fell liable. In Florida, both residential and commercial property owners are subject to premises liability laws. If they fail to keep their property safe, or if they do not warn guests of a dangerous or hazardous condition on the property, they are financially liable for any injuries that occur.
Our attorneys will gather evidence (police reports, videos, and photos, eyewitness statements, etc.) and show that the property owner or manager failed in their duty to protect you from a hazardous situation.
Bicycle/Pedestrian Accidents
If you were injured by a motor vehicle while bicycling or on foot, our attorneys can hold the driver liable and help you win compensation. We will show that the driver failed in their duty to show due care to you as a pedestrian or cyclist.
Dog Bites
Pet owners in Florida can be held liable for injuries caused by their animal. If you were bitten by a dog or any other pet, we can go after the owner and hold them liable. We will show that one or more of the following conditions apply to your case:
The animal was not properly restrained when it bit you
The animal had a history of aggressive behavior
The owner knew the animal had aggressive tendencies
To find out more about how the Law Offices of Anidjar & Levine can help you recover compensation for nearly any type of injury you can imagine, call us at 1 (888) 494-0430 for a free case evaluation in Deltona.
Count on the Law Offices of Anidjar & Levine to Help You Recover the Damages You Deserve
Your Deltona personal injury lawyer from the Law Offices of Anidjar & Levine will work with you to establish the full dollar value of your claim, and we will aggressively pursue the entire amount. This may include compensation for:
Current and future medical expenses
Lost wages from work
Reduced earning capacity
Pain and suffering and inconvenience
Emotional anguish
The Statute of Limitations in Florida
In general, the statute of limitations on personal injury claims is four years under Florida law. But every case is different, and only an attorney can tell you whether an exception applies to your personal situation. Set up a free case evaluation with the Law Offices of Anidjar & Levine today by calling 1 (888) 494-0430.
Schedule Your Free Case Evaluation in Deltona Today
If you were injured in Deltona, our personal injury team wants to hear from you. We can help you recover compensation, and there is never a fee until you get paid. Set up a free case evaluation today by calling 1 (888) 494-0430.