Suffering from an injury can have more than just physical complications. The anxiety, stress, fear, and frustration you may have can have long-term effects on your life. The Centers for Disease Control and Prevention (CDC) report that over 160,000 people died from unintentional injuries in 2017 alone.
It is never easy to endure an injury, but now you have to figure out how to get your life back to as normal as possible. These emotions are overwhelming, but you do not have to deal with them alone.
The Law Office of Anidjar & Levine has dedicated lawyers on staff who have assisted many clients just like you. We are proud of the success we have had for our clients. Call the office today at 1-888-494-0430 for a free claim evaluation and to get your questions answered.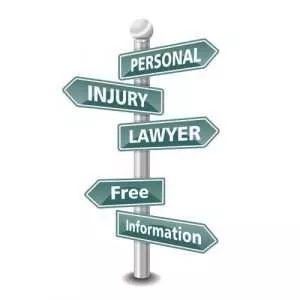 Common Types of Personal Injury Claims
In many cases, an accident is caused by the negligence of a third party. Most common types of injuries are due to:
Unsafe workspaces
Slip, trip, and fall
Car accidents
Other vehicle accidents including motorcycles
Pedestrian accidents
Dog bites
Nursing home abuse and neglect
Swimming pool accidents
Defective products
Boating collisions
Premises liability incidents
.If you suffered an injury for any reason, listed here or not, you may have the right to pursue compensation for your losses.
Recoverable Damages for Personal Injury
There is no need to pay for someone else's negligent or unlawful act. On behalf of our clients, our personal injury lawyers have recovered compensation to pay for expenses such as:
Medical Care
Emergency room visits, hospital stays, medications, ambulance transportation, and follow-up visits are very expensive and add up quickly. Some injuries may require care long into the future as well.
Lost Wages
If you cannot return to your occupation after being injured, you may be able to recover income from missed workdays. If you lose benefits or miss advancement opportunities because of your absence, you could also be compensated for that.
Pain and Suffering
In many cases, the physical pain that you endure from an injury is not the only thing that can affect your quality of life. Emotional and mental suffering after the fact can be far-reaching.
Wrongful Death
If your family member suffered a personal injury and it led to their untimely death, you may be able to recover your losses in a wrongful death lawsuit. Your Estero personal injury lawyer is committed to our clients who are faced with this unfortunate, life-altering circumstance. Call today at 1-888-494-0430.
Call an Estero, Florida Personal Injury Lawyer
We know you want to focus on recovering from your injuries and taking care of your family. An Estero personal injury lawyer can help you do that. We can also assist you with:
Investigating your accident
Collecting eyewitness statements
Reviewing police records
Communicating with insurance companies
Negotiating a full and fair settlement
Attending trial on your behalf if a settlement cannot be reached
Call the Law Office of Anidjar & Levine today at 1-888-494-0430 to discuss your options for filing a personal injury claim before the statute of limitations under FL § 95.11 expires.
We offer a free consultation so you can get your important questions answered. An Estero personal injury lawyer will give you responsive legal care.