Personal injury accidents can happen at any time and result in a variety of injuries. If you or a loved one has been injured in Fairview Shores, FL, as the result of an accident, you have the right to hold the negligent party responsible for his or her actions.
At the Law Offices of Anidjar & Levine, our team has handled a wide variety of claims and recovered damages for all kinds of injuries. Call to speak with a member of our team today to learn about your options for recovering compensation for your injuries and the associated damages.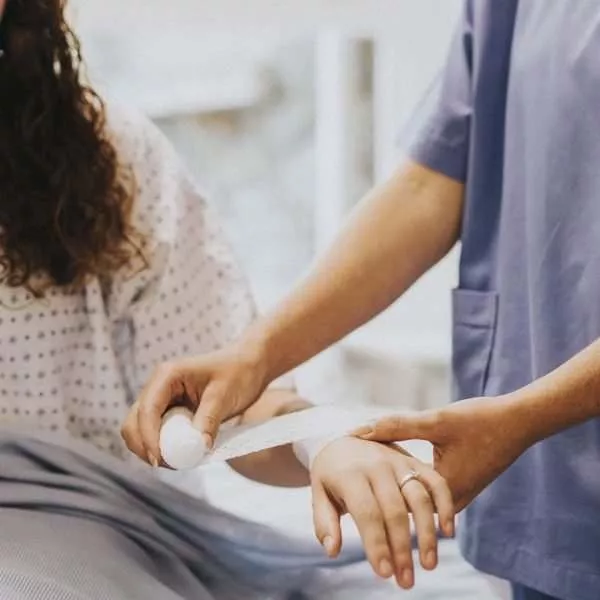 For A Free Legal Consultation With A Personal Injury Lawyer Serving Fairview Shores, Call (888) 494-0430
Common Types of Personal Injury Cases in Fairview Shores, FL
There are a variety of accidents that can cause personal injury. Some of the more common accidents that could have affected you or a loved one are:
Car accidents: According to the Florida Department of Highway Safety and Motor Vehicles (FLHSMV), there were over 400,000 car accidents across the state of Florida in 2018 and more than 250,000 injuries resulting from those accidents.
Medical malpractice: Medical error is a leading cause of death. If you lost a loved one to medical negligence, you may be able to file a claim.
Dog bites: Dog bites cause not only pain and injury, but also can result in infection. The Centers for Disease Control and Prevention (CDC) reports that one out of five bites requires medical attention.
Workplace accidents: Thousands of occupational injuries occur every year. A Fairview Shores workers' compensation lawyer can help you navigate the process of pursuing damages and collecting compensation for your workplace accident.
Product liability: Defective or dangerous products can cause serious injuries to you and your family members. A few examples of this are dangerous food, drugs, children's products, household chemicals, or vehicle parts. The responsible party–which could be an individual, business, or both–can be held responsible for products that harmed you or your family.
Boating and airplane accidents: While these accidents are sometimes the result of defective parts, they are also often the result of human error or negligence.
If you or a loved one has suffered a personal injury as a result of one of these or any other accident, you may have grounds for pursuing damages. For a free case evaluation, contact the Law Offices of Anidjar & Levine at 1 (888) 494-0430. A member of our team is waiting and ready to help.
Establishing Liability for Personal Injury in Fairview Shores, FL
In any personal injury case, one of the most important things is identifying which party is at fault. Once liability is established, the at-fault party is responsible for compensating the victim for the damages they incurred.
The victim must prove that the negligent party owed a duty of care and that the legal duty was breached, causing damages–usually monetary–as a result of the accident. A personal injury lawyer serving Fairview Shores, FL, can help you gather and present evidence that demonstrates the negligent party's liability and connects their negligence to your injuries, losses, and other expenses.
Types of Damages You Could Recover
The types of damages and the amount of compensation you can recover will vary depending on your case. Examples of damages our Fairview Shores personal injury lawyers may be able to recover on your behalf include
Lost wages
Missed opportunities for workplace advancement
Past, current, or future medical expenses, including hospital visits, prescription medication, physical therapy, doctors' visits, and even medical equipment
Property damage
Emotional distress, including any professional counseling related to the accident
Personal disfigurement
Pain and suffering endured by you or your family
Wrongful Death
In some situations, the personal injury may have been serious enough to result in the death of the victim. When this happens, the family has the right to pursue a wrongful death case in order to recover compensation for related damages. Some of the common damages associated with a wrongful death case include:
Loss of support and protection from the deceased
Loss of financial support as a result of lost wages or benefits
Pain and suffering
Medical expenses that have fallen upon the family
Funeral costs
Loss of companionship
If you have lost someone because of a personal injury, contact us right away for a free, no-risk review of your case. We can help you begin the difficult process of pursuing damages while you focus on the task of healing from your loss. A member of our team is ready and waiting to help. Contact us today at 1-(888)-494-0430.
Contact a Fairview Shores Personal Injury Lawyer Today
The process of pursuing damages for a Fairview Shores personal injury accident can be time-consuming and overwhelming. Let our team help. We have worked with cases like yours and are proud of our results. We can take the burden off your shoulders, helping with things like:
Answering questions and providing you with the 24/7 support to get you through this difficult time
Gathering the necessary evidence to support your claim, including police reports, medical records, witness statements, and more
Negotiating with other lawyers or insurance companies on your behalf
Attending trial if an agreeable settlement cannot be reached
We Can Get Started Right Away
Florida law imposes limits on the amount of time a victim has to pursue legal action after an accident. The injured party generally has four years to file their claim. There are situations though, such as in the case of wrongful death, where you have only two years to file your claim.
The dedicated team at the Law Offices of Anidjar & Levine is here and ready to get to work on your case right away. Call us today at 1 (888) 494-0430 for a free, no-risk consultation and to find out what your options are for pursuing your personal injury claim.