If you were hurt due to someone else's negligence, Florida law enables you to hold the responsible parties accountable. This way, you can recover damages for the financial hardships you suffered. At The Dickstein Law Firm, our team of Fort Lauderdale personal injury lawyers is here to help you get the compensation you need.
Whether you were hurt in a car wreck, injured at work, or suffered a fall, we are ready to hear what happened to you during a free consultation. We can go over the details of your case and how our team of attorneys in Fort Lauderdale can help.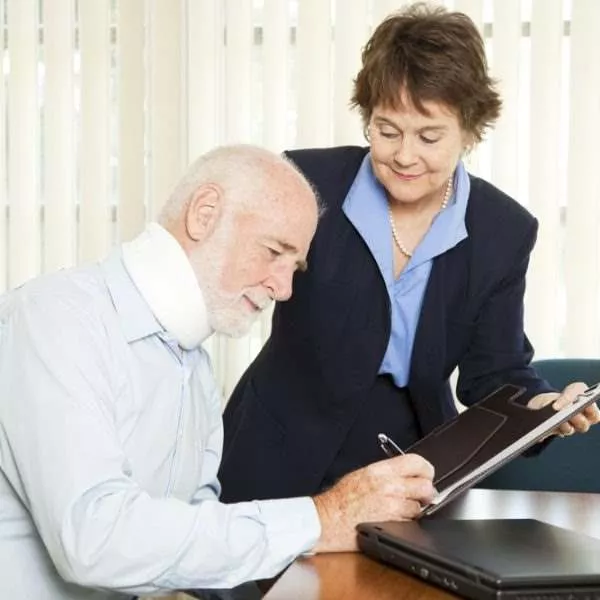 Address
2400 N University Dr #206,
Pembroke Pines, FL 33024
 On Call 24/7
 888-352-4878
For A Free Legal Consultation With A Personal Injury Lawyer Serving Fort Lauderdale, Call (888) 352-4878
Our Fort Lauderdale Practice Areas
No matter how you were hurt, attorneys at the The Dickstein Law Firm want to help. Some of the personal injury cases our team can handle include:
If you don't see the type of accident you suffered listed here, do not worry. We still want to hear from you.
What Personal Injury Cases Have in Common
A common factor that the majority of personal injury cases have is negligence. As such, in order to secure compensation, you must show the four tenets of negligence:
Duty of care: The other party was expected to behave with reasonable care (e.g., follow road rules, properly train employees, keep premises safe, etc.).
Failure to uphold said duty: The other party did not live up to their expectations to keep you safe (e.g., driving while intoxicated, poor hiring practices and training, not addressing hazards, etc.).
Causation: The other party's carelessness triggered an accident or incident that caused you harm. This could involve a car accident, medical malpractice/nursing home abuse, or premises liability.
Damages: You now have to suffer financial and non-financial consequences (e.g., medical bills, lost income, and pain and suffering).
To help prove each of these points, you can gather evidence that supports your side of the story. This could include photos of the accident scene, your doctor's testimony, or an incident report.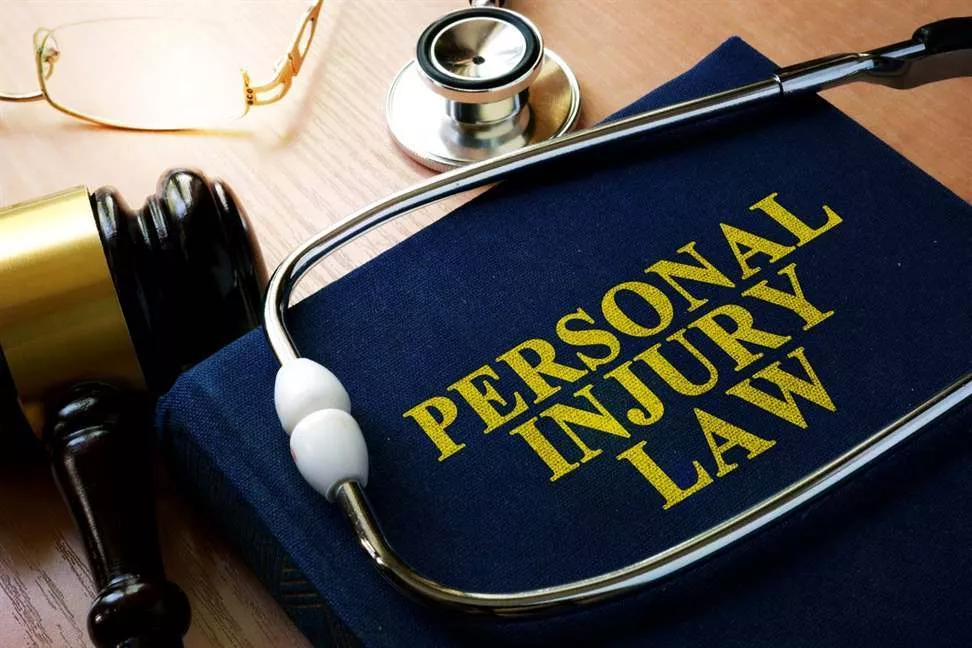 Possible Recoverable Damages in Your Personal Injury Case
We can't say how much your case is worth off-hand, as it depends on many factors. These losses could include:
The type of accident in which you were involved
The nature and severity of your injuries
Your quality of life
How the accident has affected your finances
Who was responsible for the incident
The other party's insurance policy limits
You don't need to deal with the repercussions of the accident on your own, as you can request damages from the person or company that caused your injuries.
You may be able to recover compensation for:
Past and Expected Medical Costs
If your injuries were serious enough, you or someone else could have called for an ambulance. From there, you might have needed to stay at the hospital, undergo diagnostic tests, and/or have emergency surgery.
In any case, your doctor might have prescribed you pain medications. Further, your injuries could have called for medical devices and ongoing check-ups.
All of these costs add up, especially if your injuries were serious. You don't have to come up with the money by yourself to pay these bills off. You may be able to request reimbursement from the other party.
Past and Future Lost Wages
Between resting at home and getting treatment, you might have had to take time off work. When you request compensation, you can claim lost tips, business opportunities, commissions, bonuses, hourly wages, and vacation time, among other benefits.
If you won't be able to work at the same job or are forced to work for a lower wage, the difference in pay can be accounted for in your claim or lawsuit.
Property Damage
If you were in a traffic accident, repairs and replacement costs for your vehicle aren't cheap. You may have the option to seek financial recovery for property damages.
If your loved one was a victim of financial abuse in their nursing home, you may be able to recover the costs of their stolen items and money.
Non-Economic Damages
We should not ignore the physical and emotional toll the incident has taken on you. In turn, you might be able to recover funds for:
Lost quality of life
Pain and suffering
Mental and emotional trauma
Scarring and disfigurement
These damages are subjective, and the amount you can request for them might be difficult to calculate. Your personal injury lawyer can assess your situation and determine how these losses have affected your life.
Wrongful Death-Related Damages
In the event your family member succumbs to their accident-related injuries, you can seek compensation for the following end-of-life expenses:
Funeral and burial services
Final medical costs
Lost income and financial support
Lost companionship and consortium
How the Financial Recovery Process Works for Bodily Injuries in Florida
During your research, you may have read that Florida is a no-fault state. This means that when an accident happens, you file a claim with your insurer to recover compensation. This is typical in motor vehicle accident cases.
However, if the injured party's injuries are "serious" or their damages exceed the cost of their coverage, then they can pursue compensation from your insurer. If your insurer refuses to settle, then the injured party could file a lawsuit against you – as long as it is done before Florida Statutes § 95.11(3)(a) expires.
You could even have more time to act, depending on the details of your situation and the information provided by Florida Statutes § 95.051.
Our Personal Injury Lawyers Serving Fort Lauderdale Provide Responsive Legal Care
Don't think that you have to manage your personal injury case on your own. Your lawyer with The Dickstein Law Firm will take it over in its entirety. This way, you could focus on what is important: your health.
Your lawyer can:
Give you their phone number so that they're always available to you
Request a copy of the police, accident, or incident report
Speak to eyewitnesses and interview expert witnesses
Gather related photographs and look at video footage, if available
Review medical and cell phone records, insurance policies, and black box information
Identify and prove who the liable party in your case is
Act as the messenger between you and the other parties involved
Negotiate for a settlement with the insurance provider
Bring your case to court if they can't settle your case
Promptly answer any questions you may have
At our firm, we go the extra mile for our clients. Part of this mission is serving you on a contingency-fee basis, meaning there is no money due up front or hourly. Your Fort Lauderdale personal injury lawyer's reimbursement for their work comes out of your awarded damages. Should they be unable to succeed in this endeavor, they walk away with nothing.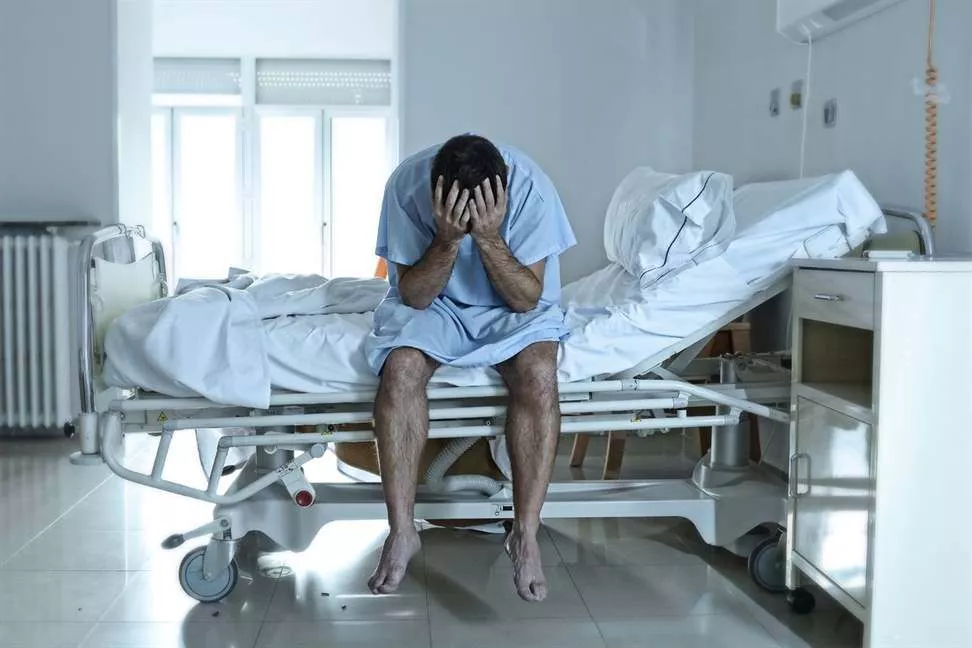 Your Time to File a Lawsuit Is Restricted
Your filing deadline begins from the date of your accident or loved one's passing. As noted, you could have two to four years to file your case. 
These statutes may also apply to your situation: 
Wrongful death – Florida Statutes § 95.11(4)(d)
Medical malpractice – Florida Statutes § 95.11(4)(b)
Nursing home abuse – Florida Statutes § 400.0236
If a government entity is found to be liable for your injuries, the timeline could be shorter. In any case, it is important to act fast. Missing the state-imposed deadline could mean that you won't be able to collect any compensation. Giving us enough notice about what happened to you can help ensure we get all required paperwork in on time.
How Our Law Firm Can Help You with Your Personal Injury Case
Right now, your primary concern is likely your financial resources. Being involved in an accident can quickly become expensive; in addition to your own damages, you might be responsible for someone else's.
To protect you from getting taken advantage of by the insurance company, we can perform the following tasks:
Our Lawyers Can Investigate Your Situation
Whether the other party in your case was hurt in a car accident, slip and fall, or another situation, we are equipped to conduct an investigation. To determine what really happened in your case, we can:
Interview witnesses, including bystanders and accident reconstruction specialists
Review security camera or traffic camera footage
Review the injured parties' medical records
Evaluate the police report
Communicate with the insurer
Re-create your accident using 3D imaging software
Insurance companies and law enforcement officials are not infallible. Just because they said you were at fault for what happened doesn't mean that it's true. You have the right to seek legal representation and have a lawyer in Fort Lauderdale listen to your story.
We Will Establish the At-Fault Party in Your Bodily Injury Case
After our team concludes our investigation, we may find that other parties share fault for what happened. For instance, if you were involved in a car accident, you might find that a government department, parts manufacturer, or another motorist caused the collision.
In this case, you may not be responsible for the other party's losses.
Our Team Will Determine the Value of Your Injury-Related Expenses
The other party might say, for example, that you owe them $20,000 in damages. However, we will make sure these numbers are based on evidence. We can review the other party's receipts, invoices, and bills to determine what they are owed.
If you did cause an accident and are deemed financially responsible, we don't want you to pay more than you have to. 
Our Bodily Injury Lawyers Will Communicate With the Involved Parties
The other party might contract an aggressive lawyer who plans on intimidating you throughout your case's progression. We will handle all communications with the insurer, the injured party, and their legal team.
We Will Keep You Updated on Your Case's Progression
We pride ourselves on delivering communicative, compassionate legal service. When you call our office, someone will answer. When you send an email to your bodily injury lawyer in Fort Lauderdale, they will respond.
You do not need to keep guessing how your case is progressing. That is because we will do everything in our power to keep you updated throughout the process.
Three Things to Know About Personal Injury Cases in Broward County
While considering legal action, here are some things to know about the legal process: 
Insurance Companies don't Always Negotiate in Good Faith 
The liable insurance company is not your friend. It is a for-profit business that wants to resolve your case as soon as possible. While many insurers negotiate in good faith, others go to extreme lengths to deny injured claimants compensation. 
When pursuing what you need and deserve, you can trust our team to: 
Present the liable party's insurance policy. If you have coverage under the liable policy, the insurance company must fulfill its end of the bargain. 
Show your case's evidence. The insurance company might initially deny or undervalue your claim. Yet, after presenting your case's evidence, the insurance company may agree to a favorable settlement. 
Protect you from bad faith insurance practices. As noted, insurance companies don't always act in claimants' best interests. The claims adjuster may pressure you into accepting an unfair deal. The insurance company might refuse to acknowledge your claim altogether. We will advocate for what you need. 
Negotiations do Not Stall the Statute of Limitations 
Very few exceptions toll the statute of limitations for personal injury cases. The insurance company might purposefully drag out negotiations, hoping that the statute of limitations will expire and make you ineligible to recover damages. 
When you partner with an injury lawyer from our firm, we will counteract any unfair tactics from the insurance company. If we can't come to an agreement, we won't hesitate to file a lawsuit against the at-fault party. 
Florida's a No-Fault State. Can I File a Lawsuit? 
Although Florida operates on a no-fault system, this does not bar you from filing a lawsuit. You can file a lawsuit if your damages go beyond the liable party's policy limits. Other situations may also enable you to file a lawsuit. 
If your case goes to trial, you don't have to worry about navigating courtroom procedure on your own. The Dickstein Law Firm will do that for you. 
What Should I Do After Getting Hurt Due to Negligence?
If you suffered harm due to another party's negligence, the following measures could secure a favorable outcome:
Refrain from sharing information online
Limit what you share with other parties
Consider your legal options
Keep track of your injury-related losses
Seek medical care and follow through with treatment
During your free case review, your lawyer can explain what other measures could benefit your situation. We encourage you to also check out our FAQ page. Here, you can learn more about how you can navigate the post-accident landscape.
Bodily Injury Liability Coverage Pays for the Other Party's Damages
Bodily injury liability does not cover your own bodily injuries or those of the people named in your policy. Rather, it pays for the other party's serious injury or death when you or a named insured causes an accident.
Your insurance company will pay for the other party's injuries up to the limits of your policy and provide legal representation to defend you if the injured party sues. Even if you do not think you are at fault for an accident, you may still be responsible for costs related to the other party's injuries.
These can include damages for medical bills, lost income, and pain and suffering. They may also include compensation for permanent injuries, loss of consortium, and out-of-pocket expenses, such as travel costs for medical care.
If your insurance policy includes bodily injury coverage, you will not have to pay for these costs by yourself.
You Must Carry Insurance Minimums in Florida
Florida does not require bodily injury liability coverage, but most other states do. At a minimum, Florida law requires that any person at fault in a crash resulting in bodily injury to others have "full liability insurance coverage." This includes a minimum limit of $10,000 for bodily injury liability per person or $20,000 per crash.
But because the costs associated with bodily injury are so high, this is seldom enough. Bodily injury coverage ensures that your insurance company pays the maximum amount up to the policy limit, so you will not be personally stuck with the costs. Depending on your coverage, the policy could cover up to $50,000 per person and $100,000 per accident.
Our Clients Have Shared Their Testimonials with Us
Some of our clients have shared:
Get a Consultation with a Fort Lauderdale Personal Injury Lawyer
After you or someone you loved suffers an injury, it can leave you feeling lost. If you don't know where to start, call us today for a free consultation at (888) 352-4878.
Let the Fort Lauderdale personal injury lawyers at The Dickstein Law Firm guide you through the next steps to get your life back on track. If you have questions, look through our FAQs on personal injuries or call now.