When someone else's carelessness causes you to get hurt, the law allows you to go after compensation for your damages. Your losses can include medical bills, lost wages, pain and suffering, as well as other damages. A personal injury lawyer who serves Fort Pierce, Florida, can help you go after compensation for the harm you suffered.
You can call the Law Offices of Anidjar & Levine today at 1-888-494-0430 for a free consultation. There is no obligation. When we take care of your injury claim, you can devote your attention and energy to getting well.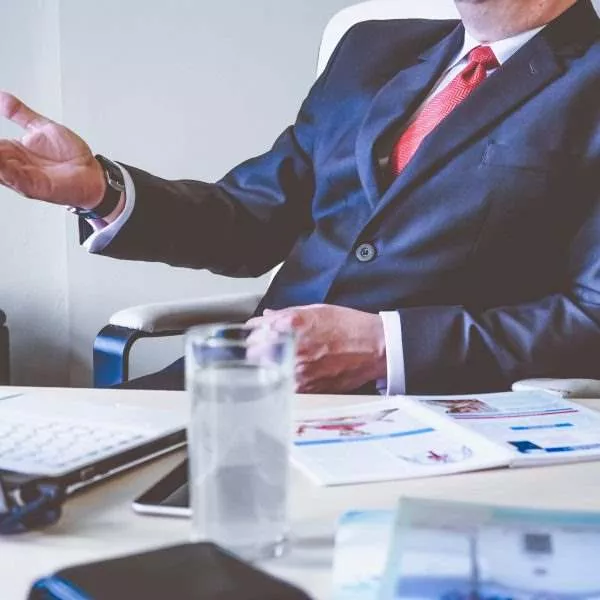 For A Free Legal Consultation With A Personal Injury Lawyer Serving Fort Pierce, Call (888) 494-0430
Personal Injury Cases We Handle
Over the years, we have handled many personal injury cases. Here are some examples of the kinds of cases in which we have helped injured people:
Bus, truck, and RV accidents
Motorcycle and bicycle accidents
Pool accidents, including drownings and near drownings
Boat collisions and other boating accidents
Defective product accidents
Nursing home abuse and neglect
If your case is not on that list, do not worry. Just call us, and we will be happy to tell you if we handle your type of claim.
Most personal injury cases are negligence actions. In other words, if someone's carelessness caused you to get hurt, you probably have a negligence claim. To win a negligence case, we have to prove all three of these factors:
1. The defendant owed you a duty of care. Let's say that you got hurt in a car accident. Everyone who operates a motor vehicle on the roads is under a legal duty of care to drive with caution and obey the laws.
2. The defendant breached the duty of care. It is negligence when someone fails to live up to the standard of the legal duty of care. Let's suppose that the at-fault driver caused the wreck because he was texting while at the wheel. Failing to keep a proper lookout and focus one's attention on the act of driving is negligence because it violates the duty of care.
3. The negligence caused the harm to you. If the crash happened because the at-fault driver was not looking where he was going due to texting, and plowed into the back of your car, injuring you, the negligence is the thing that caused your injuries. This scenario satisfies all three elements of negligence.
Damages in Fort Pierce, FL Personal Injury Claims
Damages are unique in each person's claim. The amount you can go after will depend on the facts of your case. Someone sitting next to you in the same car can experience injuries that are more or less severe than yours. The amount of compensation you can collect will depend on the details of your claim.
Some common types of damages in personal injury cases include:
Medical expenses for the reasonable treatment you needed because of the accident. These costs can include things like the ambulance, emergency room, surgery, physicians, hospital, diagnostic testing, physical therapy, and prescription drugs.
Lost wages, to make up for the money you missed out on because of the accident and your recuperation time. These losses can include wages, salary, self-employment, and other forms of income.
Diminished earning capacity, if your injuries leave you unable to make as much money as you could before the incident.
Rehabilitation center, if you had to undergo intensive medical care at a specialized treatment facility for catastrophic injuries, like traumatic brain injury or spinal cord damage.
Long-term care, if devastating injuries leave you in need of daily assistance with medical treatment or personal care.
Pain and suffering, for the physical discomfort and mental distress of the accident and injuries.
Other non-economic losses, such as post-traumatic stress disorder (PTSD), disfigurement, loss of enjoyment of life, and a spouse's claim for loss of consortium.
Wrongful death, if your close loved one died from injuries in an accident.
We can gather the documents we need to build your case and prove the dollar value of your lost wages, medical expenses, and other tangible losses. Tangible losses are those that usually come with some form of documentation, like bills for your medical care or your employer's records that show your lost wages.
We calculate the amount of reasonable compensation for your intangible losses, like pain and suffering, from your tangible losses and the facts of your case.
Benefits of Working with a Lawyer on Your Personal Injury Case
Florida law does not force you to have the lawyer help you with your personal injury claim, but it can be a very good idea to work with an attorney. While we handle your claim, you can focus on your health and recuperation.
Once you hire a personal injury lawyer to represent you, the insurance company is not supposed to bother you. If the claims adjuster or insurance carrier contact you, instruct them to talk to your lawyer.
We handle personal injury claims on a contingent fee basis, which means that you do not have to pay any upfront legal fees. Our fees will come out of the settlement or award at the end.
We can evaluate your case, investigate the facts, gather the evidence to prove your case, and calculate the fair amount for your damages. We will negotiate directly with the insurance company so that you do not have to.
Our personal injury lawyers in Fort Pierce can also help you avoid common pitfalls of personal injury cases, such as:
Recorded statements. Make sure that you do not give the insurance company a recorded statement without going through your lawyer. Claims adjusters are notorious for twisting words to mean something that the injured person never intended, in an attempt to pay the person less money.
Settling too early. You should not resolve your case until you have completed all of your medical treatment and have a good idea of your prognosis. Once you settle your claim, the insurance company will not pay you more money. If it turns out that you need additional treatment, like surgery, those bills will come out of your pocket.
Lowball offers. Insurance adjusters often make a quick offer of money to an injured person before a lawyer becomes involved. Often, people who accept these settlement offers to find out later that they should have received much more money for their injuries.
They also find out that they have to pay all of the medical bills out of that one check. Sometimes the medical bills are more than the amount of the check, leaving the person owing money instead of getting actual net compensation for the injuries.
Getting Help from a Lawyer for Your Personal Injury Claim in Fort Pierce, Florida