If you or a loved one sustained injuries as a result of an accident, you may be feeling overwhelmed, in pain, and have no idea what steps you should take next. You should not have to suffer as a result of someone else's negligent actions. You have options.
The team at the Law Offices of Anidjar & Levine has handled cases like yours before and is proud of the results we have achieved. We give each case our full attention to get you the justice you deserve. For a free, no-risk consultation or to get started on your case right away, call 1 (888) 494-0430 to speak with a member of our team.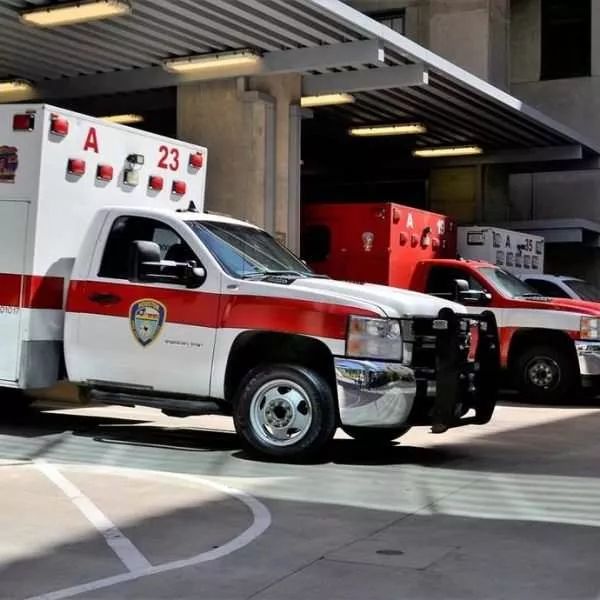 For A Free Legal Consultation With A Personal Injury Lawyer Serving Four Corners, Call (888) 494-0430
Types of Personal Injury Accidents in Four Corners, FL
Accidents that result in personal injury can happen at any time. Here are a few of the more common types of personal injury cases we see.
Car Accidents
According to Florida Highway Safety and Motor Vehicles, over 250,000 injuries occurred in Florida as a result of car accidents in 2018. Some of the top causes of these accidents are reckless driving, drunk driving, and speeding. Distracted driving is also a major problem across the country, which includes texting, talking on the phone, adjusting the radio, speaking to other passengers, rubbernecking, or even just looking at the scenery.
Medical Malpractice
Healthcare providers owe their patients a duty of care. If you suspect one of your loved ones was injured as a result of medical error, call us today at 1 (888) 494-0430 for a free case evaluation.
Workplace Accident
According to the U.S. Bureau of Labor Statistics, 2.8 million workplace injuries and illnesses were reported in 2017. While accidents can happen, some employers do not live up to the safety standards that a reasonable person would expect in a work environment. Employer negligence can have long-term consequences. A workers' compensation lawyer can help you evaluate your case and negotiate compensation on your behalf.
Slip and Fall Accidents
Per the National Floor Safety Institute, injuries from falling account for over 8 million emergency room visits every year. Slip or trip and falls are also the second leading cause of death for those between the ages of 64 and 84. Many of these falls are the result of negligence on the part of the property owner.
There are three basic guidelines that help to establish liability for slip and fall accidents:
If the owner caused the dangerous surface and did little or nothing to correct it
If the owner knew that the surface could cause an accident and did little or nothing to repair it or warn others of the danger
If a reasonable person would have known the surface was dangerous and taken action to address it before an accident occurred
Wrongful Death
If your loved one passes away as a result of another party's carelessness, you may be able to make a wrongful death claim. Damages that can be collected in the event of wrongful death include:
Medical expenses
Funeral costs
Pain and suffering
Loss of wages
Loss of companionship
Loss of support and protection
A wrongful death lawyer can help you with your wrongful death claim during this difficult time, so you can focus more fully on your family.
Damages You Can Recover After a Four Corners Personal Injury
The damages you are able to recover in your Four Corners, FL, personal injury accident will depend on the details of your case. In general, personal injury accident victims are able to recover many of the following types of compensation:
Any past, current, and future medical expenses related to the accident
Suffering you have endured as a result of the accident
Personal property damage
Lost wages
Lost opportunities for advancement because of time off work
Lost future wages if you cannot return to your job
Emotional pain, including any professional counseling you have received as a result of the accident
While we cannot estimate the amount of compensation you will be able to recover in your Four Corners personal injury case, we can fight for compensation to the fullest extent of your injuries. Call us today at 1 (888) 494-0430 for a free, no-obligation case evaluation.
Time Limits That Could Impact Your Claim
Victims of personal injury accidents typically have four years from the date of the accident to pursue compensation under Florida law. It is important to begin the process as quickly as possible to ensure your lawyer has time to collect the evidence needed to build a strong case on your behalf.
Contact a Four Corners Personal Injury Lawyer Today
We know that pursuing your claim can be an overwhelming process, especially if you're healing from your injuries at the same time. A personal injury lawyer at the Law Offices of Anidjar & Levine can stand up for your rights and negotiate for the compensation you deserve.
Here is how we can help:
Get started investigating your case and gathering evidence to support your claim
Determine who was liable for your accident
Estimate the current and long-term losses so we can negotiate your damages to the fullest extent
Negotiate with insurance companies on your behalf
Pursue your case at trial if a settlement cannot be agreed upon out of court
For a free case evaluation and to find out what your rights are, give us a call now at 1 (888) 494-0430. We are available and ready to begin working on your case right away.