Personal injuries not only cause considerable pain and suffering, but they can also lead to other problems, such as earnings loss, rising medical bills, and life-changing physical impairment. The most severe personal injuries can also result in the death of a loved one.
The Law Offices of Anidjar & Levine understands how difficult the emotional, physical, and financial pressures of a personal injury can be for you and your family. We offer a free consultation where you can learn more about how a personal injury lawyer in Gainesville, FL, can help you pursue compensation from the party responsible for your injury.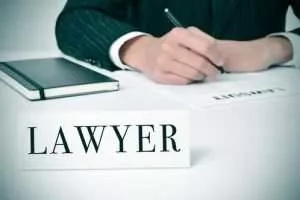 For A Free Legal Consultation With A Personal Injury Lawyer Serving Gainesville, Call (888) 494-0430
You Can Recover Damages in a Personal Injury Case
While each case is different, making the amount of damages different, our personal injury lawyers in Gainesville can typically seek compensation for economic (monetary) and non-economic (non-monetary) damages you may have.
Economic damages include:
Current and ongoing medical expenses
Loss of income while injured
Loss of future income, if permanently injured
Loss of earning capacity
Property damage
Other accident-related expenses
Non-economic damages include:
Pain and suffering
Emotional distress
Physical disfigurement
Loss of enjoyment of life
We Examine Your Distinct Challenges 
The reason damages are split into two categories is to provide compensation for both the tangible and the intangible consequences of an injury. Healthcare.gov reports that a three-day hospitalization can cost $30,000. If the result of an injury caused by negligence, this is a bill that should be reimbursed. The result of an injury caused by negligence can also include:
Loss of your independence
Increased risk for co-occurring conditions or secondary illnesses
Inability to pursue hobbies or activities that brought you joy
Impacts to your relationships 
For instance, in older adults, falling once doubles the risk of falling again, meaning your slip and fall case could represent more than just bills, but also increased danger and new fear and anxiety. In fact, the Centers for Disease Control and Prevention (CDC) notes that fear of falling can lead victims to avoid activities, ironically increasing their risk of falling again due to being weaker. 
Compensating for a slip and fall injury therefore involves paying the bills as well as paying for the detriment to your quality of life. We utilize this approach for all forms of personal injury, drawing attention to the wide-ranging consequences of someone's negligence. 
Wrongful Death Damages Are Also Recoverable
If you lost a loved one in a personal injury accident in the Gainesville area, our lawyer can help you pursue wrongful death damages if you are eligible to do so under Florida state law. If you win your case, you could recover damages for:
Final medical expenses (paid and unpaid)
Burial, funeral, or cremation costs
Loss of income if your loved one helped pay household bills
Pain and suffering your loved one experienced before death
Loss of companionship
In addition, under Florida Statutes §768.21, the decedent's family can seek financial recovery for the pain and suffering brought on by their loved one's death. Your grief can be recognized. 
We Can Determine Your Losses
How much your case is worth will depend on the severity of the losses you suffered. For example, if you were in a car accident, we will look at the extent of your injuries, the effect on your life, and how long you had to miss work because of your recovery time. 
Before determining how much your case is worth, we must look at monetary and non-monetary damages to establish how much compensation you should pursue from the party responsible for your injuries. 
Our lawyer will review any: 
We evaluate any other documents that may help us to establish how much you spent recovering from your injury in Gainesville. We will also go over your employment records, such as your timesheet or pay stubs, which can establish how much income you lost while you missed work to heal from your accident. If you have a side gig or work on commission, we can take that lost revenue into account as well.
How We Assess the Impact of Your Injuries
We also may consult with other field professionals who can help us calculate your losses to understand how extensive your injuries and damages are. These professionals can inform us of any payments needed for your ongoing medical and rehabilitative care. They can also weigh in to explain how your non-monetary damages have affected you and their impact on your future.
After we look at your economic and non-economic damages, we will combine them to get the settlement figure we need to pursue from the liable party in your case. This can allow us to recognize lowball settlement offers. The lists of damages are not exhaustive, so there may be more ways a personal injury lawyer in Gainesville, FL, can assist you. Learn more during a free case review today.
The Law Offices of Anidjar & Levine Can Help
Our team has handled various kinds of injury cases in Florida. Through that, we have represented many clients, and we know what it takes to manage the issues that arise in personal injury cases. When you suffer an injury through no fault of your own, you do not have to face your situation alone. Our lawyers can help you:
Assert your legal rights and protect your interests
Weigh your options but leave the final decision to you
Explain legal jargon and technical phrases in understandable language
Provide an accurate estimation of the full value of your claim or lawsuit
File all relevant paperwork with the courts, ensuring you do not miss a deadline
Gather crucial witness statements and other essential evidence that could be crucial to your case
Negotiate with insurance companies, adjusters, and other legal representatives on your behalf
Handle all communications about your case so that you can focus on healing and your family
Represent you at trial, if necessary
We are available at all hours of the day, seven days a week. When we work on your case, we can take care of everything while you concentrate on feeling better.
We Require No Upfront Fees to Start Working on Your Case
The Law Offices of Anidjar & Levine does not get paid until you do. We will not ask you to pay us first before going to work on your case. We receive payment from your personal injury case only if we win your case. If you receive financial awards, our payment comes from your verdict award of settlement.
Many people pass on a chance to secure legal representation because they are concerned about cost, especially due to struggles with paying bills from an accident. Our arrangement helps free up clients from this barrier. If you have questions about contingency agreements, we can explain those in more detail during our free consultation with you.
Securing Legal Representation Is on a Timetable with a Deadline
After seeking medical help, one of the most crucial steps to take following a personal injury is to seek legal advice from a personal injury law firm in Florida at the earliest possible stage. The main reasons for doing this are:
The event will be fresh in your mind, and the details will be easier to recall.
Evidence, from physical evidence to witness testimony, can be better preserved.
We have time to evaluate your condition and investigate the case.
We can then start building a robust claim or lawsuit as we seek a fair outcome for you.
Consulting with a law firm also helps ensure that the case is filed within the statute of limitations outlined in Florida Statutes §95.11 (3)(a). You generally have four years from the date of injury to file a legal action for personal injury in Florida. If you are filing a wrongful death action, you have two years from the decedent's death date.
We can help you with either of these, and we encourage you to start on your case as soon as you can. Remember, we are on your side. Our team will manage everything for you from start to finish. We work hard fighting for the compensation you deserve, so you and your loved ones can get on with your lives as soon as possible.
We Must Prove Who Is Liable and How
Personal injury cases vary widely and can involve one party or multiple parties. Proving who caused your personal injury and how is critical to your case. If you can't prove this, you essentially don't have a case. 
We can help you build a case for negligence based on the evidence. Proving negligence means that:
The liable party in your case had a responsibility to keep you safe.
The party did not carry out its duty of care.
This failure to carry out their duty of care caused your accident or injury
That action caused your injuries or loss.
If we can prove all four of these conditions occurred in your case, we can likely pursue the liable party for damages. Particularly important is number three – connecting someone's action with your injury. Our investigators will compile evidence to establish this link, thereby establishing that you deserve damages.
Making the Connection Between Action and Injury
The evidence we can use to establish a negligence case includes:
Official traffic accident reports from law enforcement
Photographs, video footage of the accident scene, your injuries, etc.
Witness testimony
Expert witness testimony (e.g., from an accident reconstructionist or medical professional)
Medical records
Phone records
History of negligence by the other party
The exact evidence we use in your case may depend on how you were injured. We may hire specific experts in specific cases, such as a doctor in a specialized field who can speak to the type of malpractice you suffered. You can count on our personal injury attorneys to tailor our approach to each case. 
Identifying Liable Parties
In some types of personal injury cases, the person who caused your injury or was involved in the accident is not the person held liable for it. Your car accident could have been due to a defective car part. Similarly, rideshare, taxi, and truck accidents may require pursuing the company that owns the vehicle or employs the driver, rather than the driver involved. A hospital may also bear responsibility for a negligent doctor's actions.
Identifying who can be held legally responsible for your injuries is another aspect of your case that you can leave up to us. Just come to us with your story and we can investigate the parties involved.
Comparative Negligence
If you are partially responsible for your personal injury, you can still seek damages under Florida law. The state's comparative negligence law, found in Florida Statutes §768.81, allows claimants to seek legal action for damages against a liable party. 
However, a claimant's award will be reduced according to the percentage of fault they had for causing their injury or damage. For example, if a person suing for $100,000 is found 30 percent at fault in their case, then their reward would be reduced by $30,000, giving them a total award of $70,000. 
The negligent party in your case may try to avoid being held responsible by placing more blame on you than is deserved. We can answer your questions, determine levels of fault, and address any concerns you may have about this or other legal concepts. Moreover, we explain how all laws can affect the outcome of your case should you choose to pursue it.
Types of Personal Injury Cases We Handle in Gainesville, FL
A personal injury can arise in many ways, including from:
Defective products
Dog bite cases and other animal attack cases
Swimming pool accidents
Negligent security accidents
Other premises liability cases
Defective products
Child injuries
These are not the only accidents that can result in a personal injury. If you or a loved one has sustained a personal injury for these or any other reason, we can help. We can review the details of your situation and guide you on where you should go from there.
Injuries happen everywhere and just about at any time. In 2020, there were almost 800 non-fatal injury hospitalizations due to falls in Alachua County and more than 200 due to motor vehicle accidents, according to the Florida Department of Health.
However your personal injury happened, our team at the Law Offices of Anidjar & Levine is ready to help you get back on track and protect your right to compensation.
Call Us for a Free Case Review and Consultation
We are ready to help you explore your legal options in your personal injury case. Give us a call at 1-888-494-0430 for a free consultation. We will review the details of your injury and advise you on the next steps you can take.
Our lawyers handle complicated cases and legal processes and are prepared to handle claims and lawsuits from just about any injury case in Gainesville, FL.