When you suffer injuries due to someone else's negligence, carelessness, or recklessness, you might feel like the world is against you. Why should you have to suffer for someone else's mistake? You are not only hurt and trying to heal, but you also have to worry about missing work and paying your medical bills on top of it. The financial stress should not be your burden to bear.
A Golden Beach personal injury lawyer can help you establish your case. The injury lawyers at the Law Offices of Anidjar & Levine will work to get you the compensation you deserve. Call our office today at 1-888-494-0430 and allow us to take on the battle for you.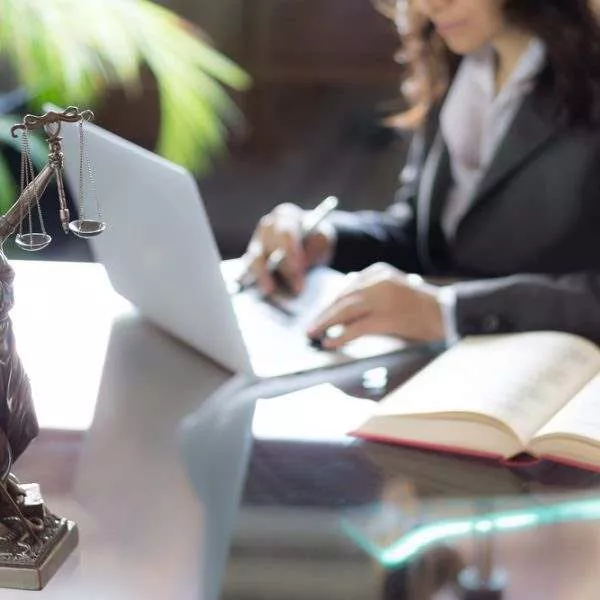 For A Free Legal Consultation With A Personal Injury Lawyer Serving Golden Beach, Call (888) 494-0430
Injury Cases We Handle in Golden Beach
According to the American Bar Association (ABA), a personal injury claim requires proof of liability and damages. As simple as this sounds, it can be challenging to gather the evidence you need. If you can prove the damages you received and who was liable for those damages, you have a basis for a personal injury claim. Examples of personal injury cases we handle include:
Medical malpractice
Dog bites
Slip and fall
Car accidents
Boat accidents
Defective product injuries
Swimming pool accidents
Nursing home mistreatment
These are just a few types of cases we handle. Contact our team today for a free consultation to see what kind of compensation could be available to you based on your specific type of personal injury. The sooner you call, the sooner we can get started establishing a strong case for your personal injury. We will evaluate your claim at no cost to you. Call now to get started.
Compensation for Your Personal Injury
The cost of damages you sustained can be a difficult amount to calculate. We are here to help. When you get injured, costs can add up quickly. The financial stress alone can weigh on you. However, your primary focus should be on healing and recovering, not worrying about your bills. If someone else caused your injury, why should you be responsible for the financial loss due to your injuries? Let us help by determining your total loss and working on getting what you deserve. Call the Law Offices of Anidjar & Levine today at 1-888-494-0430 to see what compensation could be available to you.
There could be more available to you than you realize. We will make sure to put in the work to get you everything you deserve from your personal injury case. Compensation you may be entitled to can include, but is not limited to:
Medical expenses
Loss of wages
Emotional distress
Property damages
Costs for care
We want to get started as soon as possible so we can build the most robust case we can. We will not get paid unless you get paid.
We Can Help Establish Liability in Your Personal Injury Claim in Golden Beach
Finding a Golden Beach personal injury lawyer can seem like a daunting task at first. Let our team make that decision easy for you. Our free consultation will go over your claim before you make your final decision. Our team of lawyers will walk you through the process to ensure you understand every step along the way. Once you enlist our help, we will begin our investigation into who might be responsible for your injuries.
The liable party in your case depends on how your injury occurred. For example, if you were injured in a truck accident, the driver and the driver's employer may be liable. If you suffered injuries due to a medical mistake, any member of your medical team—your doctor, the nursing staff, the anesthesiologist—may be liable. If you slipped and fell on a property, the liable party might be the property owner or the city.
Our team will investigate your accident to determine any and all liable parties.
What Our Team Will Do For You
In addition to determining who is liable for your accident, we will gather evidence, build a strong case on your behalf, determine a fair value for your case, manage communication with the other parties, negotiate with the other party's insurance company, and prepare your case for trial if necessary.
One of our primary goals is to go above and beyond what you expect. At the Law Offices of Anidjar & Levine, we want to give you not only the basic care of a Golden Beach personal injury lawyer but also go the extra mile. We want you to feel comfortable and confident throughout every step of the process. We never want you to feel unsure of your decision or question what direction we are going with your case. Our goal is to be responsive to any questions or concerns you may have throughout this process.
The legal process can seem overwhelming and confusing. Our lawyers will ensure you understand what is going on with your case. We never want you to feel in the dark. Our team wants to make this process as seamless as possible for you.
Call Today to Get a Free Consultation
An injury sustained by someone else's negligence can cause anger and frustration. We will work to ease your stress. Remember, we do not get paid unless you do.
Call us today at 1-888-494-0430, so we can get started on your case as soon as possible. We will evaluate your case for free to see what options are available to you. The Law Offices of Anidjar & Levine will go the extra mile to take on this burden for you. We can provide an end to your search for a Golden Beach personal injury lawyer. Let us get started on your claim today.