If you got hurt in an accident in Green Cove Springs, Florida, the law allows you to go after compensation for your losses. Your damages in a personal injury claim can include lost wages, medical expenses, pain and suffering, and other losses. A Green Cove Springs personal injury lawyer can help you pursue compensation from the negligent party.
Call the Law Offices of Anidjar & Levine at 1-888-494-0430 for a free consultation today. There is no obligation.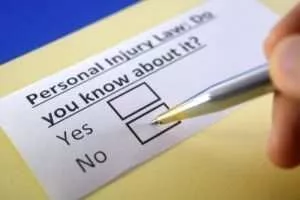 For A Free Legal Consultation With A Personal Injury Lawyer Serving Green Cove Springs, Call (888) 494-0430
We Handle All Types of Personal Injury Cases in Green Cove Springs, FL
We help injured people after all different types of accidents. Here are some examples of cases we accept:
Dog bites
Motorcycle and bicycle accidents
Pedestrian accidents
Bus, truck, and RV accidents
Slip and fall accidents 
Medical malpractice
Product liability
Construction accidents
Nursing home abuse and neglect
Defective product accidents
Boat collisions 
Pool accidents, drownings, and near-drownings
How Much does It Cost to Hire a Clay County Personal Injury Lawyer?
At the Law Offices of Anidjar & Levine, we charge nothing up front or out of pocket for our services. That's because we work on a contingency-fee basis. Paying our attorney's fees is contingent on your case's success.
In this fee arrangement, you can seek legal aid today without any financial pressure. We can discuss our payment structure along with your other legal matters during your free case review.
You Must Act Within Florida's Statute of Limitations
Florida Statutes § 95.11(3)(a) is one of the most important laws surrounding your case. It's Florida's statute of limitations for personal injury lawsuits. Under this law, you generally have four years to file your lawsuit. If you lost a loved one, you have two years to file. 
Why Is This Law So Important? 
Long story short: if you don't file your case within the acceptable deadline, you could lose the right to seek compensation. Four years might seem like a long time. Yet, when considering how long it takes to gather evidence, interview witnesses, and build a compelling argument, it's really not that much time. 
You want to give yourself the best possible chance to recover compensation. Seeking legal aid in a timely manner is just one way you can protect your right to damages. 
Damages You Can Recover in Your Personal Injury Case
Since every case is different, we will need to talk with you and evaluate your case to give you an idea of the kinds of compensation you can pursue in your claim. Even when two people get hurt in the same accident, one person can have more damages than the other because their injuries might be more extensive.
Some common types of damages in personal injury cases include:
Medical expenses: Florida law allows you to go after compensation for treatment you needed for your injuries. You may be entitled to compensation for things like ambulance transportation, urgent care, emergency room visits, hospitalization, doctors, diagnostic procedures like lab work, x-rays and other imaging tests, surgery, prescription drugs, and physical therapy.
Lost wages: You could collect for the income you missed because of the accident and recuperation time. Lost wages can also include wages, salary, self-employment, and other forms of income.
Rehabilitation center: If you sustained catastrophic injuries, like traumatic brain injury or spinal cord damage, this could have caused you to need intensive medical care at a specialized treatment facility.
Long-term care: This applies when devastating injuries cause a victim to need daily assistance with medical treatments and personal care.
Lessened earning capacity: This applies when injuries cause a person to make less money after the accident than before.
Disability: Compensation is available when a person's injuries render them incapable of supporting themselves through gainful employment.
Pain and suffering: This is for the physical discomfort and emotional anguish the victim experienced.
Other intangible damages: This includes factors like disfigurement, depression and anxiety, loss of enjoyment of life, post-traumatic stress disorder (PTSD), and a spousal claim for loss of consortium.
What We Have to Prove in Personal Injury Cases
In personal injury cases, the defendant usually must be at fault to be liable to pay compensation. We have to prove the following to establish liability:
Duty of care: Everyone has a duty to behave in a certain manner. By way of example, when you operate a motor vehicle on the road, the law requires that you drive with caution and follow traffic mandates. 
Breach of the duty of care: If the defendant failed to live up to their legal duty of care, it is negligence. Let's say that an impatient driver failed to yield the right-of-way to oncoming traffic when they were turning left. Their failure to follow the law is negligence.
Causation: The at-fault driver's negligence must be the cause of your injuries. The defendant's failure to yield the right-of-way caused a collision that hurt you.
Damages: You have injuries and expenses from the accident.
What to Do After an Accident in Green Cove Springs, Florida
There are steps you can take to safeguard your health and protect the value of your personal injury claim. The actual process in a given case will depend upon the facts of that situation, but in general, it is a good idea to do these things after an accident:
Get medical care right away. The quicker you treat an injury, the better the outcome may be. Many injuries can worsen with delayed treatment. Also, we will use your medical records as valuable evidence to link your injuries to the accident. If you wait a few days to seek a medical evaluation, the insurance company could argue that your injuries came from some other event and not the accident.
Talk to a personal injury lawyer in Green Cove Springs as soon as possible. As noted, Florida law imposes deadlines for taking action to seek compensation for someone else's negligence. If you miss the deadline, the law will not allow you to go after your losses.
Complete your medical treatment. Although it can be inconvenient to have to go to physical therapy for weeks on end, for example, if you do not follow your doctor's recommendations, the insurance company will say that you could have healed up better than you did but for your actions.
What to Avoid After an Accident
Some people will stop at nothing to try to get out of paying for the harm they caused. To protect the value of your compensation claim, do not do these things after an accident:
Do not post any information or comments about the accident, your injuries, or the defendant on social media. The insurance company can – and likely will – use your words against you in an attempt to devalue your claim.
Do not accept an early, lowball offer from the insurance company. You should not settle your case before you complete medical treatment. If it turns out that you will have some residual impairment or need additional surgeries or other medical interventions, the insurance company will not pay you any more money after you have settled your claim.
Do not give the insurance company a recorded statement without your lawyer's prior approval. Insurance companies routinely use recorded statements as a way to try to pay injured people less money than they deserve. The insurer can twist your words and take things out of context.
Questions and Answers About Personal Injury Cases in Green Cove Springs
Here are some questions we commonly get from injured claimants: 
How Long does It Take to Recover Compensation? 
How long it'll take to settle your case depends on multiple factors. In some instances, we file a claim, and our client gets compensated within a few days. Other situations are much more complicated and can take years to settle. 
We understand that you want compensation now. So, you can trust that we'll do everything possible to keep your case moving forward. 
What Happens If I Contributed to the Accident and My Injuries? 
You may have heard that Florida's a no-fault state, but what does this really mean? Basically, even if you contributed to 99 percent of your accident, you can still seek compensation. Yet, your role in the accident could reduce how much you can recover. 
For instance, suppose your damages cost $1 million, and you contributed to 20 percent of the accident. In that scenario, because you were 20 percent at fault, you could recover $800,000 instead of the full $1 million. 
Don't let concerns about fault prevent you from securing what you need. Our team will fight for every dime you're owed. 
Will I Need to File a Lawsuit to Recover Damages? 
Without reviewing your case, we can't share whether we'll need to file a lawsuit. If so, we will manage everything your lawsuit handles, from filling out paperwork to representing you in court. 
One thing's for certain: we resolve many personal injury cases through insurance negotiations. If we can reach an agreement with the insurance company, then you could settle your case without a lawsuit. 
Getting a Personal Injury Lawyer in Green Cove Springs, FL
The team at the Law Offices of Anidjar & Levine is ready to start championing your legal rights today. Call us today at 1-888-494-0430 to get your free consultation with a personal injury lawyer in Green Cove Springs, FL.