If you or a loved one sustained injuries in an accident caused by someone else's negligence, a Hialeah personal injury lawyer can protect your rights. You have options, and a team member can discuss them with you during a free consultation. This can be a stressful time, and we would like to help take some responsibilities off your hands. 
For no upfront costs or hourly fees, we handle your personal injury case from start to finish. The actions we take on your behalf include filing your claim, gathering evidence, and valuating your damages. At the Law Offices of Anidjar & Levine, we offer responsive legal care and go the extra mile for you. We do not get paid unless we secure compensation for you, and our fees come from your award, not your pocket.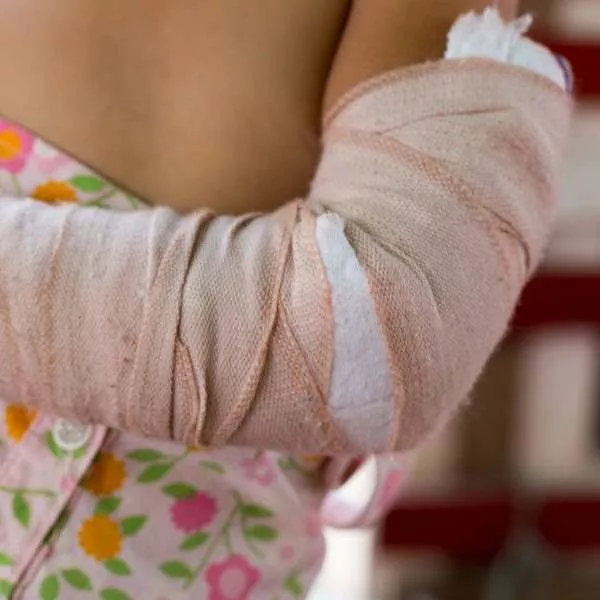 You May be Able to Seek Compensation
Personal injuries can devastate the lives of accident victims, especially when they result from another party's wrongdoing. When this is the case, Hialeah accident victims may be entitled to sue for their medical bills, property damage, or pain and suffering sustained because of the accident.
Our firm has years of experience helping accident victims recover the damages that they are entitled to. No matter how you were injured, a personal injury lawyer at the Law Offices of Anidjar & Levine wants to learn the facts of your situation and help you build your case to recover compensation.
When Might Someone be Liable for Your Injuries
The short answer: another party might be liable for your injuries if they injure you by acting negligently or intentionally.
Situations That Could Arise from Negligence
Negligence is acting or failing to act in a way that we are supposed to, and injuring someone else as a result. While negligent acts are often accidental, the other person is still liable regardless.
Some common examples of personal injury cases that result from negligence are:
Car, truck, or motorcycle accidents
Medical malpractice
Nursing home abuse
Slip and falls
Failure to provide adequate security
Failure to supervise or monitor children
Our firm can help you obtain the evidence needed to show that the other party was negligent. For example, in many cases, businesses may keep records or videos that can help you prove your case. Hospitals or nursing homes keep medical records that may have vital information to help prove your case.
Today's cars even have "black box," devices that record the activity of a car. We can use that data to reconstruct an accident scene and determine exactly how an accident occurred.
Product Liability Cases
In some cases, a company may make or manufacture defective products. Those products can cause injuries to Hialeah families when they fail to work as promised.
Sometimes, a product's design can make it dangerous. For example, many SUVs in recent years caused injuries because their design made them prone to tipping over when driven a certain way. In other cases, drugs may have other unintended, undisclosed, and dangerous side effects.
Intentional Injury Cases
You can also hold a party liable for an intentional act. For example, you can hold someone who commits assault or battery liable for your damages. You might also be able to hold a property owner liable if a lack of security or improper lighting on her property led to the attack.  
What Causation is and How One of Our Lawyers Can Help You Prove it
Causation is connecting the liability to your injuries by proving that your injuries are a result of the defendant's actions.
Sometimes, causation is easy to prove. For example, causation may be clear where someone needs back surgery right after a car accident, if that person was perfectly healthy just before the accident. However, it may be more difficult to prove causation if the same person had a history of back problems. In that case, the defendant may argue that your injuries had nothing to do with the accident.  
We can use medical experts and witness testimony to prove that your injuries were a direct result of the defendant's action or inaction. Comparing your health and your daily activities from before and after the accident can also demonstrate that your injuries are a result of the defendant's negligence.
How We Help You Prove Your Damages
We must prove the severity of your injuries to recover compensation. In many cases, a defendant may admit she was liable, but deny that you are injured (or deny that you are injured very seriously). We work to prove to the insurance company, court, or jury how seriously you have been injured.
Your medical records are the best evidence of the extent of your injuries. It is important that you obtain medical treatment after an accident and continue to get treatment even if you think you are better. If you skip appointments or disobey your doctor's orders, the other side will use that as proof that you are not injured or that you are contributing to your injuries.
During your case, we will obtain your medical records and present them in such a way that a jury will understand the severity of your injuries.
What Damages You May Receive After Your Hialeah Personal Injury
You are legally entitled to recover damages that were a direct result of the accident. This may include medical bills, lost wages, and pain and suffering.
Medical Bills and Wages
Many of our clients were unaware of just how many damages they were entitled to. Many know that they can recover compensation for medical care, but were not aware that they could also request compensation for the following:
Expenses for future medical care/prescriptions/medical procedures
Wages for the inability to advance in your career
Wages for the shortening of the time you will be able to work in your lifetime
Miscellaneous expenses (e.g., parking at the hospital, transportation costs, costs of modifying your home or vehicle to accommodate your disability)
Using experts and data, we present these difficult and complex damage calculations to an insurance company or a jury in a way that lays it out clearly and fully.
Non-Economic Damages
You also may be entitled to receive compensation for non-economic damages like pain and suffering, mental anguish, frustration, or loss of the enjoyment of or quality of life. 
The law recognizes the value in doing things that we enjoy, like sports, hobbies, social activities, or spending time with family. When we cannot do these things because of another person's negligence, you may be entitled to compensation for the loss of ability to do these things.
Florida Statutes of Limitations to be Aware of
Your Miami-Dade county case is subject to deadlines. Personal injury victims tend to have four years from their accidents to file lawsuits, according to Florida Statutes § 95.11(3)(a). If a loved one lost their life, your family typically has two years to file a wrongful death lawsuit, as stated in Florida Statutes § 95.11(4)(d). 
You do not want to risk your case getting discarded by the court if you wait too long to take action. The sooner you allow one of our lawyers to get to work for you, the better.
Call Us for a Free Consultation Today
If you were injured in Hialeah because of someone else's actions, do not wait to get help. The Law Offices of Anidjar & Levine can help you obtain the evidence you need to prove your case. Contact our team today to discuss your personal injury case at 1-888-494-0430.
If you choose to work with us, you will have your attorney's phone number, so you can reach them at any time for updates or questions. We can also help you get your car fixed and schedule any necessary appointments for you. You worry about getting better. We take care of everything else.