If you suffered an injury, chances are, another party is partly or wholly responsible, even if it is not readily apparent. That is why you should always speak to a personal injury lawyer about your situation.
At the Law Firm of Anidjar & Levine, we specialize in personal injury law. We help our clients receive compensation following an injury. Our attorneys can examine the details of your injury, identify the responsible party or parties, and gather evidence to build a strong case on your behalf.
We have won compensation for victims of car accidents, defective products, medical malpractice, nursing home abuse, and many other injury types. We can put our vast knowledge and experience to work for you and pursue your case aggressively. Call 888-494-0430 today for a free consultation with a personal injury lawyer in Hollywood.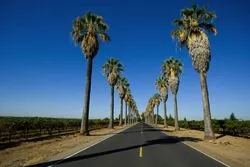 Can a personal injury lawyer help me?
Beyond the potential pain and suffering that result from an injury, you are likely to face a long list of expenses as you work toward recovery. Even a short hospital stay can lead to thousands of dollars and medical bills. If you require outpatient care, rehabilitation, physical or occupational therapy, or another type of long-term treatment, the costs can add up quickly. Not to mention, injuries can keep you away from work while you recover. A severe injury can decrease your capacity to work in the future, perhaps permanently.
If another party's negligence or wrongdoing caused your injury, you deserve compensation for all these costs and more. Our attorneys can examine your case and then pursue a variety of damages.
Medical Bills
There is no such thing as a cheap hospital stay or doctor visit. If you require medical care for your injury, you are going to face some substantial costs. Medical bills following an injury can stretch into the thousands, tens of thousands, or even millions of dollars. Even with good health insurance, the costs can be crippling.
Our attorneys calculate the medical costs you have faced and will incur due to your injury and we aggressively pursue the responsible party. We can even go after them for costs you expect to incur years or decades down the road.
Lost Income
An injury can reduce your income in two ways. First, a good chance exists you will miss work as you recover. Then, sadly, some injuries never lead to a full recovery. Depending on the nature of your work, you may permanently lose your capacity to do your job.
We pursue the responsible the responsible party for your lost income from missed work and also for the earnings you stand to lose over the rest of your life.
Pain and Suffering
While money cannot stop the pain of an injury, it can keep financial burdens from making the situation worse. Unlike medical bills or lost wages, pain and suffering damages are difficult to quantify in dollar terms. That is why you need our skilled and aggressive lawyers by your side. We fight for the maximum compensation allowed under the law.
Punitive Damages
Florida law permits punitive damages in personal injury cases where the responsible party's actions exceeded basic negligence. We will examine your situation and determine if you might qualify for punitive damages. If so, we pursue them aggressively.
What types of cases can a personal injury lawyer handle?
Regardless of the nature of your injury, a good chance exists that another party shares in the responsibility. Our job is to identify the responsible party or parties, amass evidence of their liability, and pursue them for damages.
We have successfully won compensation for clients following a variety of injuries.
Vehicle Collisions
Car accidents and collisions make up a huge number of personal injury cases. If you suffered an injury in a vehicle collision, a number of parties might bear responsibility. Perhaps another driver was negligently operating their vehicle and caused the accident as a result. Maybe your vehicle suffered a mechanical failure that led to the crash. It is also possible that the road condition was a factor or that a traffic control device was not functioning properly.
These are the details we examine when we take your case. We identify every party that might bear responsibility for your crash. By doing this, we have helped many car accident victims win big settlements for their injuries.
Defective Products
If your injury occurred from the use of a defective product, we can pursue the manufacturer for compensation. In these cases, we do not have to prove they were negligent in the production or distribution of the product. That is because Florida has a strict liability law for product manufacturers. As long as we can connect your injury to the proper use of the defective product, we can win damages from the manufacturer.
Medical Malpractice
Every year, patients suffer injuries while under the care of a doctor or medical professional. Our attorneys have successfully represented clients in medical malpractice cases and we can put our expertise to work for you.
Nursing Home Abuse or Neglect
We trust the caregivers at nursing homes with the lives of our most vulnerable loved ones. When one of them abuses our trust through neglect or mistreatment of a patient, you and your loved one deserve compensation. We fight for damages in cases of nursing home abuse and have helped many clients win large settlements.
The Law Firm of Anidjar & Levine can help you recover compensation.
Personal injury cases are complex and often involve large sums of money. That means you need the most qualified attorneys representing you. At the Law Firm of Anidjar & Levine, personal injury law is our specialty. We have pursued and won compensation for many injury victims. We can put our extensive resources to work for you. Call 888-494-0430 today for a free consultation.