After a personal injury accident, your health could be suffering, and your future could look far different than anything you ever imagined. But if you were injured as a result of someone else's negligence, you have the right to fight for the justice you deserve.
The compassionate team here at the Law Offices of Anidjar & Levine is here to help you do just that.
We have had clients with cases similar to yours and are proud of the results we have achieved for them. If you are feeling stressed and not sure what your next step should be, contact us today at 1 (888) 494-0430 for a free, no-obligation consultation. A member of our team is standing by and ready to help.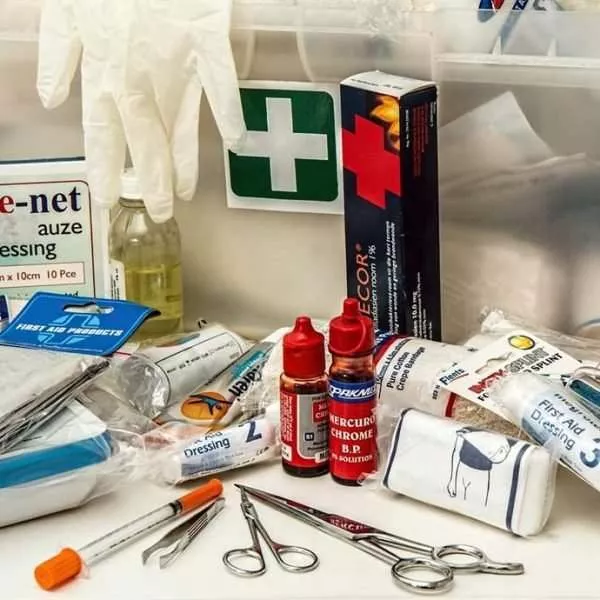 For A Free Legal Consultation With A Personal Injury Lawyer Serving Horizon West, Call (888) 494-0430
Common Types of Personal Injury Cases in Horizon West, FL
There are a wide variety of accidents that could leave you with a personal injury. And while personal injuries may vary in severity, you still have the right to hold the responsible party liable for any damages you have incurred as a result of the accident. Here are a few of the more common injuries.
Car Accidents
Car crashes are one of the top causes of personal injury claims. Every time someone gets into a car, there is an opportunity for a crash.
It is important to know that Florida is one of the 12 states that follow no-fault insurance laws. In a no-fault state, your insurance coverage may be the primary source of compensation after a car accident, regardless of who is at fault for the accident. Whether you can recover additional damages depends on the seriousness of the accident and the amount of bodily harm that occurred.
Medical Malpractice
Medical errors are more widespread than most of us realize, impacting the lives of hundreds of thousands of families each year. According to a Johns Hopkins study, medical error is now a leading cause of death in the United States, causing the deaths of more than 250,000 people each year. The study shows that only cancer and heart disease take more lives.
Learn more about how a Horizon West personal injury lawyer can help you navigate the process of filing a claim if you suspect that you have lost a loved one to medical error.
Slip and Fall Accidents
Fall-related injuries can happen very easily, and in any circumstance. Many of these falls are the result of negligence on behalf of another party or a business.
There are a few guidelines that establish liability:
Was the owner aware of the hazard and failed to take corrective action?
Would a reasonable person have recognized the danger and taken steps to fix it?
Was signage posted warning of the potential danger?
If you are injured from a slip and fall accident as a result of someone else's negligent actions, you have the right to recover damages for your injuries. If your injury occurred on the job, a Horizon West personal injury lawyer could help you recover compensation.
Dog Bites
Dog bites are painful and can result in serious injuries. According to the Centers for Disease Control and Prevention (CDC), one in five people who are bitten by a dog requires medical attention. And with each bite comes an added risk of infection for the victim. If you are suffering from a dog bite in the state of Florida, you have the right to pursue damages. Florida Statutes Title XLV. Torts § 767.04. states that the owner of any dog, regardless of whether it has a history of biting, is responsible for any damage the dog does to people, other animals, or livestock.
If the injuries sustained in a personal injury accident were so severe that your close family member passed away, you have the right to pursue damages for your loss. While each case is unique, some of the damages that you may be able to recover include:
Medical expenses
Funeral costs
Pain and suffering
Loss of companionship
Loss of wages
Loss of support and protection
How the Statute of Limitations May Impact Your Claim
To pursue damages, Florida Statutes Title VIII. Limitations § 95.11. states that you generally have four years to file your personal injury claim. One exception to this is in a wrongful death case. If a loved one has suffered a wrongful death, you have only two years to file your claim and recover damages.
How a Personal Injury Lawyer in Horizon West, FL Can Help
The process of pursuing damages in a personal injury case can be overwhelming, especially if you are healing from your injuries. It can be especially taxing if you are pursuing a wrongful death claim over the loss of a loved one.
A Horizon West personal injury lawyer can take the unnecessary burden off your shoulders and fight for your right to pursue damages.
Here are some specific ways a personal injury lawyer can help:
Gather the necessary evidence to support your claim, including medical records, police reports, and witness statements
Provide you with the 24/7 support you need
Look for any additional insurance policies that could be used to recover damages
Negotiate with insurance companies who know that we mean business
Fight for your rights at trial if we are unable to reach an agreeable settlement
If you are ready to get started right away, call to speak with a member of our team today at 1 (888) 494-0430.