If you suffered injuries due to another party's negligent actions in Immokalee, you may be eligible to file a claim against that person or entity. An Immokalee personal injury lawyer can help you file your claim and fight for the compensation you deserve. We handle all the following types of injury cases in Immokalee:
Car accidents
Truck accidents
Motorcycle accidents
Pedestrian accidents
Bicycle accidents
Bus accidents
Dog bite injuries
Pool accidents
Medical malpractice
Slip and fall injuries
Nursing home abuse and neglect
Wrongful death
Florida law can be incredibly complex and include legal concepts such as statute of limitations laws, threshold limits, and no-fault statutes like FL § 768.81. The Law Offices of Anidjar & Levine understands these laws and how they can affect your case. Call 1-888-494-0430 to learn more during a free consultation.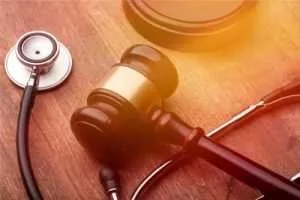 You Must Be Aware of Florida's Statute of Limitations
One of the strictest and least arbitrary of all the elements of the law that will affect your case is called the "statute of limitations." This law places a limit on how long you have to file a lawsuit for your injuries. If you do not file before this deadline, the Florida courts will most likely dismiss your case.
According to Florida Statute § 95.11(3)(a), you have four years from the date of the accident or injury. However, there are many exceptions to this law, including the nature of the accident and who was negligent.
The Law Offices of Anidjar & Levine can help you navigate complicated statute of limitations and ensure you file in time.
We Will Meet Legal Requirements
To recover compensation, an Immokalee personal injury lawyer must prove that your case meets the following legally required criteria: duty, breach of duty (also called "negligence"), causation, and damages.
Duty: The liable party had a duty to you to not cause any injury. For example, drivers have a responsibility to operate their vehicles safely.
Breach: The liable party breached that duty by behaving negligently. The driver ran a red light.
Causation: Your injury stemmed from someone else's direct negligence. The driver hit you.
Damages: You must suffer damages from the negligence.
Each one of these four elements is complex and challenging legal areas of law. The Law Offices of Anidjar & Levine can help you understand your legal rights: 1-888-494-0430.
Contact an Immokalee Personal Injury Lawyer
The Law Offices of Anidjar & Levine will work with you on your case and help determine your options to receive just compensation. Statute of limitations deadlines in Florida are strict, and if you miss a deadline, you may completely lose your ability to file a lawsuit and obtain the compensation owed to you. We can help you understand your claim, negotiate with insurance companies, and file a lawsuit, if necessary.
Call the Law Offices of Anidjar & Levine today at 1-888-494-0430 for your free consultation and to find out how our legal team can help you.