If you sustained injuries in Jacksonville Beach, Florida, you have the right to hold the responsible party liable. You should not have to suffer physical or financial losses because someone else was negligent or reckless.
At the Law Offices of Anidjar & Levine, we understand how frustrating and overwhelming personal injury cases can be for victims. A Jacksonville Beach personal injury lawyer can take on the legal process and fight for your rights, which allows you to focus on taking care of your family and healing. Contact our personal injury lawyers in Jacksonville Beach, FL, for a free review of your situation at 1-888-494-0430.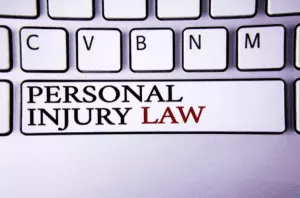 For A Free Legal Consultation With A Personal Injury Lawyer Serving Jacksonville Beach, Call (888) 494-0430
Claims Our Personal Injury Lawyers in Jacksonville Beach Handle
Personal injury law covers a wide range of case types. At the Law Offices of Anidjar & Levine, our team has experience handling nearly every type of personal injury case, including:
Car and truck accidents
Motorcycle crashes
Bicycle accidents
Drunk driving accidents
Boating and jet ski accidents
Slips, trips, and falls
Swimming pool and drowning accidents
Construction site accidents
Dog bite incidents
Elevator accidents
Forklift injuries
Medical malpractice cases
Defective product liability cases
A member of our team can help you determine if you have a case. For a free case evaluation and to learn more about how a personal injury lawyer in Jacksonville Beach, FL, can help, call 1-888-494-0430 today.
Proving Liability in Personal Injury Cases
Not every injury merits a personal injury case. There are four elements injury lawyers use to prove negligence in personal injury law, as outlined below.
Duty of Care
The first step in establishing liability is proving duty of care, which means the plaintiff had a reasonable duty to create or maintain a safe environment. For example, a bus driver has a duty of care to drive in a reasonably safe manner to protect the passengers on their bus.
Breach of Duty
The second element is when the plaintiff breaches their duty of care. For example, if a bus driver speeds while transporting passengers or drives while intoxicated, they have breached their duty of care.
Causation
Third, the plaintiff's actions must cause the accident or injury. For example, if a bus driver fails to stop at a stop sign and causes the accident, it satisfies this element. 
Damages
Finally, there must be proof of damages caused by the accident. For example, you were riding on the bus when it was hit and suffered injuries. These injuries required medical treatment and caused you to lose wages.
Contact our team today at 1-888-494-0430 for more information about your right to pursue compensation.
Damages You May Recover in an Injury Claim in Jacksonville Beach, FL
You may be able to recover a wide range of damages in a Jacksonville Beach injury claim. The amount and types of damages will depend upon the details of your case, including who is at fault and the extent of your injuries. The most common types of damages available in personal injury cases are listed below.
Medical Damages
If you sustained injuries, you may be able to recover the cost of any medical care related to your accident. These damages may include the cost of doctors' visits, emergency room care, hospitalization, surgeries, testing, and rehabilitative care, such as physical therapy.
Lost Wages
After your accident, you may be too injured to work, or you may miss time at work due to doctors' appointments. You may be able to recover these lost wages in a personal injury claim.
Pain and Suffering
Pain and suffering refers to the mental and physical anguish you experience as a result of someone else's carelessness or recklessness. For example, you may be able to recover damages for anxiety, physical pain, stress, inconvenience, PTSD, and fear. The amount of pain and suffering compensation we calculate will depend on the severity of your injuries and other losses.
Wrongful Death-Related Damages
If a family member passed away due to injuries caused by someone else, you may be able to recover compensation on their behalf. Wrongful death damages may include medical costs, funeral costs, and the loss of financial support for your family.
If you or someone you love suffered injuries due to the actions of someone else, you may be able to pursue an injury claim. Contact the Law Offices of Anidjar & Levine today at 1-888-494-0430 for a free consultation.
Three Things You Should Consider After Getting Hurt
Here are some things you should consider after getting hurt due to another party's negligence: 
Take Prompt Legal Action 
You could have anywhere from two to four years to file your injury lawsuit, per Florida Statutes § 95.11. Your filing deadline largely depends on: 
Whether you personally suffered harm: In that case, you generally have four years to take legal action. Your filing deadline begins from the date you suffered harm or discovered your injuries. 
Whether you lost a loved one: We're terribly sorry if you lost a loved one. Note that Florida imposes shorter filing dates on wrongful death cases than personal injury ones. Here, you generally have two years from the date of your loved one's passing to file your case. 
Whether you qualify for any exceptions: Florida Statutes § 95.051 notes that you could have more time to file if any exceptions apply to your case. For instance, if you were hurt in a hit-and-run, and the negligent driver fled the scene, you could have more time to initiate a lawsuit. 
You can learn more about your case's filing deadline when you consult with our legal team. After listening to your story, we can evaluate your situation and explain how long you have to file. 
Keep Everything Related to Your Case 
Your lawyer will investigate your case and gather the information you need. However, while your case unfolds, you might come into possession of certain items. Anything, even a receipt for a minor expense, could support your case. 
We recommend keeping these items in a safe place and sharing them with your legal team: 
Any injury-related invoice, bill, or receipt 
Photos of your injuries throughout your recovery period 
Emails between yourself and the involved parties 
Your treatment plan 
The dates of your follow-up doctors' appointments 
The names of your prescribed medications 
Consider Your Legal Options 
You might be tempted to manage your injury case on your own. Yet, we have one word of advice for you: don't. Even seemingly straightforward cases can come with a host of hidden complications. 
Before you file a claim or lawsuit on your own, consider partnering with an attorney from our team. Right now, you should focus on your health and wellbeing – not navigating uncharted legal territory. As noted, we work on contingency, so there is no financial risk in partnering with us. 
We've Received Positive Feedback from Former Clients
We love it when former clients share positive testimonials with us. Some of those testimonials include:
"Prompt and courteous answers to questions. Great communication from everyone involved with our case. Phenomenal case results. A completely and thoroughly enjoyable legal experience from beginning to conclusion of my case. Thank you so much." – Jos I.
"Words cannot express how grateful we are to Anidjar & Levine for everything they have done for us. From day 1 they have been there right by our sides throughout this whole process… We definitely recommend Anidjar & Levine and will refer anyone who is looking for an attorney to use this law firm!!" – Jessica D.
"I must say, I wasn't a believer until I met with these guys! I lost hope but Shire Patel, Esq. helped me with my case and made sure everything was a total success! If you need any legal advice, please ask for Shire Patel. He is kind and very professional. I'm so glad I went with Anidjar & Levine." – Nathacha P.
Contact a Jacksonville Beach, FL, Personal Injury Lawyer Today
After an accident, you may be stressed, in pain, and worried about your future. We understand how difficult the days after an accident can be – you do not have to face this alone. Our team is here to walk you through the legal process so you can get the medical care you need. When you choose the Law Offices of Anidjar & Levine, you are never alone.
You have a limited time to pursue damages in a Florida injury case. If you fail to file a lawsuit within four years of your injury, you will likely be unable to recover anything. Get started today. Contact the Law Offices of Anidjar & Levine for a free personal injury case consultation: 1-888-494-0430.