If you've been hurt due to someone's negligence, you might be able to recover your losses by filing a personal injury claim. Our Jacksonville attorneys at the Law Offices of Anidjar & Levine have experience with all kinds of personal injury claims.
Call us today at (888) 494-0430 for a free consultation. Our team will go over the details of your case, discuss the cause of your injury, and determine who is at fault. We can tell you what kind of compensation you may be eligible for and how to proceed. We serve the Florida areas of Jacksonville, Duval County, and more.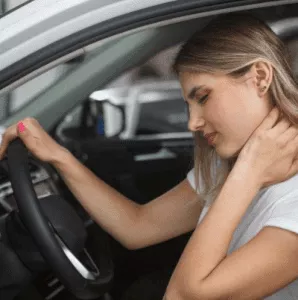 For A Free Legal Consultation With A Personal Injury Lawyer Serving Jacksonville, Call (888) 494-0430
Do I Need a Jacksonville Personal Injury Lawyer?
You shouldn't navigate the claims process on your own. If you've never filed a claim before, the task can be overwhelming.
Our team of personal attorneys at the Law Offices of Anidjar & Levine in Jacksonville can guide you through the whole business of filing a claim, including:
Accident investigation
Collecting evidence
Gathering witness statements
Determining who was at fault
Substantiating liability
Handling all communication with the at-fault party
Negotiating a fair settlement with the insurance company
Filing a personal injury lawsuit if necessary
Representing you in court
Having someone else deal with insurance for you could be reason enough to hire a Jacksonville personal injury attorney. The lawyers at Anidjar & Levine have experience negotiating a better settlement when an insurance company throws out a lowball offer, and your car accident attorney will handle communications with insurance companies. You can call us today to find out what kind of settlement you could get.
We Listen to and Act on Your Concerns
We don't just take on the other guys to make this process easier. We promise to maintain regular contact with you, remaining accessible whenever you need to talk to us or have questions about the progress of your case. You can:
Consult with us for free to get started on your case
Receive your attorney's phone number for easy communication
Get help scheduling appointments and repairs
We know how much the everyday struggles of an injury can affect your peace of mind and quality of life. Let us know how we can help.
We Will Calculate Your Recoverable Damages
Your quality of life is our starting point when talking about damages you could recover. When we meet with you to discuss your accident and/or injury, our team will discuss how the accident or incident affected your life. The severity of your injuries and recovery time will shape how much compensation you could recover. Depending on your situation, you could recover damages for your:
Medical expenses (past and ongoing as they relate to the accident)
Time you missed at work while recovering from your injuries
Reduced earning capacity after your accident
Damaged, lost, stolen, or destroyed property
Pain and suffering you experienced from your accident injuries
We know that your focus right now is on getting the medical care and lost wages that are right in front of you. However, with help from experts like doctors and economists, we can expand the scope of your damages to include future losses and challenges.
For instance, if your child was diagnosed with cerebral palsy due to medical malpractice, the costs for their healthcare could be 10 times higher than for children without the condition, according to the Centers for Disease Control and Prevention (CDC). Our goal in recovering compensation for you is to fight for an amount that takes those long-term costs into account.
Whatever the injury you or your loved one suffered, we will consider how it has colored your past, present, and future. You shouldn't have to spend your life paying for someone else's once-in-a-lifetime recklessness.
Why Calculating Your Damages Matters
Going over your medical bills, lost income, and other losses also provides us with a crucial tool when negotiating your settlement. We will identify all your damages and assign a monetary value to your case. This figure can help you and us evaluate any settlement offers you could receive from an insurer as your case unfolds.
If you receive a settlement offer that falls below this figure, you will know that it's lower than what you should receive for your losses. We will advise you on how to proceed should this happen, but we leave the final decision to you.
We Can Help You File a Wrongful Death Action for Your Florida Case
Please accept our condolences if you lost a loved one who suffered fatal injuries in an accident that another's negligence caused. We understand this is an emotionally challenging time for you and your family.
If at some point you decide to take legal action against the party liable for your loved one's death, we can help you pursue a wrongful death action. Families who receive compensation in these cases can use the money to pay:
Their loved one's funeral and burial expenses
Final medical bills for the care their loved one received before they died
They also can receive awards for losing their loved one's companionship and protection and the loss of their financial support and services, as outlined in Florida Statutes § 768.21.
Your Jacksonville Injury Case Has a Deadline
If you want to pursue a legal case against the liable party in your situation, you have a limited time to take this action. Florida Statutes § 95.11(3)(a) generally allows four years for injury lawsuits, and two years for wrongful death lawsuits, per Florida Statutes § 95.11(4)(d). 
That being said, if you are filing an injury case involving medical malpractice or a government official or entity, you may have shorter or longer time limits, depending on your case. For example, if you fell at a public park due to poor premises maintenance, you may need to provide notice of a suit within six months of the injury (Florida Statutes § 768.28(6)(a)(1)). 
We tell you this not to confuse you but to make sure you act in time to receive the financial recovery you deserve. Our Jacksonville personal injury attorney can advise you on the timeline once we learn more about your case. 
What Happens If I Miss the Deadline?
You risk losing your right to take legal action if you miss the filing deadline. When you hire our attorney, we will ensure you make the filing deadline that applies to your case. 
We urge you to file sooner rather than later if you plan to exercise this option. The earlier you take action, the more time we'll have to:
Investigate the situation
Collect evidence
Speak to witnesses
Calculate your damages
Monitor your recovery
Fill out important paperwork
And more. 
While most personal injury cases settle out of court, it is possible for your case to go to trial. We will not hesitate to fight for your recovery in court if needed. Filing your case on time protects your legal right to sue in a court of law.
Can I Afford to Hire a Jacksonville Personal Injury Attorney?
At the Law Offices of Anidjar & Levine, we understand your financial concerns and don't want legal fees to add to your stress. Our personal injury attorneys in Jacksonville will represent you on a contingency-fee basis. That means you won't have to pay any legal fees until after we negotiate a settlement with insurance or you win your case. You don't have to worry about paying any upfront charges, hourly rates, or out-of-pocket payments.
Ultimately, our service fee is deducted from the settlement you win. If we can't win your settlement, you won't pay a fee. Your wellbeing is our top priority – let us handle the legal side of things while you focus on your recovery.
Do I Have a Personal Injury Case?
If you want to win your personal injury case, you'll need to prove your injury was caused by someone else's negligence.
In the state of Florida, you will have to prove:
You were owed a legal duty of care.
The other party failed to uphold their duty of care.
Failing to uphold duty of care resulted in your injury.
Your injury caused financial hardship.
We encourage you to call us today so our team of Jacksonville personal injury lawyers can assist you with your claim right away.
Types of Personal Injury We Represent
A lot of accidents, injuries, and conditions can be caused by negligence. Yours may be singular to you. As long as your accident has the four elements of negligence we listed above, you could have grounds.
As an example, we can help handle injuries related to:
Motor vehicle accidents
Bicycle accidents
Pedestrian accidents
Construction sites
Medical errors
Birth injuries
Poor maintenance
Defective products
You may not even know whose negligence caused your injuries or who can be held liable. In fact, sometimes the negligent party isn't the liable party, such as if you were hit by a truck driver whose company can be held responsible for their employees' actions.
When you come to us, we can work to identify the negligent act, who caused it, and who can be held accountable. Come to us with your questions and confusion, and we will pursue answers and clarity.
We Can Help with Your Jacksonville Car Accident
Sadly, one of the most common forms of negligence we encounter is on the road. Drivers speeding, ignoring signs and signals, or tailgating can cause injury to others, and all those behaviors and others constitute a breach of duty of care.
Florida requires all drivers to carry personal injury protection insurance (PIP). This PIP insurance is used to cover injuries resulting from a crash. Because of this, we first try to settle car accident claims with our clients' auto insurance providers. However, there are instances when a settlement won't be enough to compensate you for severe injuries sustained.
In which case, our team will file a claim with the at-fault driver's liability insurance or pursue a liability claim as needed. You can trust your car accident lawyers in Jacksonville to determine the best course of action to collect compensation for your damages.
Our Lawyers Handle Defective Products for Victims in Jacksonville
While we all might be on guard while operating a vehicle, we don't expect to be injured by products that are a part of our everyday lives. Product liability cases can cover injuries caused by faulty:
Tires
Auto parts
Medical devices
Medications
Toys
Other consumer products
If a defective product has hurt you, the product manufacturer must be held responsible for the damage caused. If you properly used the product for its intended purpose and it caused you harm, you may qualify for a product liability claim. Call Anidjar & Levine today at (888) 494-0430 to learn more.
Jacksonville Workers' Compensation Assistance Is Available
Our team can also help support you after a workplace injury. Florida labor laws require employers to provide their workers with workers' compensation insurance in case of workplace injuries. These injuries can include:
Slips, trips, or falls
Being struck by falling objects
Exposure to hazardous materials
If you were injured at work and your worker's compensation claim was denied, or you find yourself at odds with your employer regarding benefits, let our team of workers' compensation attorneys sort it out for you. The Law Offices of Anidjar & Levine can help you validate or appeal your claim.
Call the Law Offices of Anidjar & Levine Today
Our team of Jacksonville personal injury lawyers can help you every step of the way. If you need to file a claim, we can simplify the process so you can focus on recovering from your injuries. Don't delay.
Depending on the nature of your accident, a statute of limitations may apply. Learn more in our legal FAQs section or call us today at (888) 494-0430 for a free consultation.