Personal injury accidents can serve up overwhelming stress as you deal with the financial chaos of mounting medical bills and property damage repairs. All the anxiety only worsens in the face of possible missed time at work as you tend to your injuries.
You can fight your way out of this situation. If another party's negligence caused the accident that produced your injuries, you can hold this party financially responsible for your damages. A personal injury lawyer in Jupiter, FL can help.
The Law Offices of Anidjar & Levine will review your case, at no cost or obligation to you. Call our office today at 1-800-747-3733.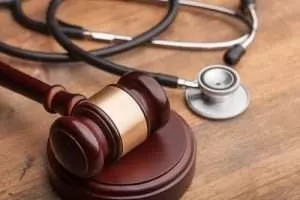 Types of Personal Injury Accidents for Which You Might Recover Damages
When another party's actions or lack of action cause an accident that results in your sustaining injuries, you can take action to recover your losses—physical, economic, and emotional—by filing a personal injury claim and/or lawsuit.
Common types of accidents that prompt victims to seek damage recovery include:
Car accidents, including those involving drunk drivers and uninsured motorists
Dog bites
Defective products
Brain injuries
Medical malpractice
Pool and boat accidents
Spinal cord injuries
Construction accidents
Bus accidents
Our legal team is happy to discuss your accident with you to determine whether you might qualify to seek compensation via a personal injury claim.
Identifying the Liable Party for Your Injury
Personal injury law hinges on the establishment of negligence. As your attorneys, we work to prove that another party behaved in a careless manner, which ultimately caused your injuries.
From a legal perspective, we establish negligence by applying the "Duty of Care" principle, which insurers, judges, and juries require before accepting another party's liability. According to this tenet, we must prove the following arguments to be true:
The at-fault party owed you a duty to take reasonable care to keep you from injury or harm.
The at-fault party breached this duty of care, by either action or inaction.
The at-fault party's breach of duty caused your accident.
The accident caused your injuries and/or financial damages.
Uncovering the Evidence to Support Your Injury Case
Whatever type of personal injury case you bring us, we will launch an investigation that reveals evidence to fully support your claim. Toward this end, a personal injury lawyer in Jupiter, FL will:
Visit the scene of your accident to scout for evidence
Review photos and videos taken from smartphones and surveillance cameras
Interview eyewitnesses
Obtain accident reports (from police, employers, etc.)
Enlist the help of accident reconstruction specialists
Gather all your medical records from doctors, surgeons, and hospitals
Collaborate with experts and consultants in the fields of economics, medicine, vocational therapy, and life care planning
We go the extra mile to extract any bit of evidence to solidify your case. This foundation of evidence will carry us through the toughest scrutiny by insurers, judges, and/or juries.
Jupiter, FL Car Accident Claims Are a Little Different
Florida is a no-fault auto insurance state, and this affects how your efforts for damage recovery proceed. Your personal insurance policy serves as your primary compensation resource, drawing from the $10,000 minimum personal injury protection coverage that Florida requires from drivers. This policy will cover your medical care and expenses.
From here, you can file a third-party claim against the at-fault driver's liability insurance to meet expenses that exceed the coverage your policy offers. You must meet certain criteria to pursue this course of action. Our legal team can help determine if you qualify and how best to proceed.
Damages a Personal Injury Lawyer in Jupiter Can Help You Recover
Your legal team at the Law Offices of Anidjar & Levine will calculate the value of your claim by gathering and reviewing documentation related to your financial losses. In addition, we will speak with consultants who can help us assign values to damages for which you will not have receipts, such as future medical costs for ongoing treatment, diminished potential earnings, etc.
Some of the types of damages you might be eligible to recover include:
Rehabilitation/physical therapy
Medical costs
Ongoing and future medical care and treatment
Home replacement services
Pain and suffering
Mental anguish
Loss of consortium
Diminished enjoyment of life
Lost income/wages
Lost benefits
Working with the Insurance Companies
Once we have determined the extent of your damages, we will compose a demand letter listing all your losses, as well as the financial value associated with each. We then present this demand letter to the insurer of the at-fault party.
The insurance company very rarely agrees to all terms and cuts you a check. More often, the adjuster responds with a counter-offer—usually a low-ball offer. At this point, our legal team jumps in and fights for the maximum compensation.
If the adjuster does not cooperate toward a fair settlement, we can file a personal injury lawsuit in a civil court. There, before a judge and jury, our team will champion your right to recover your damages. However, we only have four years to handle this entire process. Get started today.
Get Help from a Personal Injury Lawyer in Jupiter Today
Our legal team stands ready to champion your right for compensation. You worry about getting better. A personal injury lawyer in Jupiter, FL will take care of everything else.
Call our office today for a free, no-obligation consultation: 1-800-747-3733.