If you suffered injuries in a personal injury accident, you know how difficult it can be to recover physically and emotionally. In addition to your health, you may be worried about how you are going to afford your costly medical treatments when you are unable to work and earn money.
A personal injury lawyer in Kendall can help accident victims to recover compensation to cover their damages. The attorneys at Anidjar & Levine assist accident victims, and their families get back on their feet after such a traumatic event. Call us at 888-494-0430 today for a free consultation.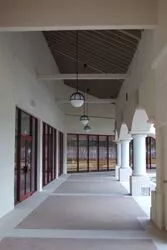 Filing a Personal Injury Claim
While you are recovering from your injuries after an accident, you may not have the time or patience to deal with insurance companies and endless paperwork. That is where our attorneys come in. We will assist you with the following:
Filing an Insurance Claim
Many personal accident victims, especially those in car accidents, will file an insurance claim with an insurance company to recover damages. For example, in Florida, no-fault insurance benefits are available to car accident victims for medical expenses and lost wages, regardless of fault.
Recovering damages from an insurer is never easy, but our attorneys can assist with every step of the process by:
Providing the insurer with your medical records, accident information, and other documentation that supports your case.
Keeping in contact with the insurance adjuster on your case and answering any questions they might have regarding your claim.
Making sure that you meet deadlines and that you cooperate with the insurer's investigation.
Negotiating with the insurer to make sure you get a fair settlement offer.
Appealing the decision or filing a lawsuit if the insurer denies your claim or makes you a lowball settlement offer.
Filing a Lawsuit
In some cases, our attorneys will negotiate a fair deal with the insurance company and encourage our clients to accept the settlement offer. In other cases, however, we filing a lawsuit against the parties responsible for your accident and injuries is the best way for you to recover your damages. If we decide to move forward with a lawsuit, our attorneys will handle the paperwork and file suit within four years of your injury (the statute of limitations in Florida) and make sure that we collect all the evidence necessary to support your case.
How Can Our Attorneys Assist You?
Filing an insurance claim and filing a lawsuit are similar in that we will have to establish three main elements to help you recover damages: negligence, causation, and damages. Here are the steps we will take to help you prove those three elements.
Collect Evidence
The first step requires us to collect evidence to support our claim. Evidence can come in many forms, but the following types are the most common:
Photos and videos of the accident, injuries, and the scene itself
Witness and expert testimony
Medical records describing your injuries and treatments received
Police reports detailing the facts of the accident
Victim statements or testimony detailing what happened and describing how life has changed since the accident
Determine Negligence
Most personal injury cases revolve around who was at fault for the accident. Typically, the person or party at fault for the accident acted negligently, and their negligence caused the accident and injuries. Our attorneys will carefully evaluate the evidence and determine which parties were negligent in your accident. Here are a few examples of parties who could be at fault:
Drivers– Negligent car and truck drivers are at fault for many motor vehicle and pedestrian accidents. When a driver breaches a duty owed to another motorist or pedestrian, they have acted negligently. Drivers who fail to abide by traffic laws, drive while intoxicated, drive while distracted, or engage in drowsy driving may be liable for accident-related injuries and damages.
Vehicle owners– If someone negligently entrusts an incompetent driver with their vehicle, he or she could be at fault for any accidents that driver caused.
Trucking companies– If a truck company negligently hires an incompetent driver, fails to inspect and maintain the truck properly, or fails to provide adequate training to its drivers, they could be at fault for trucking accidents that occur.
Property owners– When someone slips and falls at a store or in another building, the property owner may be liable for failing to reasonably maintain the premises. Property owners who fail to fix broken steps, lack of proper lighting, uneven carpeting, and other property defects could be at fault for any accidents on their property.
Employers– If an employee is negligent within the scope of their employment, an employer can be vicariously liable for their negligent actions according to the theory of respondeat superior.
Manufacturers – Negligent manufacturers that put defective vehicle parts or other equipment out on the market may be liable for their faulty designs, marketing, or product creation
Physicians– Doctors who act negligently while treating a patient may be liable for medical malpractice. Failure to diagnose, surgical errors, and prescription errors may cause serious harm to patients.
Determine Causation
Proving that someone was negligent is not enough to establish liability in a personal injury case. We will also have to determine that the party's negligence caused the victim's accident and injuries.
Establishing causation requires us to consult with various experts including:
Medical experts to discuss whether the accident in question could reasonably cause the victim's medical conditions and injuries
Accident reconstruction experts to recreate the accident and review evidence from the scene to determine how the accident occurred (e.g., lack of tire marks may show that a driver fell asleep at the wheel and is therefore at fault)
Engineers and other scientific experts to evaluate defective parts and other potential causes (e.g., brake failure resulted in truck accident)
Our attorneys will find qualified experts and use their statements to support our case.
Value Your Claim
The last step is to determine how much your claim is worth. Our attorneys will review your medical records, employment records, and other information and consult with a damages expert to determine how much money would reasonably be enough to cover your medical expenses, lost wages, pain and suffering, and other costs.
Can I Talk to a Personal Injury Lawyer in Kendall?
The attorneys at Anidjar & Levine can help you file your claim, and if necessary, file a lawsuit to recover your damages.Call us today 888-494-0430 to find out more about your legal options.