Were you recently hurt in an accident? You may be eligible to recover substantial compensation for your medical bills, lost wages, pain and suffering, and other damages. A Lady Lake personal injury lawyer from the Law Offices of Anidjar & Levine will fight for you and help you win the damages you deserve. Our firm's focus is on personal injury claims, and we use our extensive resources to make sure our clients get compensated fairly.
If you have been injured, do not delay. The sooner you speak with a Lady Lake personal injury lawyer, the sooner you can receive a settlement. The Law Offices of Anidjar & Levine strives to get our clients compensated quickly and in full. We are so confident in our ability to recover money for you that we never charge a fee until you get paid. To start the process today by setting up a free, no-obligation case evaluation with a member of our staff, call 1 (888) 494-0430.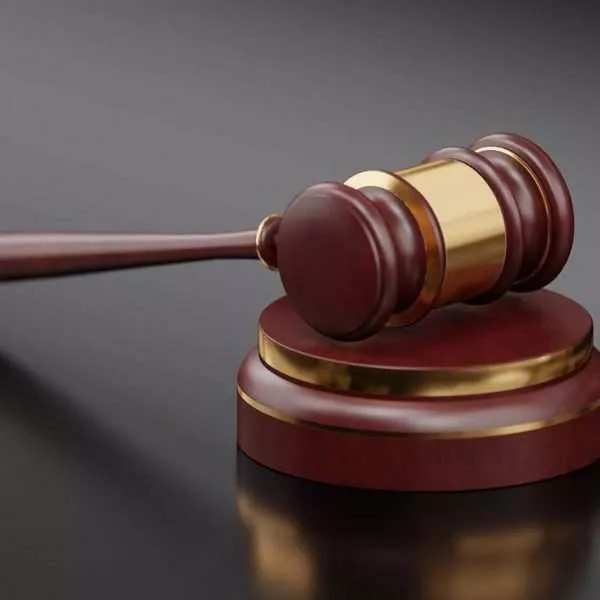 Count on the Law Offices of Anidjar & Levine for Any Personal Injury Situation
Our Lady Lake attorneys focus on personal injury law, and they have helped clients win lucrative compensation for a variety of accidents. No matter how you got hurt, we want to hear from you, evaluate your case, and determine how we can help. At your free case evaluation, we will discuss your legal options and let you know what to expect in the days and weeks to come.
Call us today for help with any of the following:
Car Accidents
The Law Offices of Anidjar & Levine has helped car accident victims all over Central Florida recover compensation from the other driver and from the insurance company. Before you accept a settlement or agree to discuss your accident with anyone, call us. We will protect your rights and make sure you get compensated fairly.
Our attorneys have helped drivers who were not at fault as well as drivers who were partly at fault. Do not let anyone tell you that you cannot recover compensation because the accident was your fault. Our team will collect evidence to minimize your share of liability, and we will pursue every dollar you are eligible to collect under Florida law.
To learn more, call 1 (888) 494-0430 today for a free case evaluation.
Truck Accidents
Our team has won compensation for many truck accident victims. Truck accidents are notorious for producing major bodily injuries and substantial property damage. The bills that follow such an accident can be oppressive. Our attorneys help you get compensated by going after the driver, the trucking company, the insurance company, and all other parties who share in the liability for your injuries.
We have won settlements in the six and seven figures for truck accident victims, and we are eager to put our resources to work for you. Call us today to find out more: 1 (888) 494-0430.
Uber and Lyft Accidents
If your accident involved an Uber or Lyft driver, your claim has special nuances and considerations that would benefit from an attorney who is familiar with rideshare liability in Florida.
Rideshare companies like Uber and Lyft cover their drivers with substantial insurance policies. However, the insurance companies that write these policies often come up with reasons not to pay. Our team takes on the insurance company and gets you the money you deserve.
Whether you were a passenger in an Uber or Lyft, or your vehicle was struck by a rideshare driver, we can help you collect compensation.
Slip and Fall
Falls cause thousands of severe injuries every year in Florida. In many of those situations, someone other than the injured party is at fault. Often, the liable party is the person or entity that owns the property where the fall occurred.
If you were injured in a fall, we will take on the responsible party or parties under Florida's premises liability laws and help you collect the money you deserve.
Bicycle and Pedestrian Accidents
Florida has several laws on the books to protect bicyclists and pedestrians. When drivers break these laws and cause injuries, they should be held liable, and the victim should receive significant compensation.
The Law Offices of Anidjar & Levine aggressively goes after drivers who injure pedestrians and bicyclists, presenting strong, evidence-backed claims that lead to our clients getting paid.
Dog Bites
Our attorneys hold pet owners responsible for injuries caused by their animals. If you were bitten by a dog or attacked by any other household pet, we will collect evidence and hold the owner liable.
If your injury does not appear on the above list, we may still be able to help. We want to hear from you so that we can evaluate your case and determine your options. To set up a free case evaluation today, call us at 1 (888) 494-0430.
We Fight for the Money You Deserve
The Lady Lake personal injury lawyers at the Law Offices of Anidjar & Levine take on responsible parties and insurance companies, seeing to it that our clients collect the damages they deserve.
When we take your case, we will tally your economic and noneconomic damages and let you know what to expect in terms of financial compensation. Your settlement or award may include the following damages and more:
Current and future medical bills
Lost wages
Reduced earning capacity
Loss of enjoyment of life
Emotional distress
Pain and suffering
The Statute of Limitations
For most personal injury claims, you have a limited time to pursue damages for injuries under FL § 95.11. But exceptions to this rule exist, and a Lady Lake personal injury lawyer can inform you of all deadlines that apply to your claim. To set up a free case evaluation with the Law Offices of Anidjar & Levine, call 1 (888) 494-0430 today.
Receive a Free Personal Injury Case Evaluation Today
You can receive a free personal injury case evaluation in Lady Lake right away. The Law Offices of Anidjar & Levine is eager to hear about your case and learn how we can help. We get paid only when you do. Call 1 (888) 494-0430 today.