If you suffered an injury in due to someone else's negligence, you need a personal injury lawyer to protect your interests and fight for compensation. The attorneys at the Law Firm of Anidjar & Levine have helped many clients in South Florida win compensation for their injuries. We provide professional, high-quality legal services and fight aggressively for our clients. We can put our knowledge, experience, and resources to work for you.
We can help you even if you are not sure whether someone else is responsible for your injury. Often, there are responsible parties that are not apparent at first. We analyze the details of your injury and determine where the fault lies. Then, we gather evidence, build your case, and pursue damages. We do not get paid until you do. Our consultations are always free, so call 888-494-0430 today for an appointment with a personal injury lawyer in Lake Worth.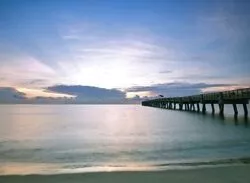 How can a personal injury lawyer help?
Our attorneys can help you no matter how your injury occurred. There is always a chance that another party was partly or wholly responsible, and if so, we can identify that party and pursue them for damages. We have won compensation for clients who suffered injuries in a variety of situations.
Vehicle Accidents and Collisions
Vehicle accidents can lead to debilitating injuries, including those to the head and spine. There can also be extensive property damage. Regardless of who the police report lists as the at-fault party, we might be able to pursue damages.
For instance, even if you rear-ended another vehicle and received a citation for following too closely, we can examine your vehicle and its service history and determine if a defect, such as faulty brakes, contributed to the crash. We might be able to pursue the manufacturer of the vehicle or one of its parts for damages.
Defective Products
Florida has a strict liability law for product manufacturers, which holds them liable when a consumer suffers an injury while using their products. As long as you were using the product for its intended purpose and we can prove the defect existed, we can seek damages from the manufacturer.
Make sure to keep the defective product as evidence after your injury. Then call one of our personal injury attorneys so we can begin documenting evidence and building your case.
Medical Malpractice
We trust doctors, physical therapists, chiropractors, nurses, and other medical professionals to treat us when we have an injury or illness. Moreover, when these professionals apply for medical licenses, they agree to uphold a strict standard of care. If a medical professional failed to uphold that standard and injured you, we can seek damages. We review hospital records, conduct interviews, and bring in expert witnesses to bolster your case and win you the maximum compensation.
Insurance Bad Faith
Florida law requires insurance companies to treat their clients in a certain way. The law requires them to respond to and pay valid claims promptly. If you have filed a claim and have not received a response or payment in a reasonable time, we can pursue damages on your behalf under the insurance bad faith law.
Nursing Home Abuse
One of the most unfortunate types of personal injury case is nursing home abuse. Sadly, it happens more often than many people realize. We pursue these cases aggressively, so call us if you suspect your loved one has been a victim of physical, sexual, emotional, or financial abuse in a nursing or assisted living facility. If the victim died due to this abuse, we could pursue the caregiver and facility for wrongful death damages.
What can I receive as compensation for my claim?
The expenses associated with personal injuries are numerous. If someone else is responsible, they should have to pay. We seek the maximum in compensation to ensure that happens. We will seek coverage for any losses you incurred because of your injury.
Medical Bills
No medical bills are inexpensive; ask anyone who has been to the ER for a minor injury. Hospital costs can range from expensive to oppressively expensive, particularly if you require a lengthy stay, surgery, or a long period of therapy or rehab afterward. We seek damages both for your current medical bills and for those you expect to incur down the road.
Lost Income
If your injury has kept you away from work or reduced your ability to earn a living, we seek compensation for your lost wages. We build a strong case that documents all your forms of lost income, as well as the lost earnings you will miss out on in the future.
Pain and Suffering
Pain and suffering damages are difficult to quantify with a specific dollar amount. That is why you need us representing you. We have detailed methods we use to amass evidence of all the ways your injury has affected your quality of life. Pain and suffering damages can amount to a large portion of your settlement. We make sure you can collect this compensation.
The personal injury attorneys at the Law Firm of Anidjar & Levine can help with your claim.
With so much at stake in a personal injury case, you want to trust yours to the most skilled and professional attorneys. At the Law Firm of Anidjar & Levine, our specialty is personal injury law. We help injury victims receive the maximum compensation for their cases.
We handle every aspect of your case from beginning to end so you can focus on your recovery. Our consultations are always free and we never receive payment until you do. Call our office today at 888-494-0430 to discuss your case or contact slip and fall accident lawyer.