You can pursue a personal injury claim if you got hurt because of someone else's negligence. These cases can include losses like medical bills, pain and suffering, lost wages, and other damages. A personal injury lawyer in Lakeside, FL can help you go after compensation for your losses. To get a free consultation, call the Law Offices of Anidjar & Levine today at 1-888-494-0430.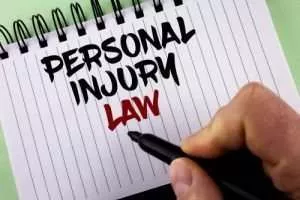 At the Law Offices of Anidjar & Levine, we help injured people in a wide variety of personal injury cases, such as:
Car accidents
Construction accidents
Slip and fall injuries
Defective product accidents
Pool accidents, drowning, and near-drowning
Dog bites
Wrongful death
Product liability
Nursing home abuse and neglect
Boat collisions and other boating accidents
Medical malpractice
Pedestrian accidents
Bus, truck, and RV accidents
Motorcycle and bicycle accidents
Premises liability
If your personal injury accident is not on this list, do not worry. The list is just a snapshot of some of the many kinds of cases we handle. Call us at 1-888-494-0430 to see if a personal injury lawyer in Lakeside, FL can help with your case.
Compensation for a Personal Injury in Lakeside
What you can collect will depend on the facts of your claim. Every case is unique. Another person in the same accident might have different damages than you.
Common types of damages in personal injury cases can include:
Medical expenses, to pay the reasonable cost of treatment you needed because of your injuries. Medical expenses can include things like the ambulance, emergency room, hospital, surgery, x-rays, blood tests, diagnostic procedures, doctors, prescription drugs, and physical therapy.
Rehabilitation facility, for people who suffer catastrophic injuries, like a spinal cord or traumatic brain injury, which need intensive medical care at a specialized treatment center.
Long-term care facility, for people whose devastating injuries leave them dependent on daily assistance with medical treatments and personal care.
Lost wages, to replace income you missed because of the accident and recuperation. This category can include wages, salary, self-employment, and other income.
Decreased earning potential, if you cannot make as much money as before the accident because of your injuries.
Disability, if you can no longer support yourself through gainful employment because of the accident.
Pain and suffering is a non-economic damage that includes the physical discomfort and emotional distress of your injuries.
Other non-economic losses, for things like disfigurement, post-traumatic stress disorder (PTSD), and loss of enjoyment of life.
Wrongful death, if the accident took the life of your close loved one.
What We Have to Prove in a Personal Injury Case
Most personal injury cases are negligence claims; in other words, we claim that someone else's carelessness caused the accident and your injuries. We have to prove negligence to hold the defendant responsible to pay your losses. The factors of negligence are:
The careless person owed you a legal duty of care. Let's say that your personal injury case comes out of a car crash. We are suing one of the other drivers involved in the wreck. It is a simple matter to establish this first element, legal duty of care, in a car accident case because all drivers have a duty under Florida law to keep their attention on the road and drive with caution.
The defendant violated the duty of care. The defendant was reading emails on his phone while driving. These facts satisfy the second element, breach of the duty of care because he did not keep his attention on the road or drive with caution. Failing to live up to the legal duty of care is negligence.
The defendant's mistake caused the accident and your injuries. He did not notice that the speed of traffic had slowed, and he ran into the back of your car. His negligence is the thing that caused the wreck and the harm you suffered.
You suffered damages because of the accident and injury.
Be aware that every act of negligence does not translate into legal liability. If the defendant looked up in time to hit the brakes and prevent the accident, you cannot sue for a close call in which there was no collision and there were no injuries. In our fact pattern, there was a crash and you got hurt, which satisfies the causation factor for liability.
How We Prove Your Damages
Evidence is king in personal injury claims and lawsuits. Here are some of the common types of evidence and how we use them:
Police report. We use the police report to establish who caused the crash. If your case was not a motor vehicle accident, there might be another type of official report, like an incident report. If the report contains errors, we can work with accident reconstruction experts to prove what actually happened.
Medical records. Your medical records will provide a vital link between the accident and your injuries. These records can also establish the extent of harm that you suffered, the treatment you had to undergo, and your prognosis for the future. You should never delay in getting medical treatment after a personal injury.
Your employer's records. We can use the records from your job to show how much income you missed because of the accident and the time you needed for recuperation.
Engineer reports. In the case of a defective product or equipment failure, we can have engineers evaluate the item and write an expert opinion as to what failed, why it failed, and how the flaw harmed you.
Getting Help for a Personal Injury Claim in Lakeside, Florida
If you got hurt in an accident, a personal injury lawyer in Lakeside, FL can help. At the Law Offices of Anidjar & Levine, we help injured people to go after the compensation they deserve. Our firm does not charge upfront legal fees in personal injury cases. We handle these cases on a contingent fee basis, which means that we get paid out of the settlement or judgment at the end.
You can call us at 1-888-494-0430 for a free consultation.