If you or a loved one sustained injuries in a personal injury accident in Lauderdale Lakes, Florida, the Law Offices of Anidjar & Levine will go the extra mile to ensure you receive the responsive legal care and support you deserve. With our team on your side, you worry about getting better. We take care of everything else.
Call 1-888-494-0430 today. We offer free case reviews, and we do not get paid unless you do.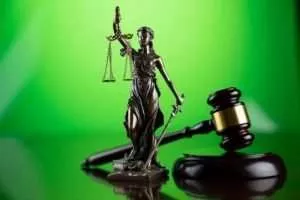 For A Free Legal Consultation With A Personal Injury Lawyer Serving Lauderdale Lakes, Call (888) 494-0430
Let Our Personal Injury Lawyers in Lauderdale Lakes, FL, Review Your Case
Our personal injury attorneys in Florida offer free case reviews for victims of any type of injury accident. We can evaluate your case for free if your injuries occurred in Lauderdale Lakes, elsewhere in Broward County, Miami, Fort Lauderdale, West Palm Beach, or other nearby areas.
Some of the types of injury accidents we take on include:
Boat Accidents
Bus Accidents
Car Accidents
Dog Bite Injuries
Elevator Accidents
Medical Malpractice
Motorcycle Accidents
Nursing Home Abuse and Neglect
Pedestrian Accidents
Product Liability and Defective Products
Slip and Fall Injuries
Swimming Pool Accidents
Truck Accidents
Wrongful Deaths
When our team accepts a case, we strive to pursue and recover the maximum compensation available based on the facts of your case. We will use our experience handling personal injury cases to investigate what happened and build a strong argument that proves negligence and liability, the extent of your injuries, and the value of your damages.
Let our team of accident attorneys go to work for you. We will work tirelessly to get a positive outcome for your family. We may be able to negotiate a fair settlement from the insurance company or take your case to trial and recover compensation on your behalf.
Recoverable Damages in a Lauderdale Lakes, FL, Personal Injury Accident
Our Florida personal injury lawyers can help you understand the full scope of your damages and pursue compensation based on them. We have decades of experience identifying and documenting expenses and losses for our clients and know where to find even often-overlooked losses.
Some of the most common accident-related damages recoverable in a personal injury case include:
Medical Expenses
Ongoing and Future Care
Medical Equipment
Lost Wages and Benefits
Diminished Earning Capacity
Property Losses
Other Accident-Related Expenses
Pain and Suffering
Mental Anguish
If your loved one passed away because of the injuries they suffered in a Lauderdale Lakes accident, you may be eligible for wrongful death damages. We can review your case and explain what you should do next. Call 1-888-494-0430 for a free consultation.
Talk to a Florida Personal Injury Attorney Serving Lauderdale Lakes
Under Florida Statutes, personal injury accident victims only have a limited time to take legal action against the negligent party who caused their injuries. This gives us limited time to investigate your case and pursue compensation. Reach out to a personal injury lawyer in Lauderdale Lakes, FL at the Law Offices of Anidjar & Levine as soon as possible to learn about your options and let us go to work for you.
Call 1-888-494-0430 today for a free case review with a member of our team.