If you are hurt and in pain from an accident, you may be feeling overwhelmed at the idea of pursuing compensation for your damages. But you are not alone.
The compassionate and dedicated team at the Law Offices of Anidjar & Levine is here to give responsive legal care. A Leesburg personal injury lawyer can remove the burden from your shoulders and fight for your right to pursue damages. Contact us today for a risk-free review of your case and learn what options you have for recovering damages. Call now at 1 (888) 494-0430.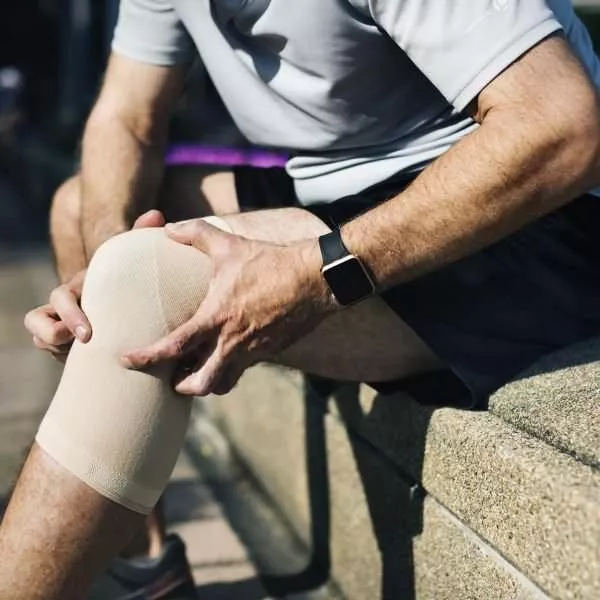 Types of Personal Injury Accidents Common to Leesburg, FL
Every case is different. However, we wanted to provide for you a list of some of the more common types of personal injury accidents we see in Leesburg, FL.
Car Accidents
According to the Florida Department of Highway Safety of Motor Vehicles, thousands of accidents happen every year in Lake County, resulting in thousands of injuries to the parties involved. Some of the more common car accident injuries include:
Whiplash
Broken bones
Internal bleeding
Traumatic brain injuries (TBIs)
Post-traumatic stress disorder
Knee injuries
Cuts, scrapes, and bruising
If you or a loved one experienced these or other injuries, you have the right to pursue damages from the negligent party, even if you were the passenger in the car that caused the accident or a pedestrian on the street.
Medical Malpractice
Medical error is the third-leading cause of death behind cancer and chronic respiratory disease. In fact, medical error is estimated to cause 10 percent of all deaths in the United States, according to a Johns Hopkins study. Yet, it remains an under-recognized cause of death. If you suspect that one of your family members lost their life as a result of medical error, we may be able to help.
Dog Bites
With 36 percent of homes in the United States having dogs, it is little wonder that dog bites are a common problem today. Even in cases where the bite injury itself is not dangerous, the bite could still cause a serious or even life-threatening infection that could impact you for years to come. According to FL § 768.72, the owner of a dog is liable for any bite or damages to persons, other animals, or livestock, even if the dog has no prior history of biting.
Slip and Fall Cases
Slip and fall accidents can lead to serious injuries, especially among older adults. According to the Centers for Disease Control and Prevention, falls are the cause of over 95% of hip fractures and are the most common cause of traumatic brain injuries (TBIs) in older adults. Falls are also one of the leading causes of fatal occupational injuries, according to the Bureau of Labor Statistics.
Regardless of whether your personal injury accident is included in this list, you still have the right to fight for damages if your accident was the result of someone else's negligent actions. Contact the Law Offices of Anidjar & Levine today at 1 (888) 494-0430 for a free consultation to review your options.
Common Damages Victims Recover in Personal Injury Accidents
Depending on the details of your case, the damages you can recover will vary. Some of the more common damages that victims can recover in a Leesburg personal injury accident include:
Loss of past wages
Loss of future wages if you are unable to return to work
Medical bills including ambulance rides, hospital stays, surgical procedures, doctors' examinations, physical therapy, and medical equipment
Emotional distress
Disfigurement
Loss of lifestyle or quality of life
Pain and suffering
If a loss of life occurs, you also have the right to other damages specifically related to wrongful death cases. These can include:
Loss of future wages and benefits provided by the deceased
Loss of companionship
Loss of emotional support and protection
Funeral costs
Though painful, a wrongful death lawsuit can help you recover some of the financial losses you have incurred as a result of the death of your loved one. Recovering these losses can help make life a bit easier for your family as you heal. You worry about getting better. We will take care of everything else.
Laws That May Impact Your Personal Injury Claim
One of the most important laws you must consider in a personal injury claim is the statute of limitations. This limits the amount of time you have to pursue damages in court after your accident. If you do not take action within this time, you may inadvertently forfeit your right to compensation.
It is also important to be aware of Florida's pure comparative fault law. This means that if you were partially responsible for the accident, your recovery would be limited by that amount. For example, if it is determined that you are 10 percent at fault for a car accident, you can still pursue up to 90 percent of your damages.
How a Leesburg Personal Injury Lawyer Can Help
You have the right to pursue damages for your injuries. Here are a few ways that a Leesburg personal injury lawyer can help your case:
Investigate and gather evidence to support your claim, including witness statements, police reports, and medical records
Establish liability in the case
Search for additional insurance policies to help you recover more damages
Negotiate with insurance companies on your behalf
Fight for your right to pursue damages in court if we cannot reach a settlement
If you have been injured and want to know what your options are for recovering damages, contact the Law Offices of Anidjar & Levine at 1 (888) 494-0430. A member of our team is standing by and ready to get to work on your case right away.