If you have been injured in an accident in Florida, the resulting problems can be overwhelming. Not only do you have to deal with the physical and emotional pain and trauma, but you also need to grapple with financial losses from medical bills, the loss of income from being unable to work, and property damage resulting from the accident. Filing a personal injury lawsuit can alleviate your financial problems and allow you to concentrate on getting well.
At the Law Offices of Anidjar & Levine, our personal injury lawyers in Lehigh Acres, FL, are here to help you receive the compensation you are entitled to. Our goal is to take your legal burdens off your shoulders and get you back on your feet as soon as possible. We know the courts, the judges, and the system, and we know how to deal with insurance companies. Call us today for a free consultation to take that first step toward taking back your life at 1-888-494-0430.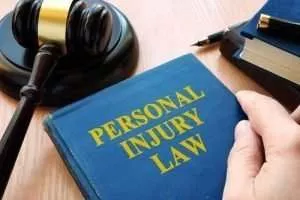 For A Free Legal Consultation With A Personal Injury Lawyer Serving Lehigh Acres, Call (888) 494-0430
According to the Florida Injury Surveillance System, personal injuries can occur in many ways. Among the most common reasons for personal injury lawsuits are:
Vehicle accidents
Slip and fall injuries
Product liability
Medical malpractice
Dog bites
No matter how your injury happened, your Lehigh Acres personal injury attorney can help by providing responsive legal care.
Florida Personal Injury Laws
According to Florida law (Title XLV), to win a personal injury case, you generally need to show that the other party:
Had a duty of care toward the victim
Violated that duty, such as by driving recklessly or not maintaining their property's common areas
This failure of duty is directly related to the accident that caused your injuries
You suffered damages as a result
No matter what your injury, our personal injury lawyers in Lehigh Acres, FL are here to manage all legal aspects of your case. We will communicate and negotiate with insurance companies, collect and preserve evidence, file paperwork, and, if necessary, represent you at trial. You pay nothing unless and until we win a settlement or judgment for you.
Florida law sets a statute of limitations(Statute 95.11) to file personal injury claims, so do not delay. If you or a loved one has been hurt in an accident in Florida, contact a personal injury attorney in Lehigh Acres, FL with the Law Offices of Anidjar & Levine today at 1-888-494-0430 for your free consultation.