If you have been injured due to the negligence or carelessness of another and suffered serious injuries in Longwood, Florida, you may be entitled to compensation. A personal injury lawyer can help. Contact the Law Offices of Anidjar & Levine at 1-888-494-0430 for a free case review.
Personal Injury Lawyer In Longwood, Florida
Were you or a loved one injured in an accident in Longwood, FL? A personal injury lawyer will help you prove your injuries were caused by another person or entity's negligence. This will allow you to recover compensation for your injuries.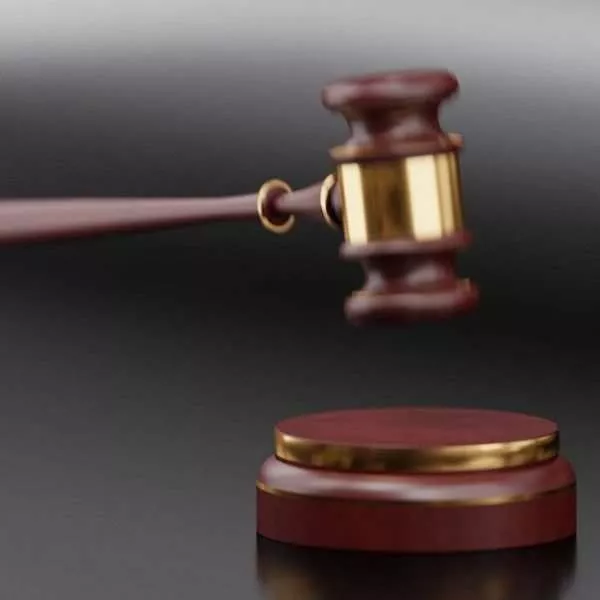 Cases We Handle in Longwood
We handle all the following types of cases:
Slip and fall cases
Product liability
Medical malpractice
Car, truck, and bus accidents
Dog bites
Premises liability
Boating accidents
Wrongful death
If you have been injured due to another person's negligence, call the Law Offices of Anidjar & Levine at 1 (888) 494-0430 for a free case review. We want to help you regardless of whether your accident is listed above or not.
How Our Longwood Injury Lawyers Can Help You
Many people are unsure of what exactly a Longwood personal injury lawyer does. A personal injury attorney can help you by:
Investigating the facts of your case;
Gathering evidence relevant to your case including medical reports, employment records;
Obtaining witness statements to help establish who was at fault;
Opening a line of communication with your insurance company and other parties related to your claim on your behalf;
Organizing your case for trial if negotiations are not successful;
Negotiating with your insurance company to reach a fair and equitable settlement amount; and,
Presenting your case in court.
Your Attorney Gets Paid When You Do
Most personal injury attorneys work on a contingency fee basis, meaning that you pay nothing to the lawyer when they begin working on your case. The attorney receives payment when your case is settled, or a judgment is awarded.
Recoverable Damages in a Personal Injury Case
A settlement or award in a personal injury case is intended to compensate you for what you have lost due to your injury. In most cases, you are able to receive compensation for:
Current medical expenses, including medications, treatment costs, rehabilitation costs, transportation to and from medical appointments, the cost of assistive devices to help you during your recovery, and other medically-related expenses
Future medical expenses
Current lost wages due to your inability to return to work
Future lost wages if your injuries keep you from returning to work
Training or re-education for a different type of employment if you cannot return to your job
Property losses if there were damaged items due to the accident
Pain and suffering
Emotional distress
Loss of enjoyment if you cannot participate in the activities you enjoyed before you were injured
Hiring household help if you cannot perform your usual household duties
Loss of consortium
A Longwood personal injury lawyer can help you estimate the full extent of your potentially recoverable damages and protect your right to pursue the compensation you deserve. Call the Law Offices of Anidjar & Levine at 1-888-494-0430 for a free case evaluation. We can help you hold the negligent party liable for your damages.
Proving a Personal Injury Claim
Most personal injury claims are based on a legal concept known as negligence. There are four elements to proving negligence:
Duty of Care: A duty of care is your obligation to not harm or injure anyone. For example, a store owner has a duty of care to make sure that the shop was a safe environment for anyone in the store and to remove any potential hazards or dangers as soon as they are discovered. Every driver has a duty of care to avoid accidents by obeying motor vehicle laws and operating the vehicle safely in a public place to avoid an accident.
Breach of Duty of Care: The other party was negligent or careless and placed you in a dangerous situation that resulted in your injuries and property damage. For example, a store owner may know about a broken stair and neglect to fix it, putting anyone using the stairs in a dangerous situation and breaching their duty of care under FL § 768.075 to their shoppers.
Causation: Your lawyer must prove that the breach of the duty of care caused your injury. For example, you tripped over the broken stair and hit your head. You suffered a traumatic brain injury due to the broken stair.
Damages: Damages are the physical and emotional injuries and property damage you have as a result of your accident.
If you are unable to prove the four elements above, you will likely not be able to recover compensation.
Take Action Today—Call Our Team for Help
The statute of limitations in a Longwood, Florida personal injury case is generally four years from the date of the incident under FL § 95.11. If you attempt to file a lawsuit after this time expires, your case will likely be dismissed. Do not wait to speak to an attorney. Call a Longwood personal injury lawyer from the Law Offices of Anidjar & Levine at 1-888-494-0430 for your free case review today. We know what to do to protect your rights and can help you get the compensation you deserve.