If you suffered injuries in a negligence accident in Maitland, FL, the team from the Law Offices of Anidjar & Levine may be able to help you pursue a payout to cover your medical bills, lost wages, pain and suffering, and more. Call us today at 1 (888) 494-0430 for a free review of your case.
Maitland Personal Injury Lawyer
At the Law Offices of Anidjar & Levine, we know how stressful it can be to suffer injuries because of someone else's negligence in Maitland, FL. We may be able to help you hold the at-fault party liable, recovering compensation for your medical care costs, time away from work, and more. You worry about getting better. We take care of everything else.
Call us today at 1 (888) 494-0430 for a complimentary case evaluation and consultation with a member of our team. If we believe you have a valid case, we can go to work for you today based on contingency. We do not get paid unless you do.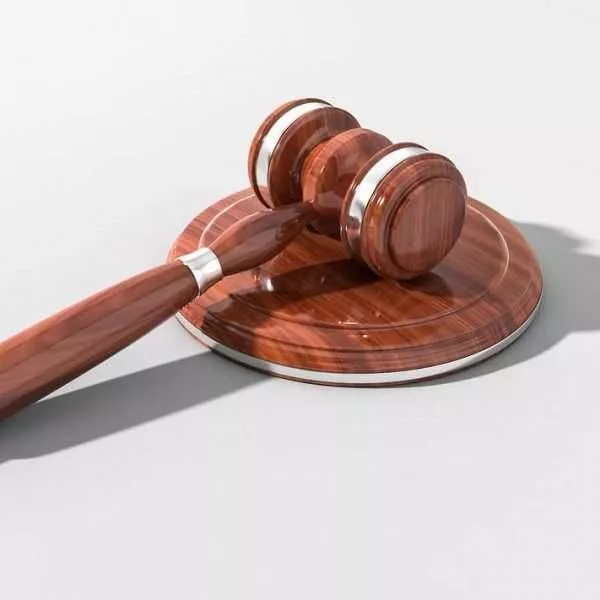 We Can Handle Almost Any Type of Maitland, FL, Personal Injury Accident Case
If you sustained injuries in Maitland, Orange County, or the greater Orlando area, a Maitland personal injury lawyer can take a look at your case to determine if you have grounds to pursue compensation through a personal injury case. We can help you identify the negligent party or parties and file the insurance paperwork on your behalf. We can also take your case to trial, if necessary.
Our team can handle many types of personal injury accident cases, including:
Back injuries
Boat accidents
Brain injury
Car accidents
Defective products
Dog bite injuries
Electric shock
Elevator accidents
Forklift accidents
Jet Ski accidents
Medical malpractice
Motorcycle accidents
Neck injuries
Other negligence accidents
Nursing home abuse and neglect
Paralysis
Pedestrian accidents
Slip and fall injuries
Spinal injury
Swimming pool accidents
Wrongful deaths
To learn more about your right to pursue compensation, your legal options, or the strength of your Maitland, Florida, personal injury case, call 1-888-494-0430 now.
Let the Law Offices of Anidjar & Levine Take on Your Maitland Personal Injury Case
You can always count on the Law Offices of Anidjar & Levine to go the extra mile to ensure you feel heard and supported. We provide every client with responsive legal care, ensuring you feel confident in our ability to manage your case and recover the damages you deserve. We strive to build a strong case and pursue the maximum compensation available based on the circumstances of your case.
A Maitland personal injury lawyer will work tirelessly on your case, including collecting evidence to help us prove negligence and liability and document as many of your related damages as possible. This may include:
Requesting copies of the report from the Maitland Police Department and other important documents
Visiting and assessing the scene of the accident
Interviewing eyewitnesses
Working with experts to understand causation and fault
Enlisting the help of medical expert witnesses to understand your injuries, prognosis, and future needs
Obtaining copies of your relevant medical records
Documenting your expenses and losses related to the accident
Presenting our case to the insurance company
Filing a personal injury lawsuit, when necessary
We may be able to recover a payout on your behalf by holding the at-fault party accountable for the injuries you suffered. This may be possible by filing an insurance claim based on their auto, homeowner's or business liability insurance policy, or another applicable policy and negotiating a fair settlement agreement. If an insurance settlement is not possible, we will not hesitate to take your case to trial and fight for the damages you deserve in court.
Call 1 (888) 494-0430 to get started with a free case review today.
Recoverable Damages in a Maitland, FL, Personal Injury Case
Because we handle so many personal injury cases similar to yours, we understand the most common types of damages and know how to uncover rare losses that may get overlooked. As a part of proving your case, your Maitland personal injury lawyer will identify the full scope of your accident-related damages and pursue compensation to cover them.
Recoverable damages vary, but may include:
Medical treatment costs
Ongoing and future care costs
Lost wages and diminished earning capacity
Property damage
Other out-of-pocket accident-related losses
Pain and suffering damages
If your loved one passed away because of the injuries they suffered in a Maitland personal injury accident, we may also be able to help your family pursue and recover wrongful death damages. Call 1-888-494-0430 today to discuss your legal options if your family struggles with the loss of a loved one in a Florida personal injury accident.
You Only Have a Limited Time to Take Action Under Florida Law
Florida § 95.11 limits how long you have to take legal action, even when you can build a strong case to prove negligence and liability. In general, you have four years from the date of your accident to file a personal injury lawsuit related to your injuries.
We encourage you to let a member of our team review your case as soon as possible after your injuries stabilize and you can meet with us. We can come to the hospital or your home, or another Orange County location. The sooner a Maitland personal injury lawyer can go to work on your case, the more likely we are to uncover the necessary evidence to prove fault and liability.
Discuss Your Case With a Maitland Personal Injury Lawyer
If you or an immediate family member suffered injuries in a personal injury accident in Maitland or elsewhere in the greater Orlando area, Law Offices of Anidjar & Levine want to review your case. Let a member of our team sit down with you and your family to learn more about your accident and injuries, and how it has impacted your life.
We can help you understand your rights and legal options and may be able to pursue compensation on your behalf. Dial 1 (888) 494-0430 for your complimentary case review with a member of our team.