Miami Lakes is a town in Miami Dade County, Florida of approximately 23,000 inhabitants. First incorporated in 2000, Miami Lakes is a paragon for modern urbanism, with offices and shopping centers located within walking distance of residences. Famous for its abundant parks and neighborhood schools, Miami Lakes has served as a model community for generations of families.
The lawyers at Anidjar & Levine have successfully handled all types of cases involving traffic accidents, medical malpractice, defective products, and dangerous conditions on property. We can help you obtain compensation for your harm. Our firm provides quality legal service to clients injured by negligence in Miami Lakes and beyond.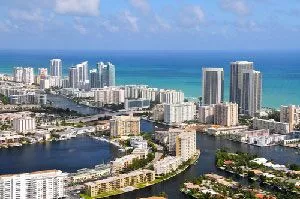 Accidents happen every day in Miami Dade County. If a traffic accident injures a motorist, the victim is entitled to damages from the negligent driver. Under personal injury law, motorists have legal duty to others. Once negligent drivers breach that duty, they become liable for injuries that result. This may require compensating the victim for any damages arising out of the accident. Unfortunately injured victims rarely recoup their costs because most insurance policies provide minimal coverage. That is why it is important to seek the counsel of an experienced accident attorney.
If a flawed product injures the user, the consumer may recover damages from the maker. Manufacturers are strictly liable for harm caused by any intended or foreseeable use of a defective product. This means the injured victims are entitled to compensation without showing that the manufacturer was negligent. At Anidjar & Levine, we have recovered multi-million dollar verdicts for injured victims in product liability claims, and we will work diligently to achieve success for you.
Medical malpractice refers to negligence by doctors and other medical providers. Any breach of the legal duty to patients may give rise to a malpractice claim. Delivery mistakes, for instance, may result in birth injuries that forever impair cognitive function. Hospital and nursing homes that abuse or neglect patients are likewise liable for medical malpractice. Our knowledgeable medical malpractice attorneys have helped injured patients recover millions of dollars in verdicts and settlements for harm caused by the physician's negligence.
Landowners must keep the property safe for invitees. They may have to guard against falls, prevent dog bites, or enforce OSHA regulations in the workplace. Whoever controls the space has a duty to eliminate or repair any dangerous condition that may injure an invitee. A dangerous condition may include anything from a slippery floor to a toxic spill. Those who breach this duty may be liable in damages.
Personal injury plaintiffs may recover compensation for property damage, medical expenses, lost income, pain, suffering, attorney's fees and costs. We are dedicated to maximizing your recovery at trial or through settlement. For a free consultation, contact our Fort Lauderdale office using our toll-free phone number at 888-494-0430. We are conveniently located at 12 Southeast 7th Street, Suite 604. To reach our office from Miami Lakes, travel north on Interstate 95 and exit Davie Boulevard; turn right. Turn left onto South Andrews Avenue. When you reach Southeast 7th Street, turn right. In less than a mile, the office will be on your right.