After an accident, you may be in pain, worried about growing medical bills, and unsure where to turn for help. A personal injury lawyer in Middleburg, FL can help you pursue compensation from the at-fault party.
At the Law Offices on Anidjar & Levine, we understand how challenging life can be after an injury. You may be recovering in the hospital or juggling doctor's appointments. You may be unable to work, and yet the bills keep coming. We are here to help you through this challenging time.
For a free consultation and to better understand your legal rights after an injury, contact the Law Offices of Anidjar & Levine at 1-888-494-0430.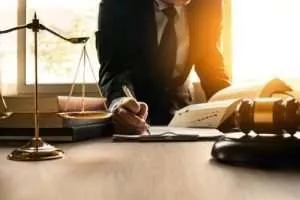 Common Types of Personal Injury Cases
Personal injury is a section of law that covers a wide range of injuries. In general, personal injury laws apply when one person's action or inaction causes the injury or even death of another person.
At the Law Offices of Anidjar & Levine, we take on all types of personal injury cases. Common personal injury cases we handle are:
Vehicle accidents, including cars, trucks, buses, motorcycles, and drunk driving accidents
Waterway accidents, including boats, jet skis, and water skis
Swimming pool accidents, including injuries caused by drowning or near drowning, slips and falls, broken handrails, and diving board accidents
Construction site accidents, including chemical injuries, falls, falling objects, accidental amputation, and electrocution
Premises liability cases, including slips, trips, and fall on public or private property
Animal-related injuries, including dog bites or attacks
Medical malpractice cases, including birth injuries or missed diagnoses
If you sustained injuries, you may not be sure if your situation warrants a personal injury claim. To determine your legal rights, it is imperative you speak with a lawyer with a deep understanding of personal injury laws in Florida.
For a free review of your injury case in Middleburg, FL, contact our team at 1-888-494-0430.
Compensation Available in Personal Injury Cases in Middleburg, FL
The amount of compensation you may recover in a personal injury claim depends on the damages you sustain. For example, a victim who is unable to work following their injuries may recover more damages than a victim who suffers a broken arm.
Without reviewing your case, it is impossible to estimate the value of your specific case. However, there are common types of damages many personal injury victims can recover, as outlined below.
Medical Costs
You may be eligible to recover the cost of any medical care you require as a result of your injuries. Medical damages may also include the cost of future medical care for severe or long-lasting injuries.
Lost Wages and Employment Benefits
If you miss time at work or are unable to work after your injuries, you may also be eligible to recover your lost wages and benefits of employment, including retirement benefits and reduced cost of medical insurance.
Noneconomic Damages
The harm you suffer is not always just physical. You may have also suffered physical pain, emotional distress, fear, anxiety, or loss of enjoyment of life. These types of damages are commonly called pain and suffering. You may be entitled to compensation for these damages.
If you sustained injuries in Middleburg, FL, you have the right to hold the at-fault party financially liable for your injuries. Contact a personal injury lawyer in Middleburg, FL today: 1-888-494-0430.
If your loved one died after an injury caused by someone else, you may be eligible to file a wrongful death claim. While no amount of compensation can get your loved one back, a wrongful death claim can give you financial security.
Damages available in a wrongful death claim may include:
The cost of your loved one's funeral, burial, or cremation
Medical bills accrued before your loved one's death
Pain and suffering your loved one experienced before their death
Loss of consortium, companionship, comfort from your loved one
Loss of income from your loved one
If your loved one passed away due to an accident in Middleburg, FL, our legal team can help you through this process. Contact us today at 1-888-494-0430 to better understand your legal rights.
Statute of Limitations in Florida
The state of Florida outlines a statute of limitations for all legal cases, including personal injury cases. According to Florida law, accident victims have just four years from the date of their accident to pursue compensation in court.
If you overstep this deadline, you may be unable to recover damages and hold the responsible party liable.
Contact a Personal Injury Lawyer in Middleburg, FL
If you have been injured, you do not have to face the personal injury legal process alone. Our personal injury lawyers in Middleburg, FL have the experience and knowledge to help you fight for your right to compensation.
At the Law Offices of Anidjar & Levine, our team is here to help you each step of the way. Our services include researching your case, gathering reports, building a claim, and negotiating with insurance companies. If we are unable to reach a settlement, our team will take your case to court.
We understand how challenging this time can be, but you are not alone. Contact the Law Offices of Anidjar & Levine for a free personal injury case review. Call 1-888-494-0430 to speak with us today.