If you have been injured in the Mount Dora, FL, area due to a slip and fall accident, a vehicle accident, medical malpractice, a defective product, or any other reason, you may be eligible to receive financial compensation for your injuries. Call the Law Offices of Anidjar and Levine at 1 (888) 494-0430 for a free case analysis.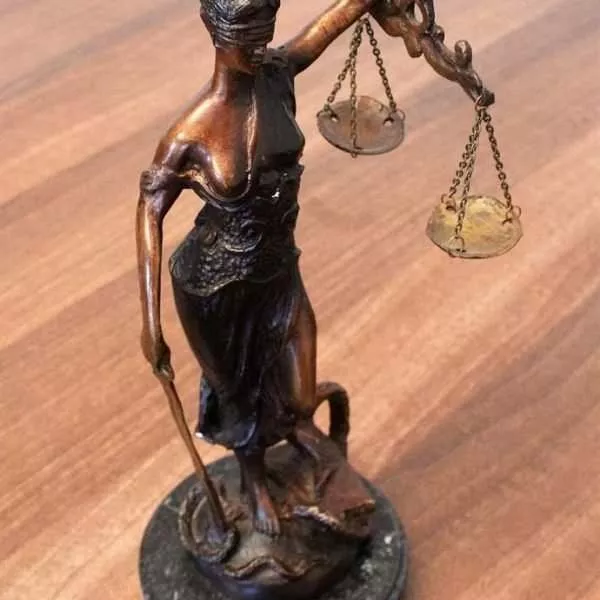 The First Focus Is on You
First and foremost, stabilizing your medical situation is paramount to us. If needed, we can refer you to well-respected specialists located throughout Lake County. We want to ensure that you receive first-rate follow-up care once you are released from the hospital.
After your condition has been stabilized, it is important to hire a Mount Dora personal injury attorney. You should not delay, for our team will need time to investigate your accident and collect the evidence we will need to demonstrate the responsible party's negligence.
Negligence is established as a valid legal argument when one party acted carelessly, thus creating a hazard that caused an accident.
Demonstrating negligence is vital to the success of your case. A personal injury lawyer will know how to show the liable party acted in a negligent way and how to tie their actions to your accident and the resulting injuries.
Common Causes of Personal Injury Accidents
According to the US Centers for Disease Control and Prevention, the majority of serious personal injuries and wrongful deaths each year are the result of vehicle collisions, slip and fall accidents, and defective products.
Vehicle Accidents
Accidents involving cars, trucks, buses, motorcycles, bicycles, and pedestrians can lead to severe injuries even when they occur at a modest speed.
If another car or truck or bus collided with your vehicle, or if you were riding a bicycle, motorcycle, electric scooter or golf cart, or if you were merely walking on the sidewalk – we must investigate to determine negligence. Did the driver operate their vehicle responsibly? Was the driver ticketed by police for violating any traffic law, such as speeding, failing to stop, tailgating, making sudden lane changes, or weaving in traffic? Were alcohol or drugs involved?
A government agency could possibly be negligent if the public road was full of debris, under construction, lacking warning signs, or if light poles were not working. The road construction company could be held negligent if the highway has an inherent structural deflect that endangers unsuspecting motorists.
We will interview witnesses, examine police accident reports, and review government records to discover evidence of negligence on the part of any person or persons who were negligent. We will go as far as to examine the product liability component of your case, relevant to whether any vehicle parts—airbags, safety glass, auto-locking brakes—either malfunctioned or were part of a national recall that was ignored by vehicle owners.
Remember, all our extensive preparation to prepare your case will cost you nothing. We work on a contingency fee basis, and only get paid after you do.
Slip and Fall Accidents
Slip and fall accidents occur in office buildings, public parks, government buildings, airports, stadiums, restaurants and shopping malls, hotels and motels, on city streets, on cruise ships.
Fractured skulls, brain damage, injured neck vertebra, and broken hips are a few of the more serious injuries caused by slip and fall accidents. Knee, ankle, elbow, wrist, hand, finger, and foot injuries can severely limit your mobility and range of motion, which could affect your ability to continue to work.
Our investigation will determine if facility managers (public or private) took reasonable precautions to prevent your slip and fall accident. These include:
Maintaining parking lots, curbs, and sidewalks
Providing adequate outside lighting
Keeping lobbies, hallways, and public walkways free of obstacles, debris, and spilled liquid
Displaying hazard warning signs
Product Liability Cases
If you were seriously injured while using a consumer product, you may be able to seek financial compensation by filing a consumer product liability claim against that product's manufacturer, distributor, or retailer.
Recent recalls court cases have been filed by people injured by:
Defective medical devices
Harmful medications
Children's toys
Products containing lead paint or asbestos
Contaminated food products
Defective baby cribs and car safety seats
Upholstered furniture that presents a fire hazard
Tainted pet food
Formaldehyde-contaminated particle board and laminate flooring imported from China
We will hire experts to determine:
If manufacturing standards were followed
If the company provided adequate information related to normal product use and listed known risks and warnings
If negative safety tests had been suppressed
If you or a loved one was injured by any of the above, our team may be able to help. Call today to learn more about what a Mount Dora personal injury lawyer can do for you and your family.
Get Started Today with a Free Consultation
At the Law Offices of Anidjar and Levine, we focus on client satisfaction. We are available around the clock to take your calls, keep you informed of important court deadlines, and keep you updated on the status of ongoing negotiations with insurance companies.
Our Mount Dora personal injury lawyers have negotiated attractive settlement offers to benefit clients without going to court. Our team has litigated many personal injury cases before juries, as well. We can go the extra mile to ensure your rights are protected.
If you have been injured in an accident that was no fault of your own, call the Law Offices of Anidjar and Levine at 1 (888) 494-0430. We will listen to your story and begin the legal process of seeking the full and fair compensation you deserve.