Traumatic accidents and injuries happen every day. If you were seriously injured in an accident caused by someone else's actions, you have the right to seek financial restitution. Pursuing damages through a personal injury case can be complicated, but you do not have to go through this process alone.
Instead, you can hire a Myakka City personal injury lawyer from our firm to advocate for your interests. The Law Offices of Anidjar & Levine offers a free consultation to discuss your legal options for financial recovery further.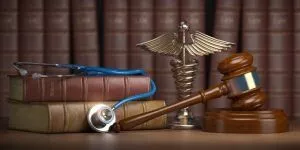 For A Free Legal Consultation With A Personal Injury Lawyer Serving Myakka City, Call (888) 494-0430
Injuries to Sue for in Myakka City
After being involved in an accident someone else caused or contributed to, you may be unsure whether you have the right to sue. Many people hesitate to contact an attorney because they believe their injuries are not severe enough to warrant a personal injury lawsuit. 
However, the type of injury you sustained is not necessarily what determines whether you have the right to compensation. What matters is whether your injuries have had a considerable impact on your life. That said, there are some types of injuries we see more often in Myakka City personal injury claims than others. These include:
Broken and fractured bones
Spinal cord injuries
Traumatic brain damage
Lacerations
Post-traumatic stress disorder (PTSD)
Head and back injuries
Organ failure
Concussion
Internal bleeding
Amputation
Whiplash
Paralysis
Personal Injury Damages You Could Recover
You could recover compensation for: 
Injury treatment, including surgeries, prescriptions, and doctor visits
Pain and suffering
Income you couldn't earn while recovering
Reduced earning capacity due to long-term impairment
Disability or disfigurement
Speaking with an attorney on our team about the details of your case is free. You can find out whether your injuries demand justice when you contact our office for a free consultation.
Common Types of Personal Injury Claims
If you have been involved in any of the following types of accidents or incidents, our firm could help you hold the liable party accountable:
Truck accidents
Motorcycle accidents
Bus accidents
Bicycle accidents
Pedestrian accidents
Work injuries
Construction accidents
Premises liabilities
Dog bites
Defective products
Nursing home abuse
Medical malpractice
Even if your accident scenario is not on this list, we want to discuss your injuries in a free consultation. Our team is here to help.
When to Contact a Personal Injury Attorney
After suffering an injury, you may not be thinking about contacting an attorney. However, when someone else is or could be responsible for your injuries, you have the right to hold them accountable. You shouldn't be stuck covering the costs associated with your injuries when someone else's negligence is to blame.
Another way to know that you should contact a personal injury attorney in Myakka City is if your injuries have considerably impacted your life. You do not necessarily need to have suffered a life-threatening injury to have the right to compensation. If you have suffered considerable financial losses, emotional turmoil, or physical distress as a result of your accident or injuries, the at-fault party should be held accountable for this.
Florida Personal Injury Laws That Could Affect Your Case
As you prepare to seek compensation in your Myakka City personal injury lawsuit, multiple laws can have an impact on your case. Here are a few:
Living in a No-Fault State
One of the most common types of personal injury claim is a motor vehicle accident case. If you are involved in a car accident or other type of collision, you need to know how auto insurance works. According to Florida Statutes § 627.7275, Florida is a no-fault state for auto insurance and car accident purposes. This means when you are involved in an accident, you generally file a claim with your own auto insurance company first. 
Your personal injury protection coverage should cover you no matter who is responsible for causing your accident. However, should your injuries exceed the state's damage threshold, you can step outside of the no-fault system to hold someone else accountable.
Pure Comparative Negligence
You should also note how the percentage of fault could affect your case. Under Florida Statutes § 768.81, Florida is a pure comparative negligence state. This means you could be up to 99% liable for your injuries and still recover compensation for that 1% of blame that isn't yours. However, it is important to know that your percentage of blame will also reduce your injury settlement.
For example, if you were speeding when a drunk driver hit you, the judge may find you 25% at fault for your injuries. If this happens, you can reasonably expect your injury settlement to fall by 25%. If you have questions or concerns surrounding how Florida's pure comparative negligence statute will impact your case, we can address them and advocate for you.
Personal Injury Statute of Limitations
One of the most important personal injury laws you need to know is the statute of limitations. Under Florida Statute § 95.11(3)(a), you generally need to file your personal injury lawsuit within four years for the civil court system to hear your case. Once the statute of limitations has passed, you will no longer have the right to pursue your case in court. 
Deadlines can often be unclear in personal injury claims. You can get the clarity and answers you are looking for when you have an attorney working on your case.
Get Help From a Personal Injury Attorney in Myakka City
You should not be stuck covering the costs when someone else's negligence or misconduct is the cause of your injuries. Make the liable party pay for their actions. 
Contact the Law Offices of Anidjar & Levine to hire a personal injury lawyer for your case in Myakka City. When you are ready for your no-cost, risk-free case review, call our office at 1-888-494-0430.