An accident can leave you and your family with thousands of dollars in medical bills and no way to pay them. A Naples personal injury lawyer from the Law Offices of Anidjar & Levine can help you fight for the compensation you need.
We represent clients all over the state, including in the cities of Miami, Tampa, Jacksonville, Fort Lauderdale, and Tallahassee. Plus, we offer free consultations and are available for you 24 hours a day, seven days a week. Call or write to us today.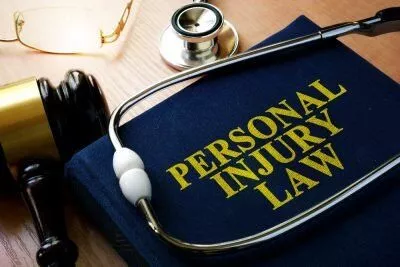 Accidents that Qualify for a Personal Injury Claim in Naples, Florida
Any time someone else's action or inaction causes you to suffer injuries in Florida, you may file a personal injury claim to hold the other party accountable. Our Florida injury lawyers will use their knowledge of the law to recover an award for your losses.
Personal injuries may result from many types of accidents, but injured people deserve compensation for their suffering. Some potential accidents that might warrant a personal injury claim are:
If your Naples accident led to an injury, you likely have questions about whether you qualify to file a personal injury claim. Speak with a team member at our law firm and learn how a personal injury attorney can help with your case.
Personal injury lawyers from our firm can explain how state law affects you. Speak with a member of our team. Check our website for testimonials that affirm how we aim to serve you and your interests. So whether you tripped on the sidewalk, were bitten by a dog, were injured in an auto accident, or suffered a boating accident – call our team.
Our Personal Injury Lawyers Can Determine Liability for Your Damages
Personal injury claims in Naples may stem from accidents caused by negligence. This means another party in your accident – such as another driver, a property owner, or a third-party contractor – may have acted carelessly and caused your injuries. To prove liability, we will need evidence to demonstrate:
The at-fault party owed you a duty of care.

They failed in that duty.

The at-fault party caused your injuries.

You suffered financial damages as a result.
Our personal injury lawyers in Naples, Florida, use this evidence to build strong cases. With more evidence, you stand more of a chance to hold the at-fault party accountable for the harm you suffered.
The Role of Duty of Care in Your Personal Injury Case
"Duty of care" refers to another party's responsibility to perform specific actions. For example, in the case of a car accident, other drivers, driving companies, or parts manufacturers might be liable for your injuries. Premises liability cases fall under the scope of personal injury. The law may hold property owners, property managers, or employees liable in these cases.
In premises liability cases, you may or may not have protection under the law if you get injured on another person's property. Florida Statutes § 768.075 states that trespassers aren't owed a duty of care. That means you may not have a claim for compensation if you were trespassing on the property at the time of your injury.
A duty of care may also mean providing proper signage regarding safety hazards. For instance, if you were hurt when walking down a broken flight of steps in a commercial building and the owner posted no sign to warn pedestrians of the hazard, you might be able to collect compensation. 
Your ability to file a lawsuit for compensation rests on whether the property owner legally owed you a duty of care.
Duty of Care in Medical Malpractice Claims
In a medical malpractice claim, you might be able to sue various parties depending on the kind of error that led to your injury. Different parties have separate duties regarding your health and safety. Some of the parties you might be able to sue for compensation include:
Doctors

Nurses

Administrative staff

The company that owned the facility in which your medical malpractice injury occurred

The hospital
Your lawyer can help you discern who may have caused or contributed to your injury.
Contact the Law Offices of Anidjar & Levine about a Naples Personal Injury Claim
At the Law Offices of Anidjar & Levine, we know how stressful personal injuries can be. An injury can affect your physical, psychological, and financial health. So we will do all the heavy lifting while you recuperate and keep you updated and informed.
A Naples personal injury attorney handles personal injury claims on a contingency fee basis, so you owe us nothing until we settle your case. Then, we take our fee from the settlement or court award we secure for you.
Our law firm can help you after an accident in a wide variety of ways, including the following:
Recovering Evidence
Many forms of evidence may lend support to your testimony. We can help you compile them all into a collection of documents, pictures, and videos that tell the story of your experience. We can search for and analyze:
Police and accident records

Photos and videos of your injuries and any damage to your property

Medical documents and receipts

Insurance communication

Videos of the accident from traffic or security cameras

Eyewitness testimonies

Your written testimony
Valuing Your Losses
You may suffer from damages due to your accident, including pain and suffering, injuries, and damage to your motor vehicle. We hope to help you secure a settlement or judgment to help take some financial pressure off you.
Handling Negotiations with Insurance Companies
Some insurance companies may attempt to wrongfully undervalue your claim. For example, they might offer you a settlement that does not cover the extent of your losses. In addition, they may reach out to you too soon after the accident for you to know exactly how much money you need to pay for all your expenses.
A personal injury attorney can negotiate on your behalf so that insurance companies don't take advantage of you. We are familiar with their tactics and do not want you to fall victim to them. If an insurance adjuster refuses to agree to the settlement we propose, we have no problem litigating the case. We will continue the fight for fair compensation in court.
Explaining the Legal Process
We are ready to discuss attorney-client privilege and how your legal options may lead to you securing compensation. Even if you have never taken legal action before, we can walk you through the process.
Filing Claims within the Statute of Limitations
Florida has strict rules on the time limits you must file your personal injury claim. Our personal injury attorneys in Naples are familiar with these laws and can make sure that your case is filed on time.
Determining Liability
Another way we can help you is by determining liability in your case. For instance, imagine that you or a loved one was injured in a truck accident that involved another vehicle. That additional vehicle may have taken actions that caused or contributed to your injuries. Even if it seems like only one party may be at fault for your accident, you might be able to pursue compensation from:
The owner of the trucking company

The municipality (for poor road maintenance)

The other driver

A mechanic who improperly repaired the other vehicle, contributing to the accident

A car or truck part manufacturer who allowed a defective part to go to market, which contributed to the accident
Our attorneys have extensive experience with personal injury claims and can help you determine the liable parties in your case. By identifying everyone who may be responsible for your injuries, you can seek compensation and hold all parties accountable.
Filing Paperwork
When you are hurt and healing, you should not have to worry about trivialities like ensuring the correct forms are delivered to and processed by the right parties. We can track these matters for you. 
There are many moving parts involved in a legal case. We have supported and represented many parties in your position and are familiar with the steps involved in filing a claim.
Protecting Your Rights
When you delve into a legal battle, you may not know the courtroom rules. However, we can stand behind you and ensure that you are treated fairly. 
Personal injury claims can be complex, and it's essential to make sure that your interests are protected and your rights are upheld during negotiations and at trial.
Answering Your Questions
Our team knows it can be scary to file an insurance claim or lawsuit. This experience can worsen if you work with a legal team that keeps you in the dark. We want to ensure you are comfortable from the minute you enlist our help. 
While members of our Naples office are available to speak with you whenever you need, we will also give you your attorney's personal cell phone number. This allows you to ask us any questions you might have whenever you have them.
How to Get Compensation for Your Damages
By collecting documentation of all your expenses and financial losses, injury lawyers can prove the value of your claim. Some types of damages you may be able to recover include:
Medical expenses

Rehabilitation costs

Future medical care

Ongoing care costs

Lost wages

Lost benefits and lost future income

Property damage, including damage to a motor vehicle

Emotional damages, such as pain and suffering

Home healthcare expenses

Temporary or permanent disability

Disfigurement

Loss of limb
If you lost a loved one in a Naples accident, you could recover compensation through a wrongful death action.
Florida Comparative Negligence Claims
The at-fault party claims that you contributed to your injuries in many personal injury cases. They use this tactic because Florida Statutes §768.81 reduces compensation by a percentage of fault for the accident. This is called "comparative negligence." For example, if you are found to be 10% responsible for your injuries, the courts will also reduce your total compensation by 10%.
Texting while driving is one way you can be partially to blame for your injuries. For example, if you were distracted by your phone when the accident happened, this violates the Wireless Communications While Driving Law. The court may find you partially at fault for the collision.
Predicting Your Percentage of Fault
However, your lawyer can work with you to predict your percentage of fault. Our Naples personal injury attorney will present evidence to reduce your portion of the blame and increase the amount of compensation you can recover.
Even if the court says that you are partially at fault, you may still be able to collect damages. For example, if you are 20% at fault for your injuries in your car accident, you can recover 80% of the total value of the claim.
Ways to Protect Your Claim
While our team will handle the legal aspects of your case, you can do several things to protect your right to compensation.
Seek Medical Help After Your Accident
It is imperative to meet with a medical professional as soon after an accident as possible. By doing this, you can:
Connect your injuries with the accident

Provide support for the claim by showing that you had wounds that needed medical attention

Treat physical and mental trauma

Potentially prevent further injury from developing
If you do not receive medical attention until weeks after the accident, the insurance company or at-fault party may argue your injuries are not related to the case. Therefore, it is imperative that we are able to clearly link your injuries to this accident.
Get Medical Help Even for Minor Injuries
Some people may not feel encouraged to pursue legal aid after an accident if they suffered seemingly minor injuries, like facial lacerations, a sprained wrist, or internal and psychological trauma. However, you might be eligible for financial awards for those injuries. 
Also, these injuries can worsen, so you should seek medical care no matter how minor your injuries seem. A legal team can speak with you about what damages you may be able to earn.
The Law Offices of Anidjar & Levine strive to help our clients in any way we can. Do not wait to reach out to our team, as Florida Statutes § 95.11 may present limits to how long you have to file a lawsuit.
Start working with a personal injury attorney serving Naples by calling our offices. We can also help you with wrongful death cases. In addition, we offer all clients a free consultation.
Keep Track of All Documents
We recommend that you keep all crucial documents in a folder. This helps you stay organized, and it also ensures we have evidence of both negligence and damages. Examples of documents you want to keep track of include:
The police report

Any medical bills or medical records

Documentation of any time you needed to take off work

Your written account of your accident
We also recommend keeping any photos or videos of the accident scene or your injuries in a centralized location. Then, once you enlist our team's help, we can keep track of the evidence you gathered.
Be Careful Who You Speak to About the Accident
The insurance adjuster will likely call you soon after the accident to get your account of what happened. Therefore, we recommend that you only give them the basics and then have them address any questions to us.
It is very easy to say something innocent that could jeopardize your right to compensation.
Stay Off Social Media
Posting on social media about your accident could jeopardize your claim. If the other party can access your social media, they can use anything you post against you.
Common Injuries We See After Accidents in Naples
The following are injuries we typically see following an automobile accident, construction accidents, golf cart accidents, and catastrophes
Whiplash
Whiplash is a common injury you may incur in a car accident. The Mayo Clinic reports that whiplash is caused by forceful, rapid back-and-forth neck movement. This condition can develop within days of the injury. You may not know that you are even injured until well after the accident. 
However, if you see a doctor soon after the wreck, they might spot the issue before it becomes worse.
Your health is of the utmost importance. Complications may include severe neck pain, limited range of motion, and arm pain. Medical intervention might make it easier to deal with any complications. You may experience worsened whiplash symptoms if you:
Have had whiplash before.

Are older.

Have existing lower back or neck pain.

Suffered your injury at high speeds.
Without working with a doctor, you may be unaware of this. You may cause your body harm by attempting to push through the symptoms.
Severe Injuries
Terrible accidents are regrettable, yet they do occur. If you suffered such an incident, we are here to support you. Injuries that may be considered severe include:
Spinal cord injuries

Loss of limbs

Broken bones

Severe burns
In these cases, your medical care may be long-term. For instance, Mayo Clinic states that brain injury victims may need surgery to remove hematomas, repair skull fractures, brain bleeds, or open a window in the skull. These individuals may be able to recover damages to help pay for necessary care, such as:
Psychiatrists

Occupational therapists

Physical therapists

Speech and language pathologists

Neuropsychologists

Rehabilitation nurses
Accident victims may also need to see social workers and vocational experts to return to their everyday lives. Severe injuries usually have longer-lasting impacts on injured people and require exceptional medical care. All of this means that you deserve higher compensation from that at-fault party.
Negotiations and Lawsuits
A lawsuit is not the only way to seek compensation. In fact, most personal injury claims end long before they go to trial. However, a Naples, Florida, personal injury lawyer can file your claim, present a strong case, and attempt to negotiate a fair settlement.
If the insurance company fails to offer a fair settlement, you can consider filing a personal injury lawsuit with the aid of our law firm.
Time Limits for Filing a Lawsuit in Naples
It is important to remember that states set strict time limits on filing personal injury lawsuits. For example, Florida law generally gives you four years to file your claim for an injury. This may seem like a long time, but injury lawyers will need to build cases and file insurance claims before deciding whether a lawsuit is necessary. 
In addition, you do not want evidence to disappear or to lose contact with witnesses who can benefit your case. We recommend speaking with a personal injury law firm as soon as possible after your accident. That way, your attorney can ensure that your claim is filed correctly before the deadline expires.
Naples Car Accident Claims
An auto accident is a unique kind of personal injury claim. Florida is a no-fault auto insurance state, so the first resource for compensation after a crash is your own insurance policy. According to Florida Statutes §324.021, you must carry at least $10,000 in personal injury protection (PIP) coverage to cover medical care for your injuries caused by an accident.
In some cases, Florida law allows you to file an additional claim based on the at-fault driver's liability policy. Personal injury lawyers from our firm will review the facts of your case and the nature of your injuries and determine whether you qualify. If so, our law firm can pursue a claim for damages beyond those that are covered by your personal injury protection (PIP) policy.
Hit-and-Run Car Crashes
If you were injured in a hit-and-run accident, we can work to hold the driver accountable. We can do this by:
Speaking with eyewitnesses of the accident

Studying the police report after we acquire it from the proper party

Seeking security footage from cameras at properties near the accident's location

Visiting the scene of the accident for additional evidence
Suffering injuries in a hit-and-run accident can be especially traumatic, as you are likely worried about getting the compensation you need. At the Law Offices of Anidjar & Levine, we can help you take the next steps, work with police to find the at-fault driver, and handle all other aspects of your personal injury claim.
If we cannot find the driver, we can explore other options for compensation with you.
Per Florida Statutes § 768.19, you could file a wrongful death lawsuit if your loved one passed away during or after an accident. This allows you to collect compensation to help you cover financial losses, such as:
Funeral or burial services

Medical services billed before your loved one passed

Loss of consortium

Loss of guidance

Loss of income that your loved one contributed to your household

Pain and suffering
Only certain parties may file these lawsuits. Your legal team can help you understand all related conditions that must be met.
Your Naples, FL, lawyer must present documentation of these losses to the insurance company to establish a fair value of compensation. Then, typically, the insurance company makes an offer, beginning the settlement negotiation process.
Nursing home abuse can take the form of:
Financial abuse

Physical abuse

Neglect

Sexual abuse

Emotional abuse
It is unfortunate and alarming, but nursing home abuse and neglect are somewhat common. Whether the issue is a lack of staffing, administrative failures, or other problems, the abuse of your loved one is not acceptable.
Our Naples personal injury lawyers can help you fight for justice and compensation on behalf of your loved one. We may be able to hold nurses, doctors, staff members, administrators, and other entities accountable for their injuries.
Mental Health and Personal Injury Claims
You or your loved one may struggle with post-traumatic stress disorder (PTSD), anxiety, or depression due to your experiences. These matters can entitle you to pain and suffering compensation and reimbursement for psychological care. Recovering from such an event is never easy. Doing so while engaging in a legal fight can be even more stressful.
After a crash or fall, a victim should try to focus on their mental health. Some ways to do this might include:
Joining a support group

Writing things down in a journal

Following a routine

Taking breaks

Altering your work expectations or tasks

Avoiding distractions

Staying focused
Your mental health is essential, and the accident that caused your injuries may have lasting impacts that you are not initially aware of. Don't write off mental health or emotional distress issues. Instead, speak with your attorney to be sure those issues go into the valuation of your claim, and you get the help you need to recover after your accident.
You Pay Nothing Up-Front for Our Help
Remember that we work on a contingency fee basis. This means you pay us nothing for our services unless and until you recover compensation. If we cannot recover compensation, you do not pay any fees. During your free consultation, we can discuss our attorney's fees and what you can expect when you work with us.
Speak with our Naples Personal Injury Lawyers for Free
Our law firm handles many kinds of personal injury cases and we can help you with yours. We'll guide you through the process of filing a lawsuit to hold the liable party responsible for their actions. Our experienced attorneys will assist you in finding justice and fair compensation for your injuries and damages.
Take the next step by contacting the Law Offices of Anidjar & Levine. We want to hear about the facts of your case and discuss a plan to help you. So call our Naples personal injury attorneys today, and we'll get work on your case right away.