A personal injury can happen in an instant, but the toll of it can last a lifetime. If you or a loved one were injured due to negligence, or if a loved one passed away as a result of somebody's carelessness, you may be entitled to compensation for your losses. We can help you. Call the Law Offices of Anidjar & Levine today at 1-888-494-0430 for a free initial consultation so we can discuss your rights and legal options.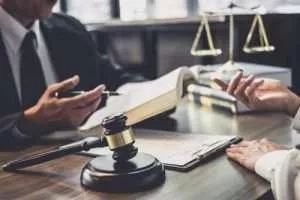 For A Free Legal Consultation With A Personal Injury Lawyer Serving New Smyrna Beach, Call (888) 494-0430
Common Types of Personal Injuries in New Smyrna Beach, FL
There are many scenarios that can cause serious or fatal injury resulting in a personal injury case. Almost 4,000 non-fatal hospitalizations and occurred in 2018 in Volusia County alone, according to the Florida Department of Health. Some of the causes of personal injury accidents that we typically see involve:
Car accidents
Bicycle accidents
Truck accidents
Unsafe premises
Slip and fall accidents
Trip and fall accidents
Medical malpractice
Defective products
Dog bites
These are only a few of the causes that may precipitate a personal injury claim. If you were injured or lost a loved one due to the circumstances above or any other cause, call a personal injury lawyer in New Smyrna Beach, FL today.
What a Personal Injury Lawyer Can Do for You
If you are recovering from an injury or coping with the death of a loved one, a personal injury lawyer in New Smyrna Beach, FL, can help you determine the steps that may be available to you. Our team can help you by:
Consulting with you and your family
Speaking with your medical caregivers to recover relevant documentation
Reviewing evidence of the accident, including videos, photographs, and police reports
Interviewing witnesses
Filing appropriate documentation in a timely manner
Demonstrating negligence on the part of the defendant or defendants
Negotiation with the opposing side in pursuit of a fair settlement
Protecting your rights throughout the legal process
A personal injury lawyer will be able to take on your personal injury case so that you can focus on recovery. Call our team at the Law Offices of Anidjar & Levine today at 1-888-494-0430 to learn more about how we can help you.
Possible Damages to Which You May Be Entitled
Once we have proven the liable party's negligence, we can seek damages that may include:
Emergency transportation
Emergency room bills
The cost of your hospital stay
Lost wages
Diminished earning capacity
Property damage
Pain and suffering
Wrongful Death
If your personal injury case involves the wrongful death of a close loved one, you may be entitled to additional damages covering:
Funeral expenses
Loss of companionship (spouse)
Loss of guidance (children)
Loss of financial protection
These are not the only damages that may be available to you. Your personal injury lawyer in New Smyrna Beach, FL will be able to investigate the details of your injury and advise you regarding the compensation to which you may be entitled.
Do Not Wait to Call a Personal Injury Lawyer
FL § 95.11 imposes a statute of limitations that may impose a timeframe on your ability to bring legal action for your personal injury. Victims of personal injury generally have four years from the date of the accident to bring legal action. If your case involves wrongful death, that window may only be two years from the date of your loved one's passing.
There are exceptions to the statutes of limitations. Regardless of the amount of time that has passed since you or your loved one's accident, contact us today at the Law Offices of Anidjar & Levine at 1-888-494-0430 today to discuss your case.