Injuries from an accident can be devastating, both emotionally and physically. In addition to pain and suffering, victims must deal with the loss of income from being unable to work; mounting medical, hospital, and rehabilitative bills; and personal property losses. Fortunately, these financial problems may be alleviated by a personal injury lawsuit.
Our Florida personal injury lawyers at the Law Offices of Anidjar & Levine can help you understand your rights and determine the best approach to getting the settlement you deserve. We know the courts, the judges and the system, and how to deal with insurance companies. Call us today for a free consultation at 1-888-494-0430.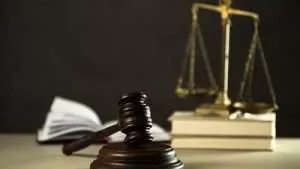 For A Free Legal Consultation With A Personal Injury Lawyer Serving Oakland Park, Call (888) 494-0430
Common Types of Personal Injury Cases
Personal injury lawsuits can be brought for injuries in many areas. Among the most common are:
Car and other vehicle accidents
Slip and fall injuries
Medical malpractice
Product liability
Wrongful death
Premise liability
Dog bites and animal attacks
These are not the only accidents that can lead to a personal injury claim. If you or a loved one were injured through the fault of another, you may be eligible for compensation.
Determining Fault in a Personal Injury Lawsuit
In order to win your court case, we generally need to prove that another party was at fault for causing your injury. This means we must show negligence, meaning:
The party had a responsibility not to injure you but failed to live up to that responsibility,
There is a direct connection between this failure and your injury, and
You suffered losses as a result of your accident.
Florida also considers comparative negligence in personal injury cases. This protects your right to pursue compensation even if you share some amount of fault for the accident. For example, if the courts found that you were 15 percent at fault in contributing to the accident, you could still pursue the remaining 85 percent of your damages.
Other Florida Personal Injury Laws
There are additional accident injury laws you should know about. These include:
No-Fault Laws
Florida is a no-fault state for vehicle accidents. This means that you must first turn to your own car insurance to pay for your damages, no matter who was at fault. However, you may file a lawsuit with the other driver's insurance if your losses exceed your insurance's cap or if the accident results in injuries that are considered serious, such as those causing a permanent loss of a limb or bodily function, scarring and disfigurement, or if a death occurs.
Statute of Limitations for Personal Injury in Florida
Florida Statutes require you file a personal injury lawsuit within certain time frames, or the court will dismiss your case. A personal injury lawyer in Oakland Park, FL, will take care of all your paperwork, so it is done on time.
How Our Firm of Personal Injury Attorneys Can Help
If you have suffered injuries from an accident, you do not have to go through the legal processes alone. Get help from a personal injury attorney in Oakland Park, FL, at the Law Offices of Anidjar & Levine today. We go the extra mile to take care of all filing and paperwork; negotiate with insurance companies; collect evidence and interview witnesses to prove liability; and take your case to trial, if necessary. You do not have to pay unless and until we win a settlement or judgment for you. Call us today at 1-888-494-0430 for your free consultation.